I know you are looking for the Complete List of New Upcoming Punjabi Movies 2020. Release Date of Punjabi Movies In 2020. We all want to know which are movies going to release this year.
Last year there were many super-duper hits Punjabi, we had watched most of the people love those movies. This year 2020 there will be many new Punjabi movies also we'll see. let get started with the complete movie list which we want to watch it.
The Punjabi film industry is growing fastest in India. With interesting stories and wonderful music, Punjabi Cinema has captured the true existence of Punjab's land and has been greatly appreciated.
Upcoming Punjabi Movies 2020 List
Khatre Da Ghuggu
Zakhmi
Sufna
Good Luck Jatta
Yaar Anmulle Returns
Parauhneya Nu Dafa Karo
No Life With Wife
Kabootar
Teri Meri Gal Ban Gayi
Hera Pheri Punjabi Movie
Qismat 2
Daler
Daddy Cool Munde Fool 2
Ullu De Patthe
Puaada
Galwakdi Movie
Check out the updated list of Upcoming Punjabi movies 2020 along with cast and release date details below. From January to December month in the year 2020 each week there is one Punjabi movie that will be released this year.
Upcoming Punjabi movies in January 2020
Movie Name – Khatre Da Ghuggu
Release Date – 10 January 2020
Starring Cast – Jordan Sandhu, Diljiot & B N Sharama.
The first upcoming Punjabi movie 2020 which will be released in January 2020 name is Kahtre Da Ghu Gggu. In this movie, Jordan Sandhu & Diljot both of the superstars get to see on the screen. The Movie director's name is Shivtar shiv and a movie produced by Anita Film production. The shot of Kahtre Da Ghu Gggu has been started last year and the movie genre is comedy & Drama
A most interesting thing about this movie, We had watched the acting of Jordan Sandhu in Kala Sha Kala and Kake Da Viah movie and many more movies he has played the role
Movie Name – Ik Sandhu Hunda Si
Release Date – N/A
Star Cast – Gippy Grewal & Neha Sharma
Ik Sandhu Hunda Si Punjabi movie Gippy Grewal & Neha Sharma will be lead in a movie. The last movie of Gippy Grewal Daaka was a super-duper hit movie. we guess as toe movie name Ik Sandhu Hunda Si a biographical movie. As told you earlier, Gippy Grewal has announced the title of his new film. The actor will be seen in Sand Ik Sandhu Hunda Si 'directed by Rakesh Mehta. This is the same film with which Neha Sharma is making her Punjabi debut.
Punjabi Movies In February 2020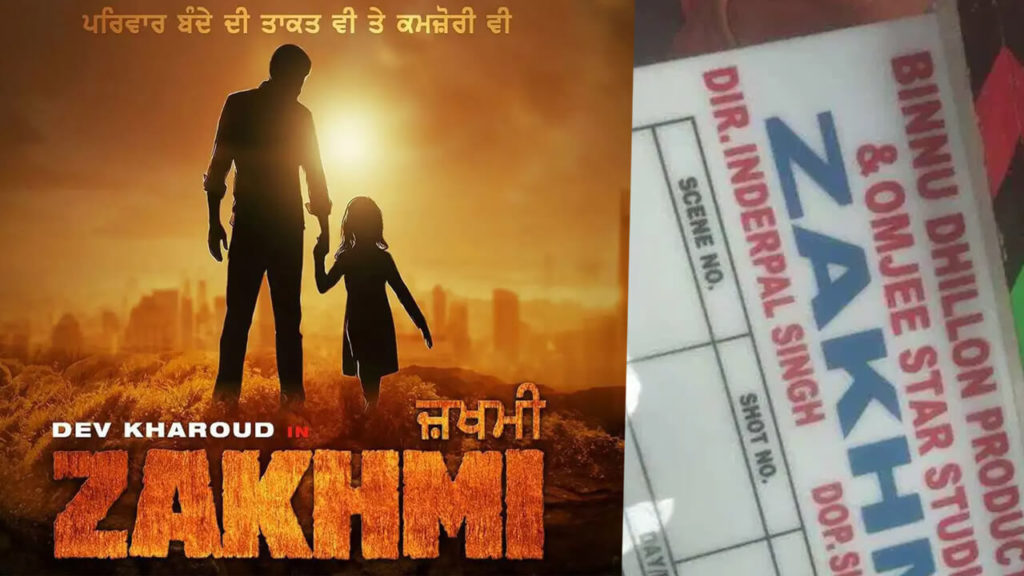 Movie Name – Zakhmi
Releasing Date – 7 February 2020
Star Cast Name – Dev Kharoud, Anchal Singh,
Zakhmi Punjabi movie will release 7 February. The movie directer's name is Inderpal Singh. Inderpal Singh who has written a movie like Blackia & Dakkuna Da Munda will be debut as Punjab director. The movie is produced by one only Famous comedian-actor Binnu Dhillion. In this Zakmi movie, new debut actors whose name is Anchal Singh will see on the screen. She has done Kahab Punjabi movie after this movie she waited for months to get a chance in movies.
Movie Name – Sufna
Release Date – 14 February 2020
Starring – Ammy Virk & Tania
In Sufna movie we can see Ammi Virk and Tania as the lead pair. The film is written and directed by Jagdeep Sidhu. Currently busy with his Bollywood project Sanda Ki Ankh, Jagdeep shared the film's announcement poster on his social media accounts to people get to now Sufna movie will be released in the 2020 year. We can guess the movie would be a love story like qismat and much more Punjabi movies.
Good Luck Jatta – Movie
Star Cast Name – Ninja
Release Date – 14 February
The star cast of this film is also mentioned in the announcement poster. The film also stars Gurmeet Sajan, Megha Sharma, Sardar Sohi, Naira Kaur, Baninder Bani, and Amar Noori as Rubina Bajwa, being one of the defining characters of singer-actor Ninja. The dialogue and screenplay are written by Jatinder Lal. Upcoming Punjabi Movies 2020
Punjabi movies in March 2020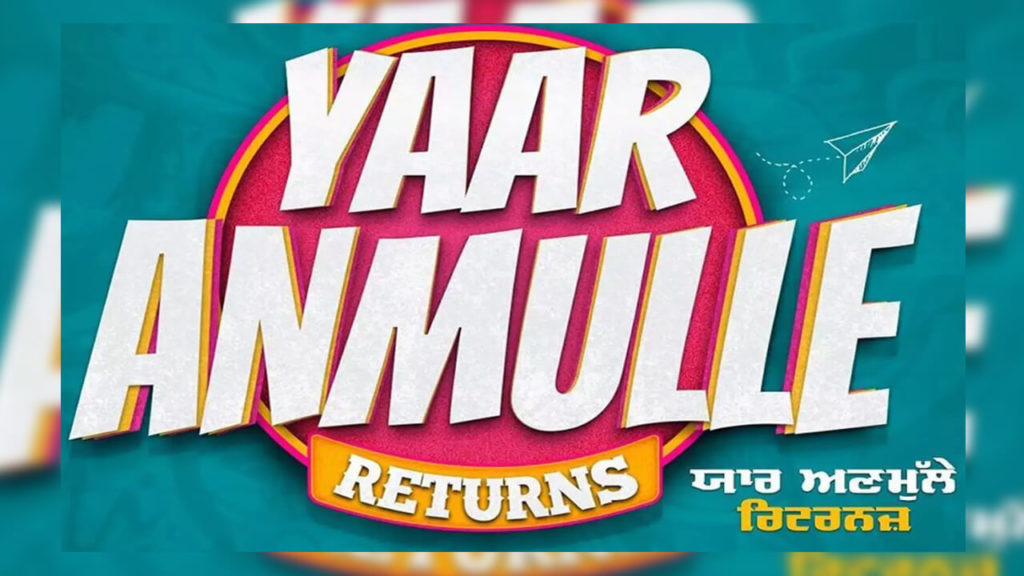 Movie Name – Yaar Anumule Returns
Star Cast – Harish Verma, Yuvraj Hans & Prabh Gill
Releasing Date – 6 March 2020
Yaar Anmulle was the super-duper hit movie at that time. We all enjoyed that movie. Even there was the debut of Harish Verma in movie. There are 2 parts are already released this is the 3rd part of Yaar Anmulle movie. In this Punjabi singer, Prabh Gill will make debut in Punjabi cinema. This movie will be a comedy genre.
Movie – Parauhneya Nu Dafa Karo
Releasing Date – N/A
Star Cast – Kulwinder Billa & Rubina Bajwa
Punjabi singer Kulwinder Billa is ready with his upcoming Punjabi movie
Parauhneya Nu Dafa Karo with lead actors Rubina Bajwa. The official poster has shared on his social media accounts. The movie is directed by Amrit Raj Chadha and Produced by Sandeep Bansal, Ashu Munish Shani. The movie could be full of comedy.
Movie – No Life With Wife
Releasing Date – 13 March 2020
Star Cast – Karmajit Anmol and Rajiv Singla
No Life With Wife is a comedy movie where Karamjit Anmol has produced this movie. After the great success of Mindo Tasseldarni movie. He has decided that he's going to another Punjabi movie with Rajiv Singla. We have seen Karmajit Anmol in a plethora of Punjabi movies but this he has produced the movie. let's see what would be the story of this movie in Upcoming Punjabi Movies 2020
Punjabi Movies in April 2020
Movie – Kabootar
Star Cast – Not Revealed
Releasing Date – 3 April 2020
After the success in the year 2019 Punjabi movie 'Guddiyan Patole" Gurnam Bhullar got singed again with the same director & team members. Gurnam has made a debut role in Guddiyan Patole Movie. Even this movie earned a lot of fame in Punjabi cinema.
Movie Jagga 7/51 Binnu Dhillion
Star Cast – Binnu Dhillion
Releasing Date – April 2020
Binnu Dhillon has announced a new Punjabi Jagga 7/51 movie on his social media accounts to inform his fan following to stay updated with his new Punjabi movie with great Excitement.
Movie – Teri Meri Gal Ban Gayi
Star Cast – Akhil
Releasing Date – Not Revealed
Punjabi singer Akhil is ready to get in Punjabi Cinema with movie Teri Meri Gal Ban Gayi. Akhil has sung many songs even there is a popular song of Akhil that is "Khaab" Karde Haan & Beautiful. Theses all the songs which made Akil a Punjabi Superstar. Now we have to will he able to make the craze in Punjabi film as well or not.?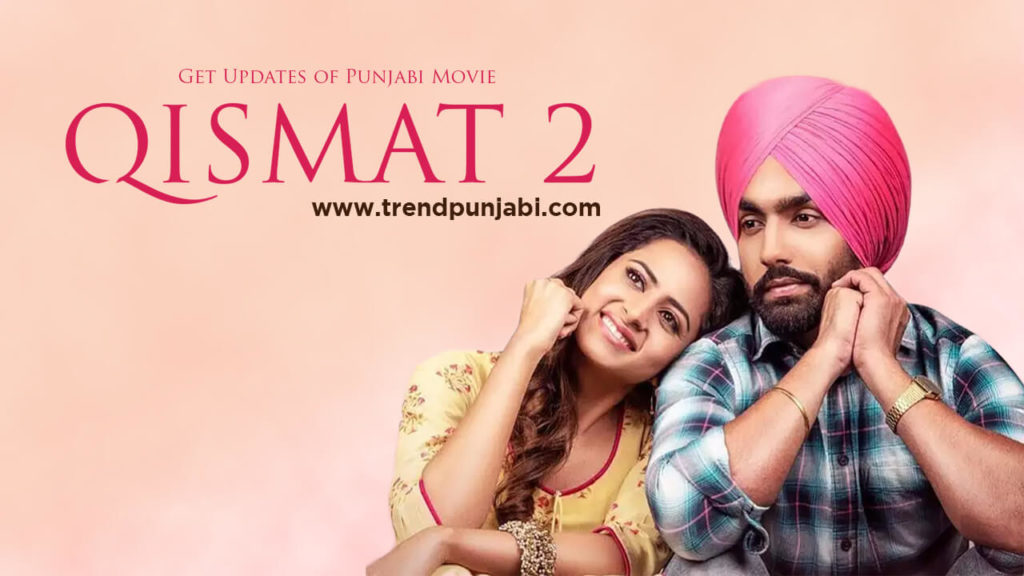 Name – Qismat 2 Movie
Star Cast – Ammy Virk & Sargun Mehta
Releasing Date – Not Confirmed
We all have watched the Qisamt movie and the song was fabulous. The songs was 'Mai Nahi Kol Hove Ga'. Director Jagdeep Sandhu has seen look at the popularity of this movie and finalized that he will be going to make Qismat movie again. This means that next year the movie will come to everyone's house and mind
Punjabi Movie in May 2020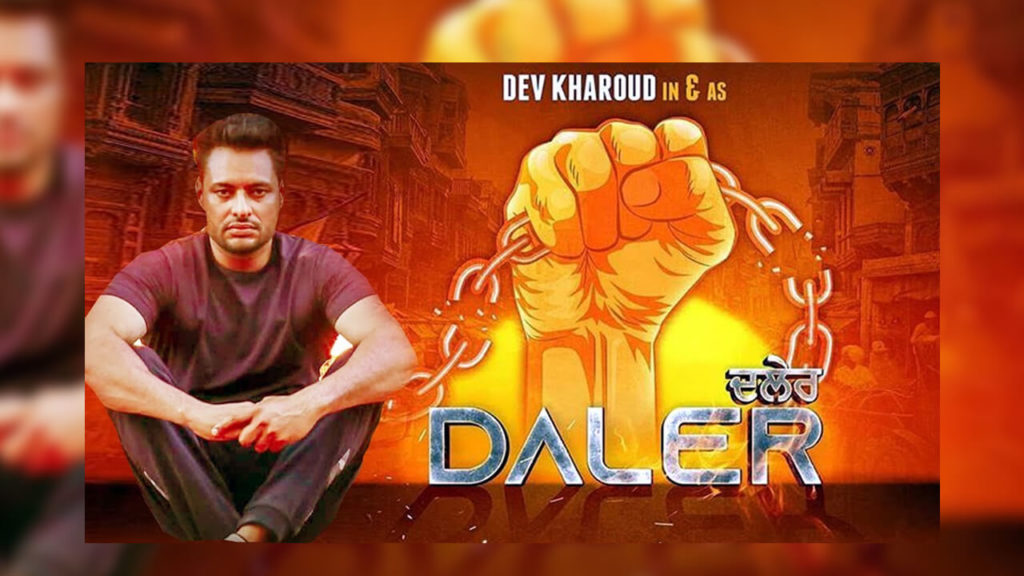 Punjabi Movie Name – Daler
Star Cast – Dev Kharoud
Releasing Date – 22 May 2020
Dev Kharoud is back with his upcoming Punjabi movie Daler. This is another amazing thriller movie. We had watched the movie Dev Khaurod and we know that he's a tremendous actor. He has won the hearts of Punjabi Youth with his acting. Daler the official poster has shared on his Instagram account. It means that we'll get again a serious movie in May 2020.
Punjabi Movie – Daddy Cool Munde Fool 2
Star Cast – Jassi Gill
Releasing Date – Not Revealed
Daddy Cool Munde Fool 2 is a sequel of Daddy cool munde fool movie released in the 2013 year. Where Harish Verma and Amrinder Gill played a role in that movie. Jassi Gill has revealed the movie name on his social media accounts but he didn't tell us who will be the second panter of Daddy Cool Munde Fool Punjabi movie. We have to wait for some time to get to know about an all-star cast.
Punjabi Movies in June 2020
Movie Name – Puaada
Star Cast – Ammy Virk & Sonam Bajwa
Releasing Date – 12 June 2020
Ammy Virk and Sonam Bajwa will get to see this year, the success of Mukalwa. The film directed has confirmed that this movie will be released in 2020 with superstar Ammy & Sonam Bajwa. Director Name is Rupinder Chahal movie producer are Atul Bhalla, Anurag Singh & Pawan Singh. These people have confirmed this movie.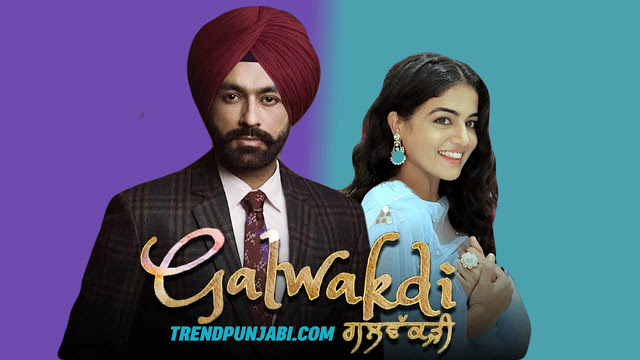 Name – Galwakdi Movie
Cast – Tarsem Jassar & Wamiqa
Release Date – Not Revealed
Galwakdi is now on the floor and it is likely that manufacturers will release it in 2020. In addition to the lead duo, we have actor B. N Sharma and Raviar will also see Punjabi cinema playing important roles in the film.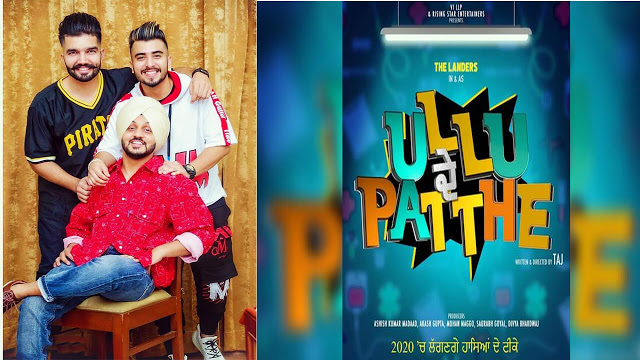 Movie – Ullu De Patthe
Cast – The Landers
Releasing Date – Not Confirmed
The Punjabi singer will be seen as a new upcoming Punjabi movie Ullu De Patthe. This is the debut of all three members of Landers. Davey Singh has shared the poster of his upcoming film on his Insta handle and tell everyone something new with itself.
Hera Pheri Punjabi Movie
Star Cast – Binnu Dhillion, Raj Singh Bedi & Gurpreet Ghuggi
Released date – Not Revealed
Punjabi cinema is top on top of the world. We had watched many comedy movies but this time, we'll get something new or exciting this year 2020 with the best Punjabi comedian movies like Binnu Dhillion and Gurpreet Ghuggi. Director is Sameep Kang. He has made superb comedy movies like – Carry On Jatta. The movie title comes with 'Hera Pheri' it means that Hera Phera in Punjabi style.