Prime Video, India's most beloved entertainment site, today announced the preview of its awaited docuseries AP Dhillon: First of One of a Kind. In-depth behind the scenes this thrilling Amazon Original series will unravel AP Dhillon's fascinating story of becoming a self-made celebrity and a world-renowned musician.
The show not only promises to keep viewers engaged but is also designed to be an inspiration to the younger generation to pursue their goals.
Production is handled by PASSION Pictures in association with Wild Sheep Content and Run-Up Records with series director Jay Ahmed helming it. The series will air exclusively to Prime Video on August 18 in India and more than 240 territories and countries. AP Dhillon First of a Kind is the most recent release to Prime's membership. Members of Prime in India benefit from savings convenience, entertainment, and convenience and all this in one membership costing just Rs1499/ year.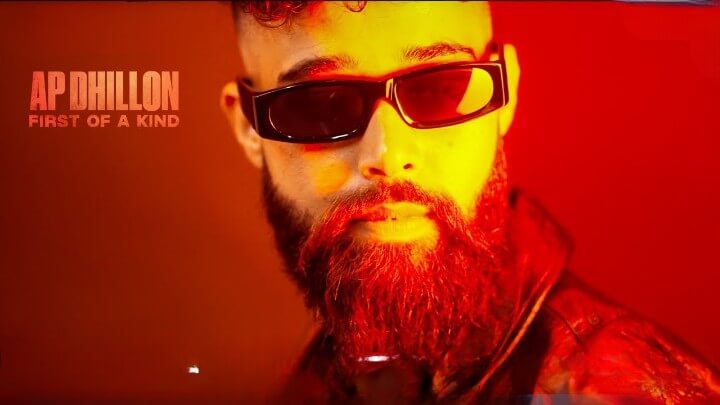 The preview provides us with an insight into the life of the man Amritpal Dhillon, also known as AP Dhillon, or AP as he's known by the world, who is among the most popular musicians of the present, featuring six global No. 1 hits and over 1 billion streams around the world.
As I set out on my travels starting in Gurdaspur to Canada I had no idea that I'd tell my tale in this way. I am grateful and humbled to have received this much praise and appreciation for the music we're making," said global music superstar AP Dhillon.
My desire was always to create music that could continue to be enjoyed by generations to inspire people. For the very first time, I'm opening up and posting my thoughts in the public domain for everyone to see. Special thanks to the entire team of Prime Video, PASSION Pictures, and series director Jay Ahmed for this, who made me feel so at ease and enjoyable working with them. This four-part documentary is a special tribute to my followers who have shown me so much support. I truly hope that it will inspire those who want to be artists to learn from their mistakes and then go on to fulfill their own goals.
The story is told in four parts. the docuseries traces AP Dhillon's amazing journey from Gurdaspur, a tiny town located in the Punjab to the mountain ranges that are British Columbia, Canada, to become a global musician, and gives viewers a glimpse into the intensity and grit as well as the energy and effort which has led AP to where he's today. Not just an idol whose fans wait with anticipation We also observe an aspiring youthful man adored by both his parents and friends.
Tell us how did you like the trailer of AP Dhillion Series.