Fairphone 5 Review & Specification Are you looking for specifications about the latest mobile released by Fairphone Dutch company? The Fairphone 5 has finally been launched after two years of development meetings.
The Phone looks absolutely stunning. After so much waiting, it appears that the wait was well worth it. Miquel Ballester is the Co-Founder of Fairphone and Head of Product Management. He said, "We designed a thin device without compromising repairability or durability."
He added, "After multiple studies, we reduced the Fairphone 5's thickness by 9%. We ended up with a design that is well balanced and feels premium in your hands."
Here are 5 reasons why the Fairphone 5 is a sustainable phone and why you should buy it.
1. Fair Battery
According to sources, it's the most environmentally friendly smartphone battery on the market. The 4200mAh battery is easily removable. If the battery starts to get old, you can replace it easily. A 30W fast-wired charging supports the battery.
2. Made with Recycled Material
In its supply chain, Fairphone 5 uses recycled materials such as aluminum and tin.
Our consumption of these materials will improve the living and work conditions of small-scale and artisanal mining communities that produce them.
3. Five Year Warranty and Eight Years of Software Support
The Fairphone 5 Mobile is equipped with a chipset that has an extended lifespan, CHIPSET QualcommQCM6490. The Fairphone 5 is guaranteed to receive at least five major Android OS upgrades until 2031. It ships with Android 13 and no bloatware.
4. The aim is to reduce E-waste
The complex is taking a huge step in tackling e-waste, a growing problem.
The Fairphone 5 is designed to reduce electronic waste. A Fairphone 5 weighs 212 grams. Many of those wastes come from countries where recycling e-waste is still not possible.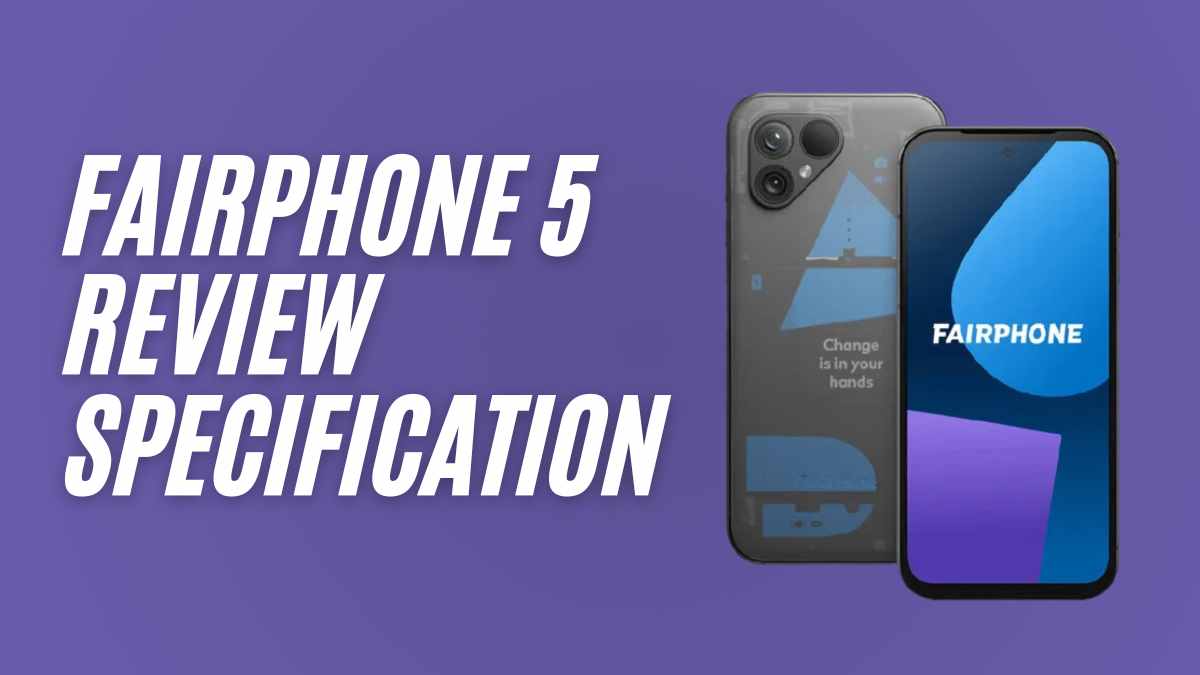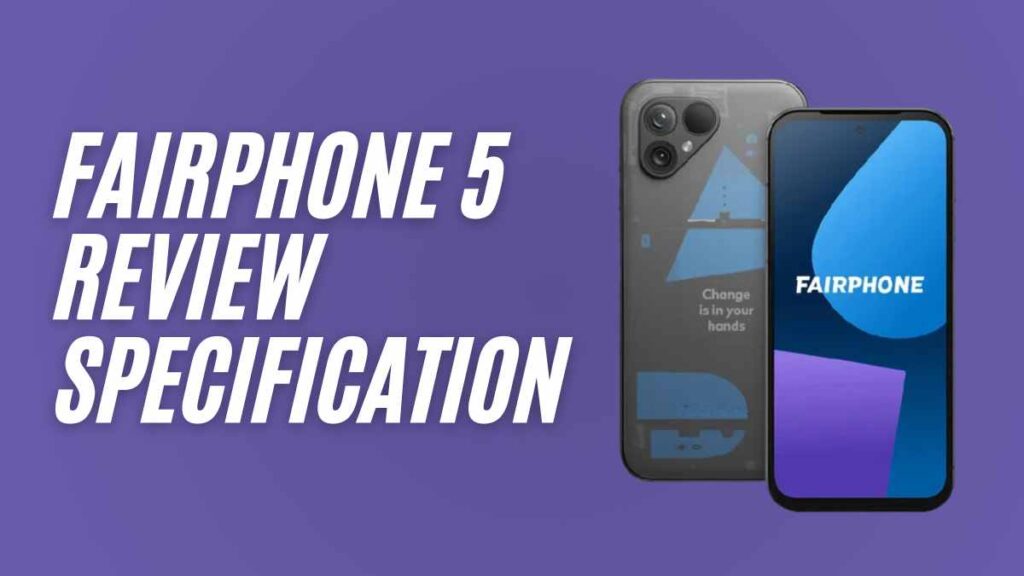 5. Fairphone Specification
Screen
2700 *1224 OLED w/ 90Hz
CPU
Qualcomm QCM6490 hexa-core
Memory
8GB RAM
SIZE
Dimensions
6′.46″
162x76x10.5mm
Cameras
50MP, f/1.9 main w/ PDAF, OIS 50MP, f/2.2 ultrawide w/ TOF 3D depth sensor 50MP, f/2.45 front
Storage
256GB on-board, microSD expansion
Operating

system Android 13
Battery
4200mAh removable w/ 30W wired charging
Final Thoughts
The Fairphone 5 is a great mid-range 5G phone with a good-quality design and reliable battery performance. It has impressive cameras, and it delivers solid performance in everyday tasks. The device also features stereo speakers and a stunning display that makes watching content a pleasure.
It falls behind its competitors in terms of charging speed (30W) and the water drop notch, which is a pity because the design is otherwise very attractive, and hinders the viewing experience. If you are looking for a mid-range everyday 5G phone, then the Fairphone 5 could be a good option.