You might be thinking only Bollywood and Hollywood can make remakes of movies but you aren't right this time. The same things happened with Pollywood aka the Punjabi movies industry as well. Even not every movie gets flopped or criticise for remaking there are plenty of movies out there that are remakes of
In this post, you will get to know a list of Punjabi remake movies. We have made a complete list for those people who are searching for Punjabi movies or remakes of other language movies see the list below.
1. Tera Mera Ki Rishta (2009)
Tera Mera Ki Rishta's movie remake of a Telugu movie Nuvvostanante Nenoddantana. The main cast of Tera Mera Ki Rishta movie was Jimmy Shergill & Kulraj Randhawa in the lead roles. It was a big hit at the box office. Watch the Tera Mera Ki Rishta Full Movie below
2. Mel Karade Rabba (2010)
Mel Karde Rabba Movie was released in the 2010 year and is one of the best movies by a popular actor of Jimmy Sher Gill. Mel Karde Rabba's film was a remake of Madhwan & Dia Mirza starring Rehna Hai Tere Dil Mein, which was a remake of Madhwan's Tamil film Minnale.
3. Luv You Bobby (2009)
Luv You Bobby was inspired by Bollywood superstar Rishi Kapoor-Dimple Kapadia's movie Bobby. Luv You Bobby was produced by Darshan Sindhu to launch his son Vikram Sandhu. This movie doesn't hit the box office.
4. Simran (2010)
Darshan Bagga's film, Simran, had a plot that was adapted into several languages. The first Rajasthani film was Bai Chali Sasre, starring Upasana Singh in the lead role. After this, a Marathi film was made on the same subject.
Finally, Saajan Ka Ghar starring Rishi Kapoor and Juhi Chawla was inspired by the Marathi version. Simran had Sadhika Randhawa in the lead role alongside Gugu Gill. While all the other language films did well at the box office, Simran did not do well being an old concept.
5. Uda Aida
Uda Aida Movie by Popular superstar Tarsem Jassar and Neeru Bajwa movie which is good to watch if you love the Punjabi language. This movie concept is similar like bollywood movie Hindi Medium.
6. The Lion Of Punjab (2011)
The Lion of Punjab Debut movie of Diljit Dosanjh and Guddu Dhanoa made its debut in Punjabi Cinema with this movie. The main cast of this movie was Diljit, Jividha Astha, Pooja Tandon & Gurpreet Ghuggi. The Lion of Punjab movie remake of Tamil blockbuster Dhool, which had Vikram, Jyotsana, Reena Sen & Sayaji Shinde in lead roles.
7. Disco Singh (2014)
Another movie by superstar Diljit Dosanjh Disco Singh is a good watch movie directed by Anurag Singh. Disco Singh movie remake of by Govinda, Sushmita Sen, Lara Dutta & Ritesh Deshmukh starring Hindi film 'Do Knot Disturb', which was inspired by a 2006 French film The Valet.
8. Mr & Mrs 420 (2014)
Mr & Mrs 420 Punjabi movie is one of the favorite Punjabi Comedy movies. The movie is directed by Kshitij Chaudhary and the lead roles are Jassi Gill, Binnu Dhillon, Babbal Rai, Yuvraj Hans, Jaswinder Bhalla, and Shruti Sodhi. Mr and Mrs 420 remake of old Hindi film Biwi Aur Makaan which was directed by Hrishikesh Mukherjee. Years later, a Marathi film Ash Hi Banwa Banwi. If you haven't watched this video, I recommend watching the full movie.
9. Ramta Jogi (2015)
Ramta Jogi, which was a remake of the hit Tamil film Kadhaal starring Bharat & Sandhya. But the Punjabi version starring Deep Sidhu, Ronika Singh, and Rahul Dev failed at the box office.
10. Channa Mereya (2017)
Pankaj Batra's Punjabi film Channa Mereya was a remake of the Marathi hit Saraat, which is one of the biggest hits in Marathi cinema. Separate was remade as Dhadak by Dharma Productions for Janhvi Kapoor and Ishaan Khatter's debut film. Debutant Ninja Punjabi Singer, Amrit Mann, and Payal Rajput's Channa Merya was a moderate success at the box office.
11. Lovely Te Lovely (2015)
Lovely Te Lovely is Inspired by Priyadarshan's hit film Hungama, which had Akshaye Khanna, and Aftab Shivdasani, in Lead roles. This is a debut movie for Gurjeet Singh, Pooja Thakur & Hardeep Gill starring Lovely Te Lovely but this makes it popular at the Punjabi box office.
12. Lock (2016)
Smeep Kang has given a lot of best Punjabi comedy movies he tired a different subject movie Lock with Popular superstars like Gippy Grewal, Gurpreet Ghuggi Geeta Basra and Smeep himself in lead roles. The film was a remake of Shutter, which is a cult Malayalam film.
13. Sardaar Saab (2017)
Amit Parashar's film was inspired by the Tamil hit Thalaiva, starring Sardar Saab Vijay and Amala Paul. Sardar Sahab starred Jackie Shroff, Gugu Gill, Daljit Kalsi, and Neetu Singh in lead roles. Despite being a good film, it did not do well at the box office.
14. Son Of Manjit Singh (2018)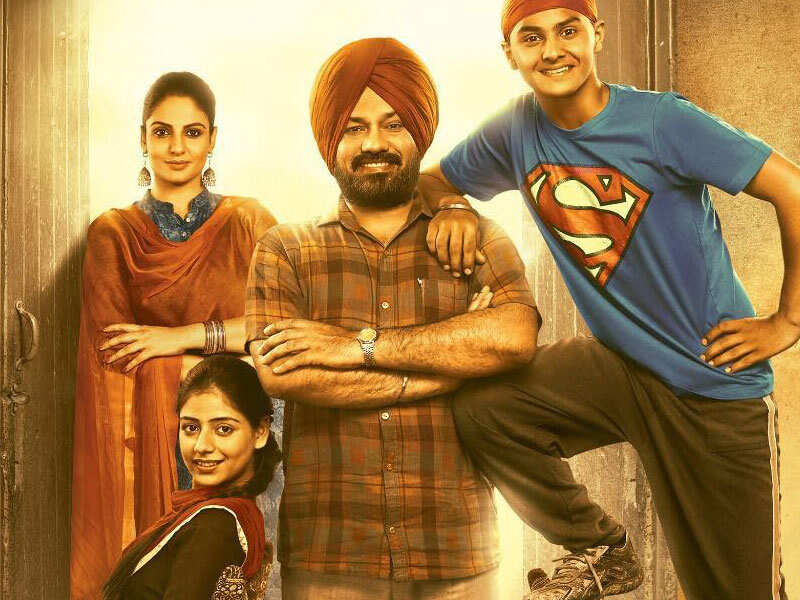 Son of Manjit Singh's Gurpreet Ghuggi, Japji Khaira, Tania, and Damanpreet Singh played the lead roles. A Kapil Sharma production was directed by Vikram Grover. This movie was remade by the Marathi classic Shikshanchaiya Aaicha Gho It received favorable reviews but didn't make it.
15. Chandigarh Amritsar Chandigarh (2019)
Chandigarh Amritsar Chandigarh's movie was a remake of Swapnil Joshi & Mukta Balwe's Marathi hit Mumbai Pune Mumbai. Bud do you know popular superstar Gippy Grewal & Sargun Mehta starring Punjabi film met with an average response at the box office.
16. Singham Punjabi (2019)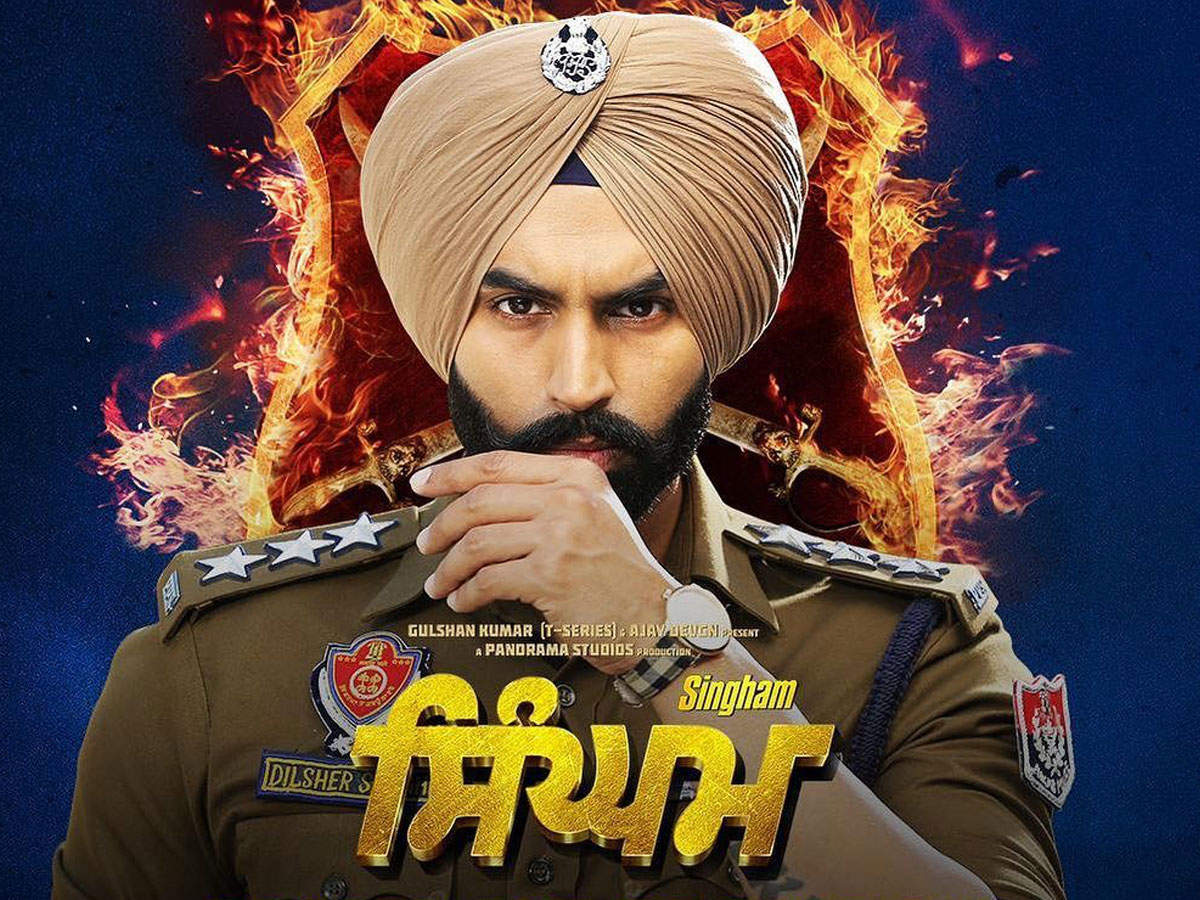 Parmish Verma Singham Punjabi Movie was an official remake of a Bollywood Movie directed by Rohit Shetty Singham movie. The Punjabi version of Singham Directed by Navaniat Singh, movie stars Parmish Verma, Sonam Bajwa, and Kartar Cheema as the lead cast.
17. Lucky Di Unlucky Story (2013)
The Lucky Di Unlucky story of Seemeep Kang's hit Punjabi film Lucky was inspired by Kamal Haasan and Simran starrer Tamil hit Panchatanthiram. It starred Gippy Grewal, Surveen Chawla, Binnu Dhillon, Gurpreet Ghuggi, Jaswinder Bhalla, and Jackie Shroff in lead roles.
18. Aasra (2019)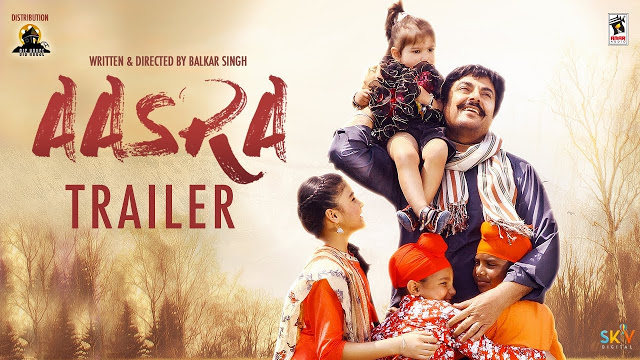 Akashdhuthu was a Malayalam film starring Madhavi in ​​the lead role. She won the Filmfare Best Actress Award for the film which was originally inspired by the English film Who Will Love My Children.
A few years later, a Marathi film Chimani Pakhar was made on the same subject, for which Padmini Kolhapure won the Star Screen Best Actress award. Around the same time, Manisha Koirala was seen in a film titled Tulsi opposite Irrfan Khan, which was based on the same theme. Asara starring Gugu Gill and Rani Chatterjee was based on the same sentimental theme but the film came and went without a trace.
19. Vaisakhi List (2016)
A Hindi film called Run Bhola Run was made before Seemeep Kang's Baisakhi List. It was inspired by the Korean movie Prison Breakers. Run Bhola Run starred Govinda, Ameesha Patel, and Tusshar Kapoor in lead roles but the film failed to release. Baisakhi List starring Jimmy Shergill, Sunil Grover, and Shruti Sodhi performed average at the box office.
20. Carry On Jatta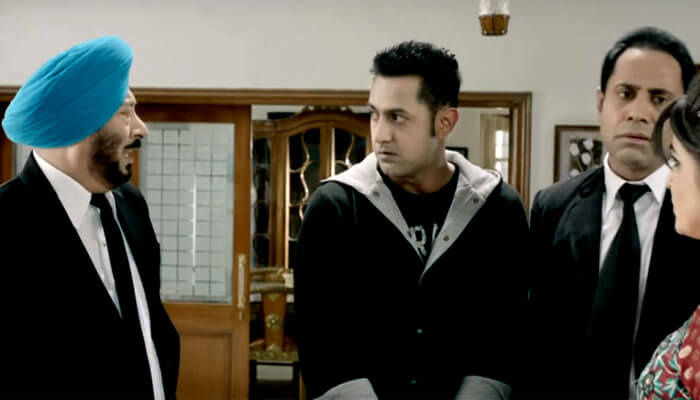 Carry on Jatta is one of the highest-grossing Punjabi movies ever made by Smeep Kang. Where are lead actors were Gippy Grewal, Gurpreet Ghuggi, Jaswinder Bhalla, Karamjit Anmol, Binnu Dhillon, and many more superstars in a movie. You might get shocked after reading this Carry on Jatta was inspired by a forgettable Hindi film Kuch To Gadbadh Hai, which was inspired by a Malayalam film Chakkikotha Chankaran
Conclusion
That's all for today! I hope you like this post about Punjabi Remake Movies That Are Remakes Of Other languages Movies. And let us know in the comment box what is your favorite movie of all time.