Punjabi Singer Ninja Biography. First, we'll talk about his early life and education information. Next to his Best songs list and Moises. So let get started with first Childhood life.
Punjabi Singer Ninja Biography
Punjabi Singer Ninja was born in Punjab, Ludhiana District Mohali. His birthday date is 20 January 1991. Ninja real name is Amit Bhalla. Ninja has never thought that he wanted to become a popular Punjabi singer. Amit Bhalla had (Ninja) scored above 85% in 12th class.
He has chosen the commerce stream in after his 10 class standard. He used to read novel in his school time. His School teacher usually says that he was brilliant student.
When Ninja had completed his Schooling, he took admission in college for completing his graduation, However, he was unable to finish his master's degree in M COM there was some reason for it. When he left out his college after 3 years, he had taken admission in BA to become a Graduate. Punjabi singer Ninja just wanted a professional company where he can earn money.
Amit Bhalla (Ninja) wasn't belong to rich family this could be a reason for when he drop out his graduation. But nowadays he is known for his voice and acting.
Ninja Personal Bio Details
Real Name – Amit Bhalla
Nick Name – Amit
What most of people call him – Ninja
Nationality – Indian
Profession – Singer, Actor & Model
DOB – 20 Jan 1991
Age – 28 Years (2019)
Birth Place – Punjab, Ludhiana
Height – 178 C.M.
Weight – 75 KG Approximately
Eye Color – Dark Brown
Hair Color – Black & Brown
Qualification – Bachelor Of Arts
Brother – No
Sister – Two
Mother Name – not confirm
Hobbies – Cricket Lover & Singing
How Ninja took interest in Singing?
When Amit Bhalla Ninja was studying in his School, there was a competition of Singing and Punjabi boliyan, He participated in the competition he had sung 3 or 5 Punjabi extraordinary bolliyana. Everyone likes his boliyan and a lot of people praising him.
After his schooling he had participated in college as well, even he won many prizes in college. There was a time when Ninja team members required help from Ninja. He assist them for making a better performance in Youth Festival,During his college life Ninja faced numerous problem to sing a song because he didn't know how to sing a song in a correct way.
What is The Name of Ninja Guru Ustad?
As top Punjabi Singer Ninja was facing a problem of singing he took classes from Gur Ustad Harvinder Singh Bittu. He learned the best tips and tricks where he has to control his voice of level and how to play a musical instruments better as compared to other people.
Even he has taken few tips from Pappi Gill. He is known for his beautiful Punjabi Boliyan. Pappi Gill has performed on many big stages of Punjabi industries as well.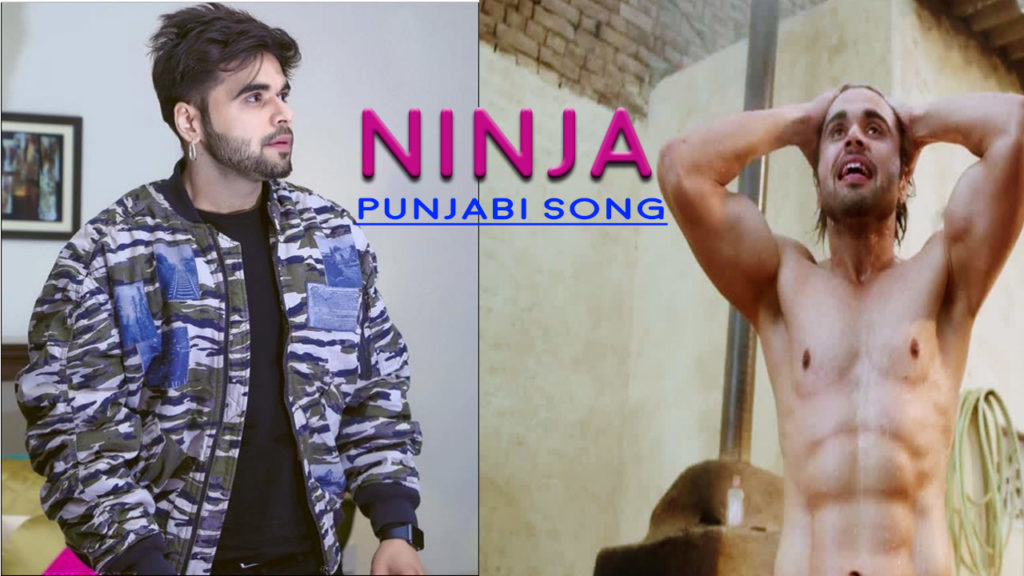 Best Songs Punjabi Singer Ninja
Most of the people think that Ninja knows for only singing but they forgot that he has done Punjabi Movie as well now you're going to know about Ninja Debut Song. The name of Ninja Debut Song is Annd Mand Ka Tola. He got a chance to sing this song because he met with the Director of this song Annd Mand Ka Tola.
I think he suggested to him to sing this song. This song didn't build proper popularity. After 6 years he met with Parmish Verma both of them had made a Brilliant Punjabi song, the name was Thokda Rehya. Since when the song Thokda Rheya build popularity Parmish & Ninja started working together. Both of them have made the popular Punjabi Music industry.
Amit Bhalla As Ninja Punjabi Singer met with many renowned Punjabi singers like – Gurdas Maan, Daler Mendi, Master Saleem, Harbjhan Maan & many more Punjabi superstars. Most of the famous Punjabi Singers praise him to his singing.
Best Songs List
of Ninja Punjabi Singer
| | | |
| --- | --- | --- |
| Song Name | Track Name | Year |
| Adaat | Single | 2004 |
| Oh Kyu Nahi Jaan Sake | Single | 2016 |
| Roi Na | Single | 2017 |
| Thokda Rheya | Single | 2015 |
| Door | Single | 2017 |
| Licence | Single | 2016 |
| Desi Da Record | Single | 2015 |
| Dil | Single | 2016 |
| Pinda Wale Jatt | Single | 2014 |
| Hawa De Warke | Movie Song | 2017 |
| Tutda He Jave | Single | 2017 |
| Viah Song Ninja | Single | 2016 |
| Challenge | Single | 2018 |
| Hommmies | Single | 2019 |
Ninja Punjabi Singer Style Information
Ninja Has created his exotic look in Punjabi Music Industry. Most of the man want to copy his style. Ninja love to wear earnings in his school duration many teacher has punished him. but he didn't follow the rules of school and he made a fashion in Punjabi music industry. Ninja also like to wear goggle style sunglasses.
Punjabi singer Ninja has also done 2 punjabi movies which names are Channa Mereya and High End Yaariyan. Channa Mereya Punjabi movie had released on 27 May 2017. After two years he got a chance to do a movie a High end Yaariyan. High End Yaariyan is Punjabi movie basically where 3 friends goes to earn money abroad. This is short basic story of High End Yaariyan Punjabi movie.
We wish to Ninja to full fill dream goal whatever he wants to complete it. We are waiting for his upcoming Punjabi movies and songs.