Punjabi cinema has completely changed over the last few decades, you know why because of Punjabi directors they have implemented new thoughts and direction for making Punjabi movies. They have shown everyone, Even Punjabi cinema isn't behind the making of the best Punjabi movies.
If we talk about new Punjabi movies, we have watched lots of new directions which really Punjabi audience needed for there entertainment. Due to this, there are an increased number of people who love watching Punjabi movies. Nowadays everyone especially watches only Punjabi comedy movies because there are Punjabi comedian-actor and directors the way they think and execute their plan.
There are new Punjabi directors who have totally changed the making of Punjabi movies whether it's comedy, action, romantic, and Drama movies. They have added their own taste and flavor to there movies. so let's talk about the top 10 – 5 best Punjabi directors who changed Punjabi cinema.
List of Punjabi Movie Directors
Here is the complete list of Punjabi movie Directors of it. You can check it I have mentioned below.
Anurag Singh
Anurag Singh made super-duper hit Punjabi movies like – Punjab 1984, Jatt and Juliet, and Yaar Anmulle movies. He has made every type of movie in which the audience wants it. He had made fabulous movies like Kesari were Akshay Kumar was in lead role of that movie.
Even he has worked with Diljit Dosanjh, Harish Verma, and Gippy Grewal superstar. He knows what his audience is looking for in movies and tries to execute his creative ideas. I really liked his movies do you also let me know in the comment box?
Tarnvir Singh Jagpal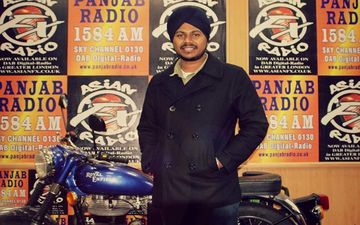 Tarnvir Singh Jagpal made also historic Punjabi movies like Rabb Da Radio and Daana. Even he is going to make the next Upcoming Punjabi movie Yes I am a Student with Punjabi singer Sidhu Moose Wala. After This film, he has announced Gunah Punjabi film with again Sidhu Moose Wala.
People are really excited about Sidhu Moose Wala Yes I am Student Movie. Just want to know are you also curious about his movie or not Let me know in the comment box? I am waiting for your comments, So this is a piece of short information about him Tanvir Singh Jagpal.
Pankaj Batra
Pankaj Batra is a student of Manmohan Singh School making of the film industry. The Punjabi cinema will remember him always for making outstanding movies like Bambukat, Jinde Meriye, Sajjan Singh Rangroot, Shadda, and many more Punjabi movies which he made it.
He mostly makes Punjabi movies and loves to work with Punjabi superstars. What do you think about him let me know in the comment box?
Must Read – Punjabi Women Directors and Punjabi Action Film
Smeep Kang
He is one of the famous directors for making especially comedy movies. Smeep Kang made a ton of comedy movies which you can't forget. Likes Carry On Jatta, Carry On Jatta 2, Band Vajje, Luck Di Unlucky Story Hai, and many more Super Duper hit comedy movies.
You might have seen him doing acting movies as well. Even he's director, producer, and actor as well. This Punjabi comedy film went from a superhit film to a blockbuster and so Smeep Kang also slowly rose to fame, furthering the success of his film. It was the highest-grossing Punjabi movies language film of that year.
Manmohan Singh
How can we forget Manhoman Singh, has made giving gems like Asa Nu Maan Watan Da and Dil Apna Punjabi. He revived the canvas of Punjabi cinema with Harbhajan Mann, who was getting a very bad patch at the time. Fiction films became the inspiration for the next generation of directors like Anurag Singh and Simarjit Singh.