Punjabi cinema has grown rapidly, there are many movies which got popularity every year. But here a huge problem whenever we get together to watch a Punjabi movie with family members, friends and colleagues fellow. We got confused about which one is the best Punjabi movie. You can watch these best Punjabi movies of all time.
Like Music, Punjabi films are also liked all over India and even outside India. From thrilling love stories to action and comedy, Hollywood never ceases to entertain its viewers. The strength of Punjabi cinema is a comedy and high power of the actors timing that makes the films important Whatever they have in the story, they compensate with a high will.
Best Punjabi Movies of All Time
We like to watch these actors Jaswinder Bhalla, Neeru Bajwa, Binil Dhillon, BN Sharma, Gurpreet Ghuggi, Diljit Dosanjh, Gippy Grewal are all Punjabi actors doing a fantastic job in Punjabi Cinema films. All actors and actresses look good in all films. Are you ready to get the best movies that are famous all over the world?
Chal Mera Putt 2019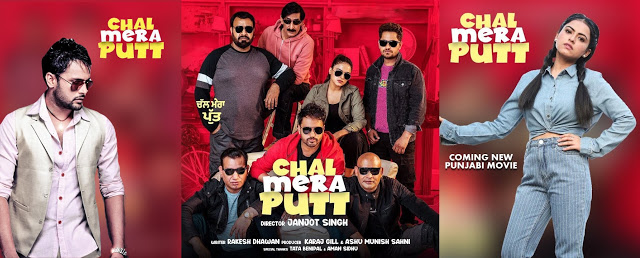 Are you that person who wants to move to another country and start your work there and this movie made only for you. Chal Mera Putt is a comedy and drama best Punjabi movie. I really love the story of this movie which was written and Directed by Janjot Singh. In this Lead Actor Amrinder Gill and Gurshabh. Most of us have watched the Punjabi superstar Amrinder Gill movie. We know how he plays every single role in movies, Simi Chahal.
Ghuggi Yaar Gupp Na Maar
This movie based on Ghuggi who wanted to marry Dolly in the movie. However, he hadn't started any work to get approved with Doll's family. Doll's father told him you need to earn money first then will definitely give you our daughter.
Carry On Jatta (2012)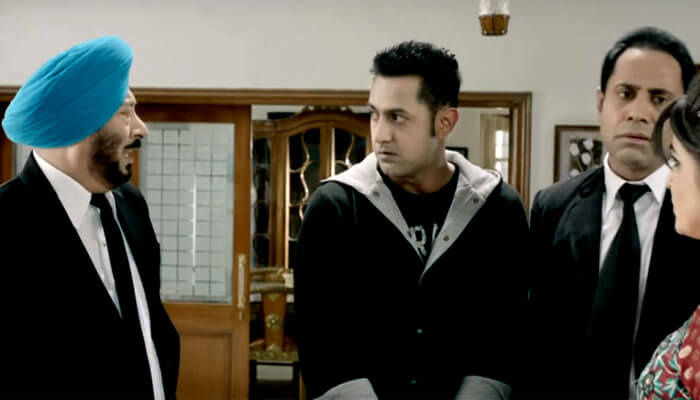 This was a movie in which all Punjabi People have enjoyed a lot, even my family have enjoyed. Carry On Jatta was a full comedy movie. The main characters were all Punjabi pivotal superstar which had made a superior role in Gippy Grewal, Gurpreet Ghuugi, Binnu Dhillion, and Jaswinder Bhalla are in the lead role of Carry On Jatta best Punjabi Movie. This movie is one of the most successful films of Punjabi cinema when it comes to Unlimited Laughter.
Mahaul Theek Hai (1999)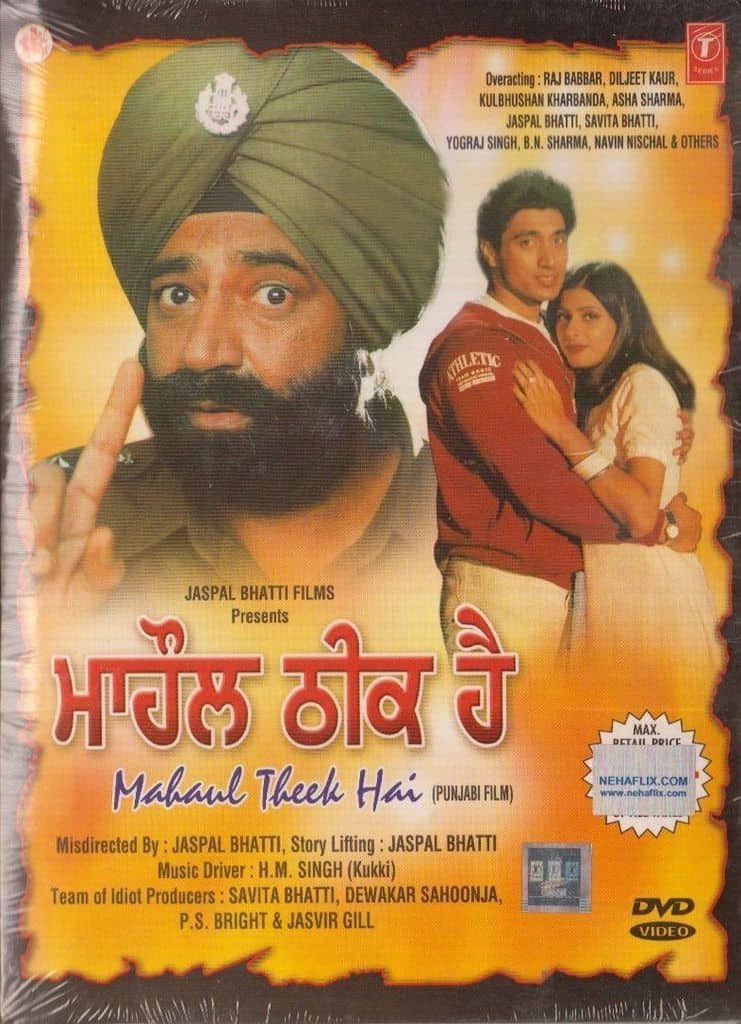 This is a laughter satire on the police force in India. A boy met a girl and they both love each other. The story also turned with elements of corruption as the girl's brother is involved in an illegal business and illustrates several incidents of fraud. But as you are already aware know everything is fair in Love and War. Same as this thing happened Mahaul Theek Hai movie as well. Main Lead in actor-director and Producer was Jaspal Bhatti's best Punjabi movies ever. Also Read – Romantic Punjabi Movies
Mera Pind (2008)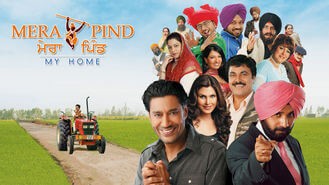 Have you watched this movie Mera Pind was released in the year 2008? This movie based on empowerment to new youth. An NRI came to a village and see that there were many things need for the developed village. The main genre of Mera Pins was culture. Lead characters Harbhajan Maan, Gurpreet Ghuggi and Ghuugu Gill.
Jihne Mera Dil Luteya (2011)
Jinhe Mera Dil Luteya was the first movie where Dijljit Dosanjh and Gippy Grewal had worked together in a the best Punjabi movie. This is a comedy and drama genre. The movie based on Yuvraj, Gurnoor, and Noor. The two rich landlords of Yuvar Pradesh and Gurnoor have been talked about, one foot covered, they have been given a very important performance. While discussing concerns, be aware of the hiding of Yuvraj and Gurunur Noor when they are married. At the end of the Jine Mera Dil Luetya movie Yuvraj wedlock with Noor.
Yaar Anmulle (2011)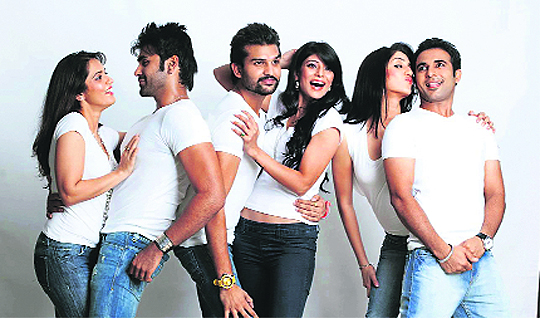 The story of three precious friends – Guri, Deep, and Sher Singh – who are building a university and living together in the hostels of the same university. The friendships we make in our student days are everlasting, and they remain with us throughout our lives. Our film explores the boundless friendship between these three boys as they do what students usually do on their student days. and much – unlimited laughter best Punjabi movies
Angrej (2015)
Angrej is a movie based on old stories where people hadn't give respect to women. Angrej family is called to the wedding of her cousin, where she meets a friend of her cousin and a wealthy Cousin Ann Kaur (Sargun Mehta). The main lead of this movie is Amrinder Gill and Binnu Dhillion. This is a fully family-packed movie which You can watch it.
Jatt & Juliet (2012)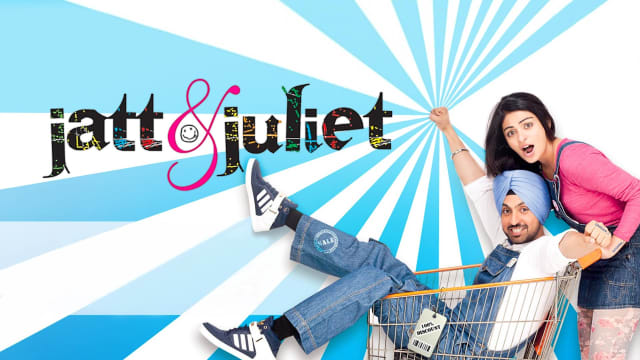 Are you a big fan of Diljit Dosanjh and Neeru Bajawa? If yes this is a movie made for you only. This is a comedy Jatt and Juliet has received an amazing opening and seems to be going towards the way of another Punjabi Blockbuster
Jatts In Golmaal (2013)
Binnu Dhillion plays the role of a gang leader who has a heart problem. Doctors advised her to have a new heart transplant. Unable to find any healthy donation to his gang due to alcohol or drug problems with any member of his gang, he convinces the protagonist to donate heart by the film's main character, Aria Babbar. and much more. Also, Read – Top Punjabi Action Movies
Chaar Sahibzaade 2014
Chaar Sahibzaade is the first photorealistic' 3D animation film in S-3D on Sikh history. It is the real story of the sacrifices of the four sons of Guru Gobind Singh Ji (tenth guru of Sikhs)- Baba Ajit Singh Ji, Baba Jujhar Singh ji, Baba Zorawar Singh Ji, and Baba Fateh Singh Ji.
Sardaar Ji (2015)
Sardar Ji's beginning and jokes are funny and stupid too, though the other half could have been a bit annoying. Basically it is a Punjabi romantic comedy movie that presents a wonderful story The story of Dheeraj Ratna is filled with all the content of Sardar Ji – action, comedy, romance, horror and drama.
Bambukat (2016)
Bambukat is a 1960s Punjabi film, Bambukut (meaning: motorcycle) is a story of 2 sisters from different campuses. The biased attitude of his family can also be seen in his marriages as he is married to a poor family with dark skin and is married to a government official at the fair.
Love Punjab (2016)
Pargat (Amarinder Gill) and Jessica (Sargun Mehta) are the couples who are going through loneliness for several reasons. He also has a son named Manveer (Manveer Johal), who has his own problems at school where he faces issues of racism and discrimination.
Nikka Zaildar (2016)
The Punjabi movie revolves around its character Nikka, who is in love with her college friend by Sonam marries, whatever. She convinced him and eventually, she agreed. This is how both families finalize their marriage. Thus the story twists around, causing many problems for family members.
Rabb Da Radio (2017)
Rob's Radio is a romantic family drama based in the '70s or '80s. The story lives on from one family to another, and sometimes a girl named Goody and Manjinder, who refreshes the thrill between Sardarji, a beautiful look from another village.
Kala Sha Kala (2019)
Kala Shah is about Kala Lovely Binnu Dhillion (without illusion), a happy man struggling to find true love because of his black complexion. Eventually, he arrived for Pammi (Sargun Mehta), which is nothing short of a dream he dreamed of. But his love story, which is easy on the eyes and on paper, is in love with Pummi Jaggi. and a lot more watch full movies.
Your Turn Now
Are these movies are enough to this post best Punjabi movies of all time. If you want to any other movies let us know in the comment section. We would love to hear from you! Tell us you Favorite Punjabi Movies of All-time in Comments, if you think some movies are missing from the list.