Hey, Punjabi readers hope you are good. I know you want to know about Gippy Grewal Biography & his wife name, so in this article, you are going to read about each and everything about Gippy Grewal. First you will look at where Gippy Grewal Born and Brought up Next, you will see his childhood education and family history then how many movies Gippy has done it and his best song. so let get started.
A short Biography of Gippy Grewal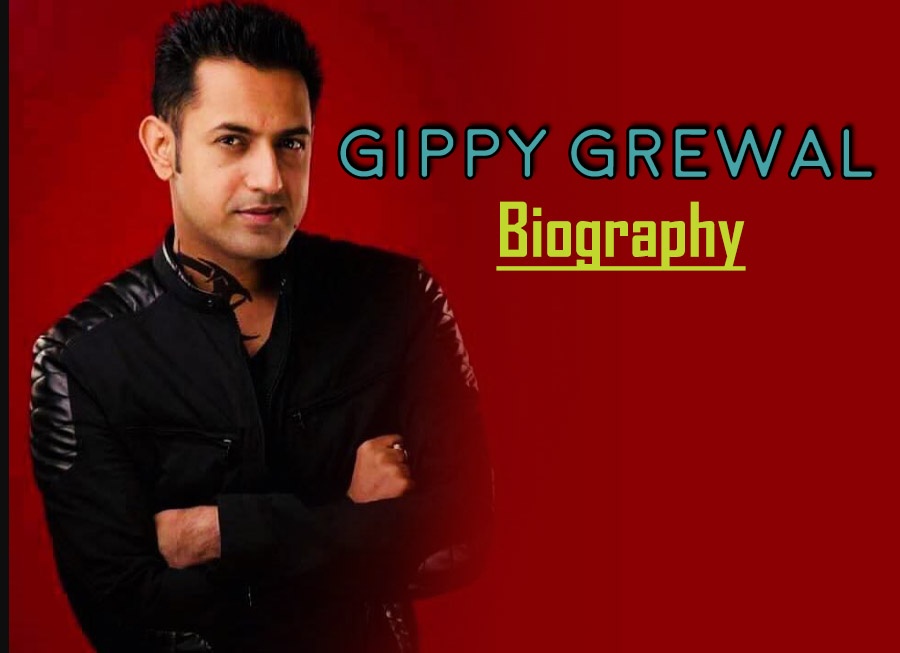 Gippy Grewal was born on 2 Jan 1982 in Koom Kalan Village of Ludhiana District Punjab. He plays multiple roles in his life. Gippy Grewal is a Punjabi / Bollywood singer, actor, writer, producer, and director also. His original name is Rupinder Singh Grewal. He has completed his master's degree in Hotel Management. Gippy Mother name Kulwant Kaur and Father name Late Sardar Santokh Singh.
Gippy Grewal has an elder brother also whose name is Sippy Grewal. He lives in Australia. When Grewal has completed his degree in hotel management, he got his first job as a waiter. However, he wants to become a singer, so he moved to Canada. In Canada, he also got the job of a security guard. In Canada, he did hard work there to full his era. This is a short story of Gippy Grewal Biography.
What is the name of Gippy Grewal Wife & How many Children he has?
I know you are looking for information of Gippy Grewal Wife Name. His wife's name is Ravneet Kaur. He has 2 sons whose name are Gurfateh Grewal & Ekomkar Grewal. The nickname of Gurfateh Grewal is Shindee, Gippy Grewal love to call his son the name Shindee, so this is the details of Gippy Grewal's wife and son's name.
Bio & Physical Appearance
Real Name _ Rupinder Singh Grewal
Nick Name – Gippy
Date Of birth – 3 Jan 1983
Profession – Actor, Singer, Lyricst, Director and Movie Producer
Height – 182 Centimeters
Weight – 75 Kg
Chest Size 38 Cm
Eye Color – Black
Hair Color – Black

Grewal Punjabi & Bollywood Movies
Grewal has begun with his first movie name is Mel Karade Rabba in this movie he was playing a lead role with Jimmy Shergill. Mel Karade Rabba movie has released in 2010. Next movie In the year of 2011 he got his 2nd movie whose name is Jine Mera Dil Luteya in this movie, he won the PTC Punjabi best actor of the year. The movie of Jine mere Dil Luteya there were many famous Punjabi actors was supporting the movie here are the names Diljit Dosanjh, Binnu Dhillon Neeru Bajwa & Jaswinder Bhalla, Karamjit Anmol these all the big celebrities who gave the support to make this movie a blockbuster Punjabi hit movie in 2011
Next movie which he did is Mirza The Untold Story in this movie he was only main lead actor of Mirza The Untold Story. This movie had released on 6 April 2012 Mirza the biggest movie of that year.
The 3rd biggest of Gippy Grewal life is Carry On Jatta yes you're right I know you have watched that movie. Carry On Jatta Movie got 10 out of 8.5-star rating by IMDB. Let me tell you the you the story plot of Carry On Jatta, Gippy Grewal Falls in affection to girl.
He needs to wed with her, in any case, the young lady was finding a boy who doesn't have a joint family. She needed a kid who lives alone, But there was a ton of curve in the film, by snare and law breaker.Grewal wedded to that young lady at the completion of this motion picture the young lady became more acquainted with about Grewal has a place from a joint family. after this motion picture, Sameep Kang has made a spin-off of this motion picture Carry On Jatta 2 trust you that film additionally you have viewed if yes told me in the remark box.
As we all know that Gippy has done numerous movies in his life but he also has worked in Bollywood movie as well. The movie name is Lucknow Central. This is debut movie of Gippy Grewal in Bollywood industry. In this Grewal sang a song name is kavvana Kavvana. This movie wasn't super duper hit movie in Bollywood, might that's the reason Grewal doesn't get any movie after the Lucknow Central movie.
After Lucknow Central he didn't stop there, he starter making his own movie which he wanted to make it. like Lucky Di Unlucky Story Hai, Best Of luck, Ardass last but not the least Carry On Jatta 1 & 2 Manje Bistre and many more movies he has worked on it. The favourite movie which I like most is Carry On Jatta & Jatt James Bond. Whenever, I get the time I love to watch this film because these movies make me happy. Gippy Grewal Biography.
The year of 2015 & 2016 was the brilliant year for Gippy because in this he has worked with 6 movies and sang many song.
Giippy Grewal , Sargun Mehta and his team ready with a new movie whose name is Chandigarh Amritsar Chandigarh. Chandigarh Amritsar Chandigarh Full Movie is totally based on Girl, she comes from Chandigarh for meet up a new boy whose name is Gippy Grewal In this movie.
I know most of people are curious to know about when this Punjabi movie Chandigarh Amritsar Chandigarh will be going to release worldwide. Here is the details of movie. 24 May 2019.
Best Songs Of Gippy Grewal
Grewal wants to sing Punjabi song when he finished his lord course of Hotel Management. He needed to make to vocalist as we as a whole realize that to dispatch a solitary melody. We require a great deal of cash
Gippy has sung a lot of melodies throughout his life, however in this, we'll take a gander. The best tune of Gippy Grewal Biography which he sang in his life. His introduction tune was Phulkari this tune had discharged on 2004. Phulkari Song was distributed by T Series Apna Punjab. Here are the names of Gippy Grewal Song which was most famous tune Car Nachdi, Angreji Beat, Budwar, Jatt On Top, Diamond and many more songs are hit Gippy Grewal Biography.
I'm quite sure you have listen this song Angreji Beat – Gippy Grewal Feat Honey Singh. This song had launched on 29 December 2011. The Excellent song of Punjabi industry in 2011 year. If you haven't watched the video just watch it. I know you this melodious song will your special song.
Best Song List Gippy Grewal
Here are the list of Grewal Best song of all time
Car Nachdi
Jatt
28 Kile
Oscar
Sooraj
Toar
Phulkari
Ghat Bol Di
Horn Blow
Dj Wala
Ghar Di Sharab
Happy Shappy
Jatt James Bond
These all are the songs which especially sung by Grewal Biograhpy.
Some Interesting and Shocking Facts About Gippy Grewal Biography
Does Grewal Drink Alcohol ? No
Does Gippy Grewal Somk? No
His Actual Name is Rupinder Grewal.
His Punjabi Song Phulkari song has broken numerous records in Punjabi industry.
He made his introduction through the Amman Hayyer's collection Chak Lai
His Carry On Jatta was the 2nd biggest collection of Punjabi Movie Industry.
This the short biography of Gippy Grewal hope you like it. I want to know which song is favorite song of Gippy Grewal let me know in the comment box?