Are you that person who wants to learn Punjabi (ਪੰਜਾਬੀ) Online but don't where to start. Don't worry and get panic. If you have constantly wanted to learn Punjabi, you are nowhere near alone every day of millions of people studies the language every day around the world.
This is a language full of beauty, melody, which represents the nation of Punjabi Asia of the world. Mostly People speak Punjabi in a Punjab state of India. You might have plenty of issues concerning what it takes to get incited or why it's even worthwhile at all. The great advice is you can rest ensured that learning the Punjabi language is an effort worth undertaking.
For those people who wanted to look the best ways to learn Punjabi easiest tips and trick to apply it.
51 Proven Ways To Learn Punjabi
Surround yourself in Punjabi. Put yourself in an all Punjabi speaking environment where you can learn passively.
Keep Practising every day. Decide how much time a week you are going to spend studying and stick to it. This will help you a lot to learn a new language English to Punjabi
Try to watch Punjabi movies only and listen to Punjabi songs.
Make new friends who wanted to speak Punjabi.
Give your time to become habitual to use this new language (ਪੰਜਾਬੀ).
Invest yourself with little term purposes too and reward yourself when you achieve each one.
Use Punjabi whenever you can. It's as simple as that!
Think in Punjabi to improve your fluency. Talk to yourself every time but don't speak in front of everyone.
Read Punjabi Books, start with beginners level. It will help you in reading the Punjabi books.
Make your short term goals to achieve something and test your self by giving online language.
Try to learn new vocabulary with Images because when you see an image. You'll remember more and easily.
Make an ambiance in which you want to learn, not because you have to. You'll study more when you're studying because you want to improve
Identify what works properly for you. Consider which techniques have been successful for you in the past and do it again.
Ask your teacher, friends & community whenever you face any problem this will help you get to reach your destiny.
Don't study for more than 30 minutes. Take breaks and read when you feel that it's good to learn Punjabi.
Follow DVDs rather than TV. It's more beneficial to use something that you can watch over repeat to discover the information you might have missed the first time.
Read a Newspaper on your smart devices. You don't need to buy any newspaper because you should save paper and trees.
Don't translate into Punjabi from your own language. Think in Punjabi to improve your fluency.
You can't learn Punjabi from a book. Like driving a bike, you can only learn through doing it
Keep a Punjabi diary or journal. Start by writing a few sentences a day and then get into the habit of writing more.
Ask your friend to ask a question you. This will assist you to learn a few things
Use a Punjabi/Punjabi dictionary as it will help you to keep thinking in Punjabi and not translating.
Don't grow too reliant on your vocabulary. Your dictionary should be an aid, not your main teacher.
If you are worried when speaking, use 2 deep breaths before you say something. then Speak Punjabi confidently.
Appreciate it! We learn more extra when we are having fun!
Have yourself excited by staring back at the textbooks and CDs you used in the past
You are never too young or too old to start learning Punjabi
Stop Procrastination because this will never let you learn a new language English to Punjabi.
Use resources that match your level. Don't use texts/listening exercises which are too difficult or too easy.
It's a vital part of your social identity to keep your accent. Even Native Punjabi speakers enjoy hearing Punjabi spoken with an accent.
Alternatively, be knowledgeable of the differences in American and British Punjabi and use your words accordingly.
You can't neglect phrasal verbs (two words verbs), there are hundreds of them in Punjabi and they're widely used. The more you focus on their meaning, the more you will be able to pick the interest of new ones. You'll start to recognize their patterns.
Do live video calling with the Punjabi community on Facebook and Instagram. There are thousands of people who are ready to help you.
Be the person to start conversations in Punjabi. Try to keep the conversations moving and use listening words (ਸਤਿ ਸ੍ਰੀ ਅਕਾਲ, ਵਾਹਿਗੁਰੂ) Sat Shri Akal and other words.
Go for debate competition and start participating in programs let your fear out when you speak Punjabi. This is the best way to learn Punjabi Online.
Verb tenses are used by Punjabi speakers to talk about the timing of actions.
Don't be put off by a bad test score. Sometimes students have the ability to pass a Punjabi test.
Remember, the way we write Punjabi is not the same as how it's pronounced.
Make sure that and Idioms can be challenging to memorize, but they are vast fun to use and they'll earn your Punjabi more colorful.
Make use of the internet. There are many YouTube channels where you can watch Punjabi movies.
Unlearn your mistakes. You probably make the same grammar mistakes over and over again. Use the Punjabi test results as a study tool.
You'll learn more after a good night's sleep. You'll be able to concentrate more.
Take a Punjabi course in a Punjabi speaking country.
Nobody can learn all of the Punjabi languages. No need to worry about trying. A useful shortcut to learning is that in Punjabi we have lots of words that have the same pronunciation, but a different spelling and meaning
When you are on your Punjabi course, be prepared for your class. Do your homework as soon as possible and hand it in on time.
Make sure you should learn from your previous mistakes which you have done and don't repeat it.
Think only when you feel free to speak Punjabi comfortably.
Try to sing a song Punjabi. There are plenty of Punjabi songs are available to learn Punjabi.
The most natural way to learn grammar is through talking.
Last, Follow what you want to do it.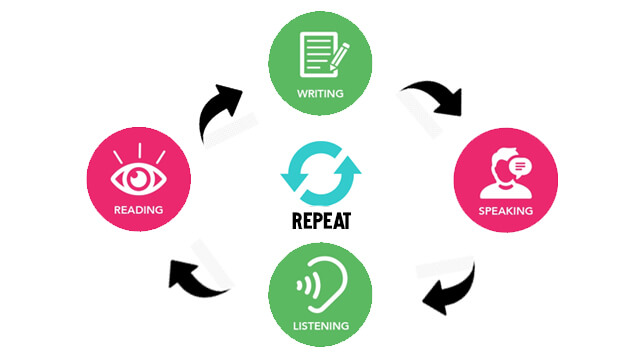 These are the proven ways in which you need to follow it. If you are ready to learn Punjabi then you need to invest your time. Learning a new language is difficult however you need to invest your time in this field. Other things will keep going. Follow your dream.