You want to learn how to speak Punjabi fluently, but do not know where to start? Here are 10 simple tips from a prominent speaker of India Punjab.
Let me tell you Punjabi is the dialect which anyone learns easily, just you have to be a focus on your goal it would be easy for you then tips will be wok as effects.
1. Begin with believing in yourself
"I was hesitant to speak. I was fearful people would make fun of me. Will they judge me?
One day, I thought if so, most people can do it, even I can. So I spoke in Punjabi language and my confidence increased a lot."
2. Listen. Read. Write. Speak. Repeat.
The best way to speak Punjabi is to Listen a little. Speak a little. Read a little. Write a little. Then, listen a little more. Speak a little more. Read a little more. Write a little more. Do this, until it becomes your habit.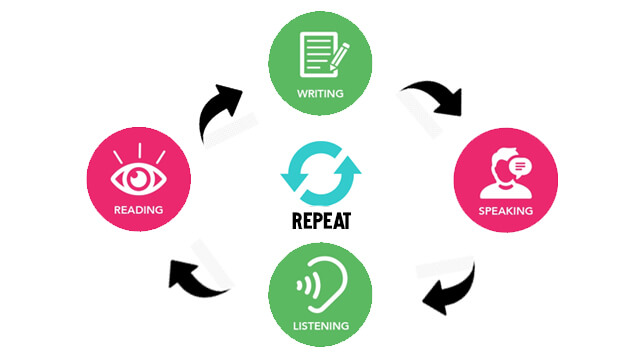 3. Don't' be afraid to make mistakes
Learners don't afraid to make mistakes. You know your aim is to deliver a message, not perfect grammar and vocabulary. Even native Punjabi speakers make mistakes.
5. Is mirror your best friend?
Speak in front to mirror Punjabi, and it will make you feel confident about the way you are speaking.
6. Think in Punjabi
This is the only way when you will think in only Punjabi language. It's going to be tough in the beginning, but after some time you'll learn how to switch between your first language and speak Punjabi.
7. Keep calm and don't worry about the grammar structure
Remember, even those who speak Punjabi fluently make grammatical mistakes. Forgetting. What they do correct communicates without anyone about them.
8. Watch Punjabi Movies
Watching Punjabi movies is a prominent way to learn and speak Punjabi because this will let you know to understand the language Punjabi.
9. Use the word before it leaves you.
Use the new vocabulary immediately to feel confident about its usage
10. Celebrate success
Every communication that you have in Punjabi is an accomplishment and will help you enhance your skills over time. Be proud of your progress.
Conclusion
These are 10 tips to speak Punjabi Fluently. If you follow these steps then you would able to speak fluently within 30 days. Just try to use these methods.