We all wanted to speak Punjabi and it's difficult for those people who have started to learn Punjabi. However, there are many in the world. Who knows how to speak this language, But there is a problem whenever turn comes to speak with a native speaker. We face a problem to understand the words while listening to a speaker.
Don't worry here, I have mentioned a full guide on how you can learn and speak Punjabi in the easiest ways. Yes, even it's possible through Learn English to Punjabi. There is no problem whether you live in America Canada or Europe Country. Let's get started with the first point.
Before reading I want to ask you a few question? Ask to Yourself
Why Do you want to learn the Punjabi language?
What will you after learning this language?
Do you want to become a Punjabi speaker?
How to Learn & Speak Punjabi 15 Steps
1. Think In Punjabi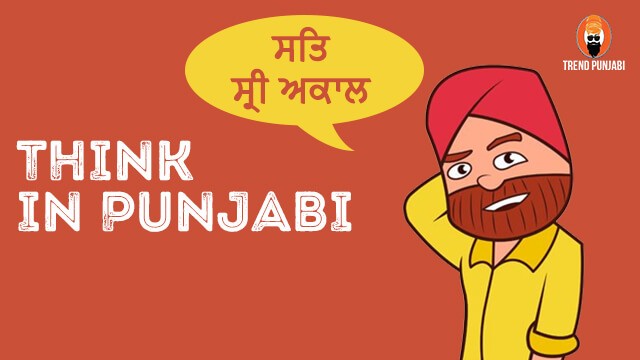 Most o the time its difficult thing about Punjabi speaking isn't the language itself, but how you think about it. Learn Punjabi easily
If you think in your native language and then try to speak Punjabi, you'll always have to translate between languages. Translating is another thing which you can do when you are free you can do it in your free time. While speaking with a person it could be difficult for you. It's completely fine when you give you when you speak with native speakers. Even people fluent in two or more languages have trouble switching between languages.
2. Focus on Only Punjabi Langauge, not Mistakes
It's completely fine when you do mistakes while speaking writing and reading because that's how you learn a new language. If you don't do mistakes how will you learn Punjabi? There are many native speakers who do a stake but they never feel guilty the thing you have to do it because the main motive is to communicate with people. The more you stop, the less confident you sound and the less comfortable you become Learn Punajbi online
Punjabi Uda Eda is also is vital for learners. because it will help you to read Punjabi books and learning new words. With this method, you can speak that vocabulary
3. Speak to Yourself
The best way to learn and speak Punjabi is to speak to yourself. Most of the learners who do realize that unable to find a person whom they can practice with it. I found this way this successful way to speak the Punjabi Language. Even my friends have applied to follow they speak well.
Whenever you are at the house or only somewhere else you can enhance Punjabi speaking with your favorite person yourself. learn Punjabi in 30 days
4. Listen. Read. Write. Speak. Repeat.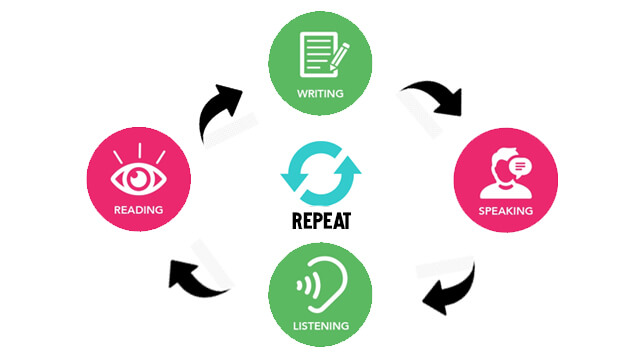 The best way to speak Punjabi is to Listen a little. Speak a little. Read a little. Write a little. Then, listen a little more. Speak a little more. Read a little more. Write a little more. Do this, until it becomes your habit.
Do you watch T.V if yes you have to watch Punjabi Channels on your television and try to repeat them on your daily routine
5. Pay Attention to Stressed Sounds
Punjabi uses stresses in words and sentences. That means when you speak Punjabi you'll need to stress or emphasize, certain words and including (sounds) to give words and sentences different meanings.
Listen to where native speakers place the emphasis when they speak. Try to repeat it the same way to improve Punjabi stress in your own speech.
6. Watch Punjabi Movies
Video is the best way to learn Punjabi because while watching a video we understand easily. There are many Punjabi movies and web series which you can watch online to learn and improve Punjabi. The thing which you have to do it. You have to watch Punjabi movies. Try to understand what the speaker wants to say in the movie. Using English subtitles will help you understand the words and Punjabi words.
7. Sing-Along to Punjabi Songs
Do you love to listen to songs? Which songs is your favorite let me know in the comment box? Do you sing your favorite songs everywhere or alone? Same thing you have to do while listening to Punjabi songs. There are a thousand songs are out in YouTube Spotify
8. Learn Word Forms with New Terms
Some work begins before you even open your mouth. Initiate speaking easier by studying the different forms of any terms you learn. You should do this while you're learning new vocabulary. For instance, if you simply learned the word write, you should also learn some additional forms like wrote and written. This will help you start new words.
9. Prepare for Specific Situations
Are you learning Punjabi speaking for a particular reason? For example, are you learning Punjabi so you can get a job in a Punjabi-speaking company? In that case, repeat Punjabi that will help you in an interview. Are you learning Punjabi so you can make friends in Punjab You would need a different kind of Punjabi?
10. Use Social Media Accounts
Nowadays everyone has social media accounts. like Facebook, Twitter, Instagram and many more social media platform. Try to connect with a native speaker of a particular country. Send a friend request him/her. Talk to them while doing this will help to learn Punjabi. Major people are following these steps because it helps both the person to connect with each other.
11. Take Some Rest in Weekdays
You know your best helper or your worst enemy when learning to speak fluently! We know it's hard, but you should try not to worry about how you sound when you speak. Just relax!
If you obtain lost or tangled, just take a big inhalation and incite over. Speak slower if you have to. Take time to rest and think about your next determination.
12. Tell a Story from Your Language in Punjabi
Here's a fun way to test how well your spoken Punjabi has developed: choose a story that you know really well and tell it in Punjabi.
Remember to think in Punjabi as you're telling your story. Focus on speaking fluently instead of correctly. Say every sentence out loud to yourself.
Even if you have nobody to talk to in Punjabi, you can still build confidence and master fluency on your own time.
In some ways, preparing to speak is even easier for yourself! Now you know exactly how to improve spoken Punjabi by yourself and should feel self-confident doing so!
Can I learn Punjabi Language Easily?
Yes, You can learn Punjabi easily but In the beginning, you will face a problem while understanding the words but as you do practice then it will be easy for you
In how many countries the Punjabi Language Mostly Speak?
This language mostly speaks in India, Canada, and the United Kingdom.
Is it possible to learn Punjabi in Just 30 Days?
Yes, You can learn In Punjabi in just 30 Days but you need to hard work to learn Punjabi Langauge. However, you will be not speaking as a native speaker speaks.
I have explained to How I learned the Punjabi language in the best ways hope you like it.