I know many of you are looking for information about Punjabi Calligraphy. If the answer is yes, you are on the right page. Trend Punjabi team has mentioned a complete guide on Punjabi Calligraphy for beginners.
First, we need to understand what is Calligraphy. It means writing letters and characters using a brush or a pen. With this handwriting style people are used to writing words in a beautiful way that humans can easily understand. In today's era, people are still learning this technique to improve their handwriting skills. But in nowadays, as you know AI and Computer-based software do the most task.
Now you might be thinking about where this Punjabi calligraphy can be used. So, let us tell you that used for book covers, posters, invitations, and other graphic media. If you know the Punjabi language then you might have seen traffic road signs and other graphics posted on social media.
But don't let that put you off. calligraphy isn't that complicated to understand, and you can use it with a large software available. (We'll talk about that later on.)
What is Punjabi Calligraphy?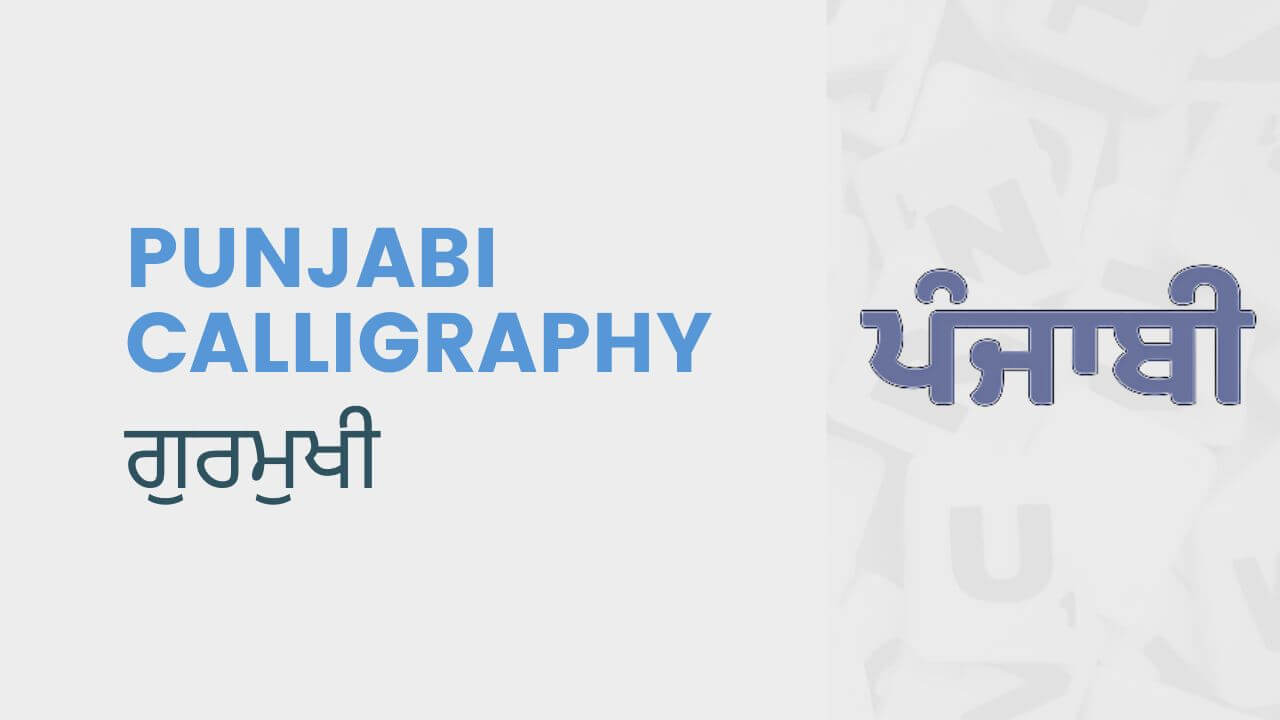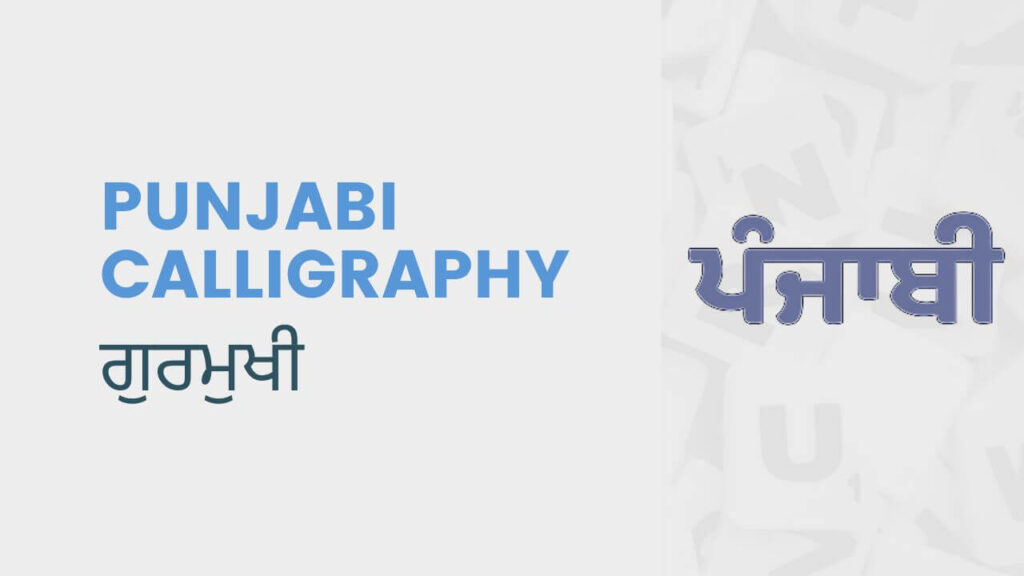 Punjabi Calligraphy is the art to write letters and words with the help of a brush or pen. People often used this art to showcase their work and elegant handwriting. It's basically used in the Gurmukhi language. Here are a few examples where it uses most Punjabi writing on fabrics, wood, glass, and canvas, as well as poems and wedding invitations in Punjabi.
3 Best Punjabi Calligraphy Generator
I know many people are really looking for this answer and we have the complete details about the 5 Best Punjabi Calligraphy Generator
Discover Sikhism.com
Discover sikhism.com The website lets you easily create calligraphy by using a variety of fonts and styles. and it was developed by a group of Punjabi people who want to use the Punjabi language. You must visit this website
Your Fancy text.com
Yes, you read it yourfancytext.com allows you to easily write in Punjabi using a virtual keyboard and offers a variety of calligraphy-style fonts. All you to have to is visit the official website and add your text in text box after that you need to hit enter. There will be 5 to 7 style of text will be loaded on your page.
Fontspace.com
Font space is another site created to help you create Punjabi calligraphy. It comes with various options and tools to design your own text. Even Fontspace.com has also multiple calligrphay style in Punjabi language which help user to write their own words.
2 Best Sites for Punjabi Calligraphy Font
sikhnet.com
The first official site for Punjabi Calligraphy font is sikhnet.com This website has thousand of Punjabi language font which you can easily download in just few clicks. All you have to do is visit the sikhnet.com site and go to Punjabi font section and you will see different types of font available according to your need.
Typingguru.net
Second website to download Punjabi font is typingguru.net. This is Popular choice for writing works written in the Punjabi. It is renowned for its beautiful and intricate handwriting in Punjabi Lanauage.
Read also – 7 Best Punjabi Free Fonts Designers Should Download
Best Punjabi Calligraphy App
Here is the list for best Punjabi Calligraphy App which you can using in your smart phones available on Google Play store
Punjabi Pride Punjabi Editor
Punjabi Keyboard – Gurmukhi
Write Punjabi Text on Photo
Punjabi Font Keyboard
What is Mean by Calligraphy in Punjabi?
Calligrahpy means in Punjabi writing letter and words in different style which is easy to understand. In simple words writing anything in Gurmukhi language script in a modern way.
Conclusion
I hope you like this complete guide about Punjabi Calligraphy. If you have any question related to this topic feel free to ask on in comment box. We are here to help you .