Trees Name in Punjabi And English (ਪੰਜਾਬੀ ਵਿੱਚ ਰੁੱਖਾਂ ਦੇ ਨਾਮ) Everyone knows about trees, trees are an important part of our environment. When children are in a small class, they are asked to name a lot of things in the cal to learn about the environment and nature. One of them is Trees Name in Punjabi and English. If you have ever been asked to name a tree in Punjabi or in English, you may have mentioned some tree names.
But do you know about all the trees, such as what are the scientific names of the trees, which is the tree that gives the most oxygen? And many more important and interesting questions about trees that you should know. There may be a question running through your mind right now where you will get all this information, so you don't have to worry about anything.
Today in this article we will tell you about many such trees, including the names of flowering trees, the names of shade trees, the names of medicinal trees, and the names of fruit-bearing trees. I sincerely hope that if you read this article carefully, you will not need to read any more articles about tree names. So let us know, (List of tree names in English and Punjabi) Names of trees in Punjabi and English
10 Trees Name in Punjabi and English With Pictures | ਪੰਜਾਬੀ ਅਤੇ ਅੰਗਰੇਜ਼ੀ ਵਿੱਚ ਰੁੱਖਾਂ ਦੇ ਨਾਮ
Trees cater to human needs. If he builds his house, he cuts wood from the trees and makes furniture for the house. When he is hungry, he picks fruit from the tree and eats it. Trees keep the earth's atmosphere clean. They give us oxygen. So let us know, the names of the trees, the names of the trees in Punjabi, and complete information about them.
1. Mango Tree (ਅੰਬ ਦਾ ਰੁੱਖ)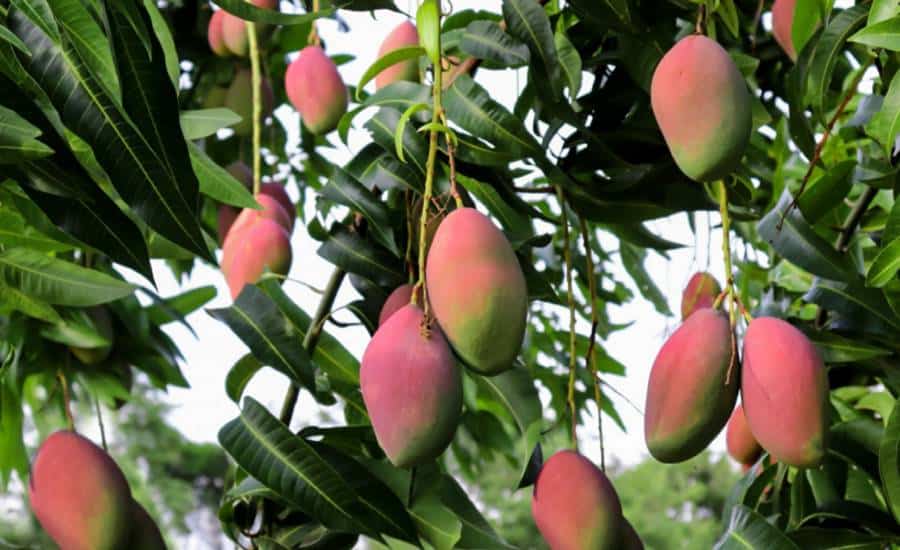 The mango tree is very big in size, Mango is a succulent fruit, it is called the king of fruits in India. The scientific name of mango is Mangifera Indica. Initially, its species was found only in the Indian subcontinent. But slowly this whole world failed. Even at present, maximum mango production is done in India itself. China is the second-largest producer of mango.
2. Banyan Tree (ਬਰਗਦ ਦਾ ਰੁੱਖ)
The Banyan tree is very big. Its tree is called banyan tree in English, also called banyan tree or bed tree. Its scientific name is Ficus Benghalensis . The trunk of this tree is very hard and strong. As the tree grows, its branches begin to grow out of the roots of the tree. And it starts to hang in the air. When a person breaks a leaf or a branch of a Banyan tree, a milky substance called lactase acid comes out of the plant.
3. Nim or Margosa Tree (ਨਿੰਮ ਦਾ ਰੁੱਖ)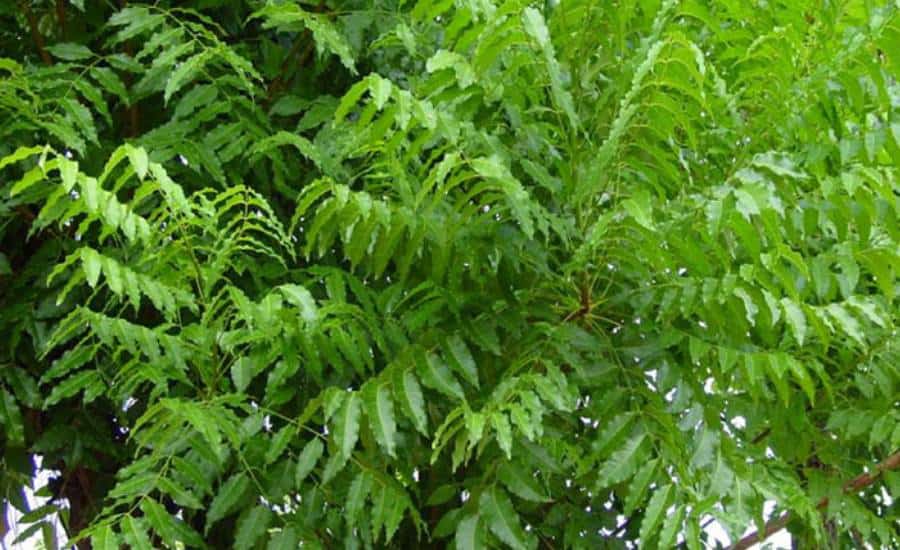 Neem tree is native to India, it is a medicinal tree. Its English name is Margosa Tree and Scientific Name – Azadirachta Indica. It is a deciduous tree. This tree is commonly found in the areas of the Indian continent, but in the last 150 years, it has migrated from the Indian subcontinent to Africa, Australia, and sub-tropical countries. Its description is found in Indian Ayurvedic Science.
4. Moringa or Drumstick Tree (ਮੋਰਿੰਗਾ ਦਾ ਰੁੱਖ)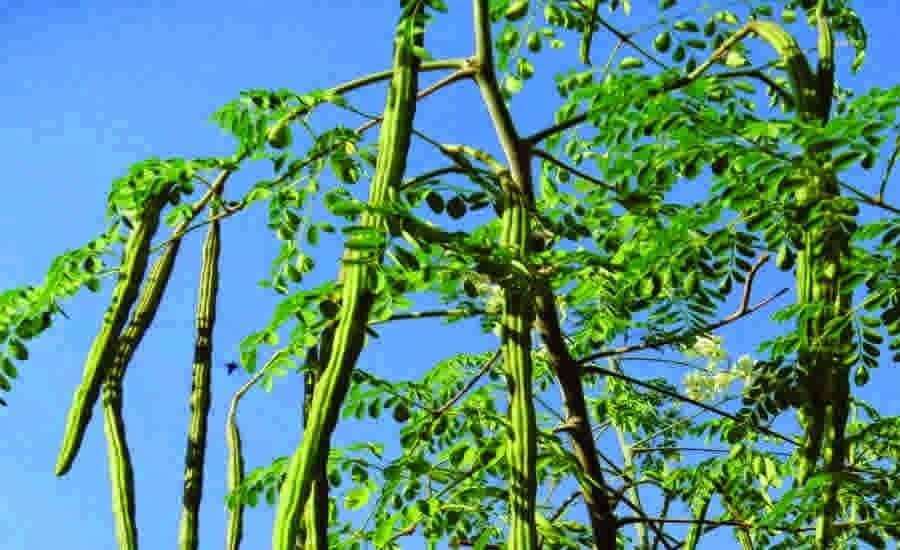 Moringa or Drumstick Tree is also known for its popular name Sohanjna tree. This tree leaves are quite useful as compared to any other tree in the world. Let us share with you Morniga tree leafs found a high quantity of calcium. As compared to Carrot Durmstick tree leafs has 4 times the high quantity of calcium.
5. Babool Tree (ਕਿਕਰ ਦਾ ਰੁੱਖ)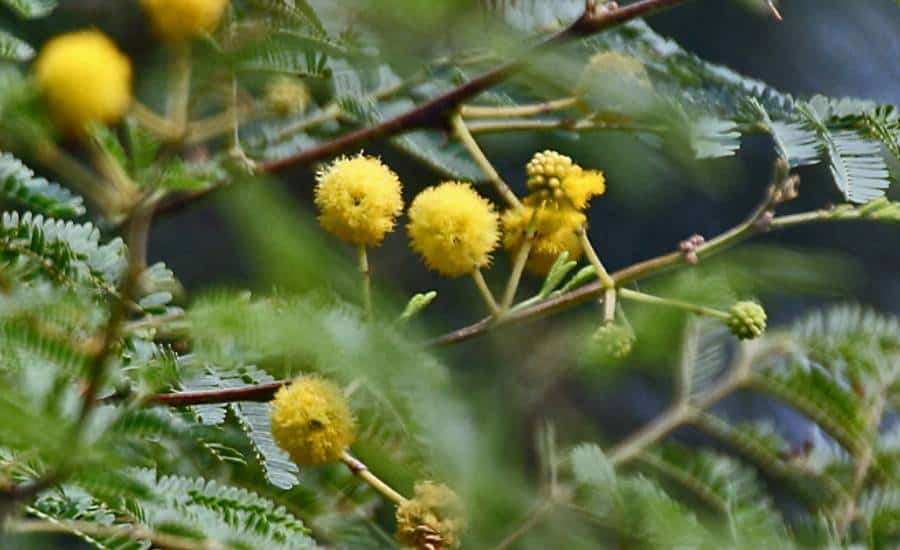 Babool is a large spreading, multi-stemmed tree that grows to a height of about 7 to 15 meters. The trunk of this tree is at least 20 to 30 centimeters in diameter. The trunk of this tree is usually covered with small white spots. Sometimes the trunks become young and thin, and with age, they become darker (meaning brown) and become woody. The wood density of the Babool tree is about 1170 kg per meter.
List of Trees Name in Punjabi and English (ਪੰਜਾਬੀ ਅਤੇ ਅੰਗਰੇਜ਼ੀ ਵਿੱਚ ਰੁੱਖਾਂ ਦੇ ਨਾਮ)
| | | |
| --- | --- | --- |
| S.No | Trees Names in English | Trees Names in Punjabi |
| 1 | Babool | ਕਿੱਕਰ |
| 2 | Neem | ਨਿੱਮ |
| 3 | Bamboo | ਬਾਂਸ |
| 4 | Eucalyptus | ਸਫੈਦਾ |
| 5 | Banyan | ਬਰੋਟਾ |
| 6 | Peepal or Sacred Fig | ਪਿੱਪਲ |
| 7 | Mulberry | ਤੂਤ |
| 8 | Shisham/Rosewood | ਟਾਹਲੀ |
| 9 | Walnut Tree | ਅਖਰੋਟ |
| 10 | Mango Tree | ਅੰਬ |
| 11 | Persian Lilac | ਧਰੇਕ |
| 12 | Tamarind | ਇਮਲੀ |
| 13 | Milkweed | ਅੱਕ |
| 14 | Indian Sandalwood | ਚੰਦਨ |
| 15 | Moringa or Durmstick Tree | ਮੋਰਿੰਗਾ ਦਾ ਰੁੱਖ |
| 16 | Babool Tree | ਕਿਕਰ ਦਾ ਰੁੱਖ |
Conclusion
This article was about the List of Tree Names in English and Punjabi. In which you have been told the names of trees in Hindi and in English. If you have any questions related to this article, then do tell by commenting. If you like these tree names, then please do not forget to share this article with your friends, thank you.