Punjabi is that language which most people wanted to learn it. There are Nemours ways to learn and speak Punjabi. and many App to Learn Punjabi. This is that language which mostly spoken in the UK, Canada, UAE, USA, Saudi Arabia, and Australia.
Do also Want to read Punjabi books or Gurmukhi. But don't where to start it. There are thousands of apps are available on Google Play Store and Apple Store. You must be get confused in this time but don't get in trouble. I have mentioned the top 10 + best apps to learn the Punjabi language. I have personally used these applications to learn and read the language.
Punjabi is an Indo-Aryan language. It is the native language of more than 130 million people in the world. This is generated from the early language of Sanskrit just like several other recent Indo-Aryan languages.
What are the Best App to Learn Punjabi
Here are the complete list of Apps to learn Punjabi. These apps are trusty and useful have been checked with our audience as well. If you like these apps then share this post with your friends and family members, who love to read and learn Punjabi by using an application without spending money.
Must Read – Ways to Learn Punjabi
Punjabi learning app is only used for those people students. who do not understand the language well, wanted to watch Punjabi films check out the amazing app below.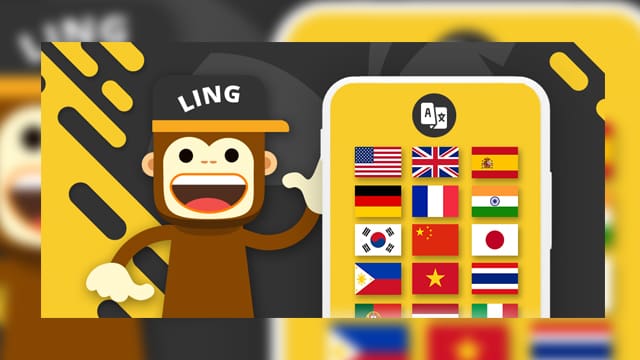 This is an app that most people have downloaded it. Using this application you can learn Punjabi from English and the best thing about this application is there chat conversation option inside there by this you can learn and read easily.
Master Ling application has major 5 advantages to use this application to use it
Over 200 + Lesson available there to learn it from Beginner to Advanced.
Listen more than 200 Punjabi Phares
Easy to use
Quiz to learn the fast way
Challenges to give an exam what you have learned it.
Simply learn Punjabi is one of my favorites to use the app because this app is designed to use only read and learn Punjabi. My fellows have tested this application and they love the interface of Simply learn Punjabi app.
Advantages of using this app
1000+ Punjabi Phares and words
30+ Hight Quality recording with a native speaker
Easy to user clean interface
Review Vocab with Smart Flash Cards
Quiz Your Language skills
Customize your Preferences
This is an app that can be useful for beginners and who have started learning Punjabi from English. If you want to learn from the starting level then this is app is perfect for you only. This application is with basic grammar like alphabet letters.
advantages of using this app
Learn from beginners level
Full guide of Punjabi alphabet
Learn with Punjabi numbers
Read Sihari Words
Punjabi Vocabulary
This app helps you learn the Punjabi alphabet, numbers, days, months, colors and some of the most important words that you can use in your daily life. This is for beginners alike and does not require any previous knowledge of Punjabi. It also helps to improve the pronunciation of Punjabi.
Touch and listen to Punjabi pronunciation.
Interactive images to understand and remember words.
Content divided into different sections.
Simple and easy to use.
Free of cost and no adds.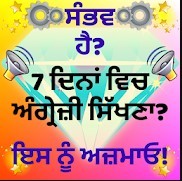 This helps learn and speak the Punjabi language to English for those who don't know how to read in the Punjabi language.
This app helps you to learn English easily.
You can start learning spoken English in just a few hours.
This is an English speaking course for learning English easily.
English conversation can be easy if you go through the chapters properly.
If you are wondering how to learn English, this app on the English language can help you do so.
This app has a chapter on English vocabulary as well.
If you are looking for the best Punjabi speaking apps that will get you talking in quick time, then apps like simply Learn, , Punjabi Speaking Practice will help you to learn and improve your Punjabi pronunciation and conversation skills.
The variety of languages these apps offer is quite impressive features. If you'd like to find more apps right away for your specific language, we've got you covered: