The Shiromani Gurudwara Parbandhak (SGPC) has taken issue with a scene in the Bollywood film Yaariyan 2 after a song "Saure Ghar", from the film, offended them.
The SGPC requested that these scenes be removed as they were in violation of the Sikh "rehat mahyada". The SGPC has reacted to the fact that a clean-shaven male actor is seen wearing a kirpan, a symbol of the Sikh religion.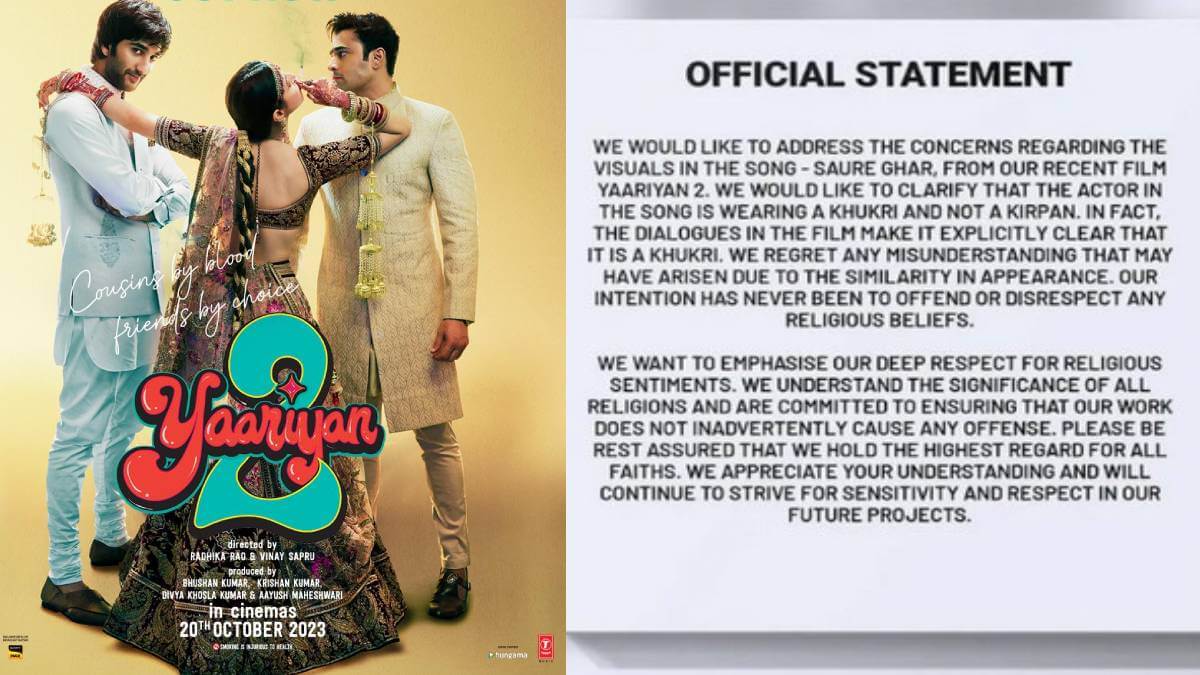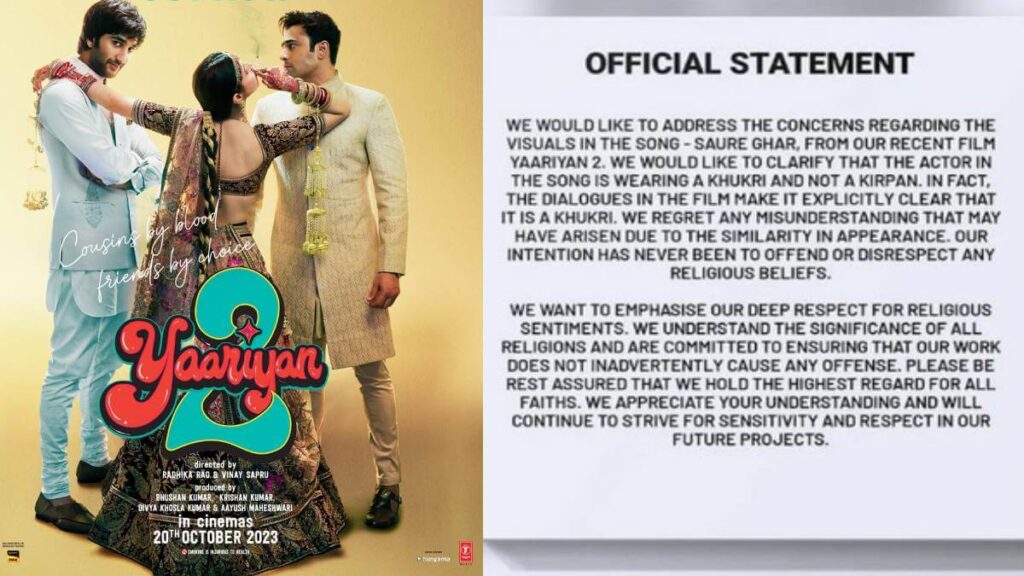 Harjinder Singh Dhami, the SGPC's chief, has asked the Ministry of Information and Broadcasting and the Ministry of Electronics and Information Technology to help remove the objectionable images. He said we would initiate legal action if the movie trailer is not released.
Radhika Rao, and Vinay Spru, the director duo, released a statement and clarified that Meezaan wore a khukri, not a Kirpan. The duo released a statement to X in which they stated: "We want to address concerns about the visuals of the song Saure Ghar from our film Yaariyan 2". 
Please note that the actor wearing the Khukri in the song, and not the Kirpan. The dialogue in the movie makes it clear that it's a Khukri. We apologize for any confusion that may have occurred due to the similarity of appearance. "Our intention was never to insult or disrespect religious beliefs.
The statement continued, "We wish to emphasize our respect for religious sentiments. We are aware of the importance of all religions, and we will do everything possible to ensure that our work doesn't inadvertently offend anyone. 
We hold all religions in the highest regard. We are grateful for your understanding, and we will continue to strive towards sensitivity and respect when working on our future projects."