Many of us like to watch movies, but every person has a different preference to watch a movie. Some people love to watch Entertainment movies, Few people love to watch Action/fighting movies however there are numerous people who parallel to watch Punjabi Movies so in this article, you will read about what are the names of the movie of upcoming Punjabi movies 2019 list.
Here is the list of Upcoming Punjabi Movies 2019
Upcoming Punjabi Movies 2019 in January
Movie Name – Dulla Valley
Star Cast Names- Gurpreet Ghuggi, Guggu Gill, Sarbjeet Cheema
Releasing Date – 4 January 2019
Director Name – Devi Sharma
Produced Name – Malkeet Butter
2nd Movie Name – Ishqa
Star Cast Names – Aman Deep Singh, Karamjit Anmol, Payal Rajput & Nav Bajwa
Director Name – This movie is Director by Nav Bajwa
Producer Name – This movie is also produced by Nav Bajwa
Releasing Date – 4 January 2019
3rd Movie Name Do Dooni Panj
Star Cast Names – Amrit Maan, Rana Ranbir, Karamjit Anmol, Harby Sangha, Nirmal Rishi & Sardar Shoi are the main character in this movie
Directed Name Hary Bhatti
Produced Name – Badsha (House Apra Films)
Releasing Date – 11 January
Story Plot – Do Dooni Panj is basically a man has completed his schooling, graduation & master degree, however, he wanted to job but he was unable to get the job so he thought that why I amn't able to get my job than his friend gave him a bit of advice you should fight with our education system and he fought with education system this is an overall story of Do Dooni Panj Movie hope you like this movie.
4th movie of January name is Kaka Ji
Director Name=Mandeep Benipal
Star Cast Name – Dev Kahourd, Gurmeet Sajjan, Lucky Dhaliwal Dheraj Kumar Ashish Dugal & Aarushi Sharma these are the main character of Kaka Ji movie
Produced by – Ravneet Kaur Chahal and Rajesh Kumar
Story Written by Gill Rautna Music by Gurmeet Singh and Laddi Gill
Releasing Date on January 18, 2019
Story Plot – Kaka Ji movie is all about the 1990s when there was a prominent gang Kalle Kache wala. Kaka Ji is the son of Kartar Singh. He falls in love with a young girl whose name is Deepi she belongs to Brar's family. The story turned with when Kaka Ji Trapped by a prominent gang the main focus is how he can get out of the trapped.
Upcoming Punjabi Movies February 2019
Movie Name – Kake Da Viah
Star Cast Names – Jordan Sandhu, Parbhjot Grewal, Karamjit Anmol & Nirmal Rishi
Directed by Raj Yuvraj Bains
Produced by Babe.Inc
Releasing Date on 1st February 2019
Story Plot- A Punjabi boy who wanted to marry his lover but he wasn't married to her because his family member was not agreed to marry his choice. His mother wanted to wedlock with her own choice and her grandmother thought parallel to mother.that's the big trouble in this movie.
2nd Movie Name is Uda Aida
Releasing Date – 1 Feb 2019
Star Cast Names – Tarsem Jassar, Neeru Bajwa, Gurpreet Ghuggi. Karamjit Anmol and B.N Sharma these are the main lead of Uda Ada movie
Director of Movie – Ksshitij Chaudhary Music By Gurcharan Singh
Producer By Velhi Janta Records
3rs movie name is Kala Sha Kala
Releasing Date – 8 Feb 2019
Star Cast Name are these Binnu Dhillon, Jordan Sandhu, Jaswinder Bhalla, B.N. Shama, Karamjit Anmol & Sargun Mehta.
Directed By Amarjit Singh
Produced By Naughty Men Production's
Story Plot – In the movie of Kala Sha Kala, a person looks likes black his face color his black. His age is something around above 25 he wants to an exquisite girl but in his destiny, he didn't find anyone however after 2 three he found a generous girl who looks beautiful. At the beginning of the story she didn't ready to marry him but the end of the story……………….. I want your answer will she marry him?
Movie Name High-End Yaariyan
Star Cast Names are Ranjit Bawa, Jassi Gill. Gurnam Bhullar & Ninja
Director Name is Pankaj Batra
Producer By Pankaj Batra
Releasing Date 22 Feb 2019
Movie Story = is all about yaariyan there are 3 people who want to massive money. They all want to be the richest person in the world. One day what happened they met with each other and they became a best friend forever somehow their friendship didn't take long term friendship and they became enemies.
Upcoming Punjabi Movies of March 2019
Movie name- Gudiyan Patole
Star Cast = Gurnam Bhullar, Sonam Bajwa, Nirmal Rishi
Director Name Vijay Kumar Arora
Village Studio Film
Releasing Date 8 March 2019
Story Plot = A pendu man falls in love with Urban Girls who live in out of India but at the beginning of the story girl doesn't love to him however there is twist the grandmother makes their relationship in a very decent way.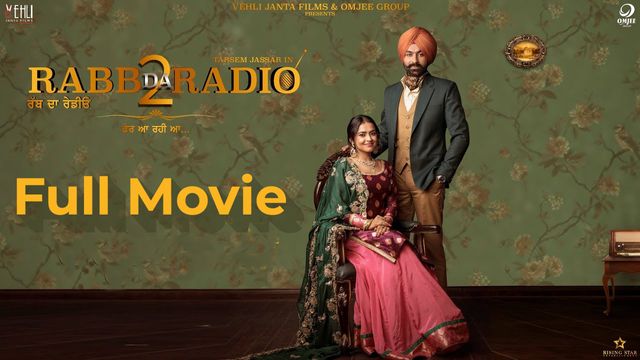 Star Cast Name – Tarsem Jassar, Simmi Chala Ranjit Bawa, Wammi Quabi Nirmal Rishi & B.N Sharma
Director Name – Sharan Art
Producer Names Manpreet Johal and Anshu Munish Shani (Velhi Janta Films)
Releasing Date – 29 March 2019
Story Plot This is the 2nd part of this Rabb Da Radio movie which is written by Jass Grewal the story is all about old Punjabi Movies, The Director might want to show that what is the mentality of old people
Upcoming Punjabi Movies of April 2019
Movie Name Munda Faridkotia
Star Cast Name Roshan Prince, Karamjit Anmol & Rupinder Rupi
Director Name is Mandeep Singh Chala
Produce By Dalmora Films PVT.LTD
Releasing Date 5 April 2019
Movie Name Manje Bistre 2
Star Cast Names are Gippy Grewal, Gurpreet Ghuggi, Karamjit Anmol, B.N. Sharma Hobi Dhaliwal Sardar Sohi, and many more famous Punjabi superstars are playing role in this movie
Releasing Date 12 April 2019
Director Name Baljit Singh Duo
Produce By Humble Motion Picture
Story Plot = Basically this sequel of Manje Bistre movie this the 2n part of Manje Bistre 2 as you have noticed by this title the story wonder around they just collect Manje bistre in Canada earlier it was in Inda But now they collected Manje Bistre in Canada have you watched this movie let me known in the comment box?
Movie Name Blackyia
Star cast Devkahroud
Director Name – Sukminder Dhanjanl
Producer Name Vivek Ohri
Upcoming Punjabi Movies in May 2019
The movie name is – Muklawa Punjabi Movie
Star Cast Names – Ammy Virk, Sonam Bajwa, Gurpreet Ghuggi, B.N. Sharma & Karamjit Anmol are the main lead in Muklawa upcoming Punjabi movie
Director name – Simarjit Singh
Produce by Gunbir Singh Sidhu and Manmord Sidhu
The initial date releasing is 24 May 2019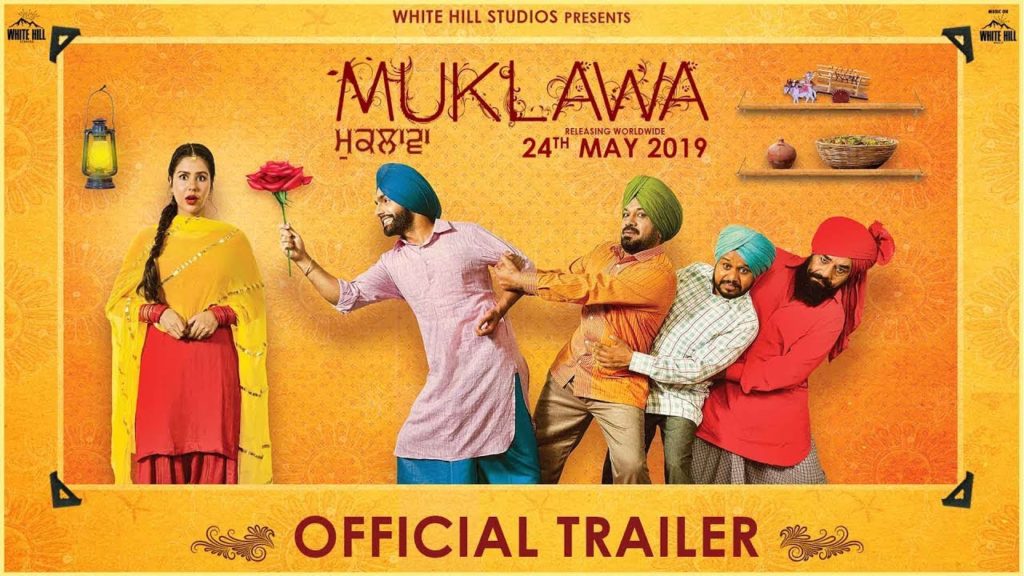 Movie name Dil Diyana Gallan
Star Cast Name – Parmish Verma &Wamiqa Qabbi
Releasing Date Note Yet announced
Director name Parmish Verma
Producer Name – Pitra Movies and Speed Records
Story Plot – Dil Diyana Gallan upcoming Punjabi Film is basically a Romantic and Action movie.
Upcoming Punjabi Movies in June 2019
Movie name is Shada
Star Cast Name – Diljit Dosanjh & Neeru Bajaay
Director Name Jagdeep Sidhu
Producer Name – Atul Bhalla, Amit Bhalla, Anurag Singh & Pawan Gill
Releasing Date – 24 June 2019
About the movie – After a long time, Diljit & Neeru Bajwa are going to do a movie whose name is you already know about it.
Movie name Mindo Taseldarni
Star Cast Name- Kavita Kaushik, Rajvir Jawanda, Jaswinder Bhalla & Karamjit Anmol
Director and Story Written By Avtar Singh
Producer Names Karamjit Production & Rajvir Jawanda Production house
Releasing date 28 June 2019
About the Mindo Taseldarni, the movie is an old Punjabi movie
Upcoming Punjabi Movies in July 2019
Movie Name Ladu Barfi
Star cast name – Roshan Prince & Karamjit Anmol
Written & Director Name by Avtar Singh
Releasing Date – 5 July 2019
Producer Name- Simarjit Singh
2nd movie is Kitty Party
Star Cast Names – Jaswinder Bhalla, Nav Bajwa, Gurpreet Ghuggi & Karamjit Anmol
Director Name Nav Bajwa
Produce By Jageet Singh Arri
Movie Name is Ashke 2
Star Cast Names – Amrinder Gill, Jaswinder Bhalla
Director – Yet no confirmation
Producer = Rhythm Boyz Production house
Releasing Date – 26 July 2019
Movie Name Munda Hi Chahida
Star Cast Names – Harish Verma & Rubina Bajwa
Director Names – Santosh Subhash Thite Deepak Thaper
Producer Names are Neeru Bajwa Ankit Vijan Navdeep Narula Gurjit Singh Santosh Subhash Thite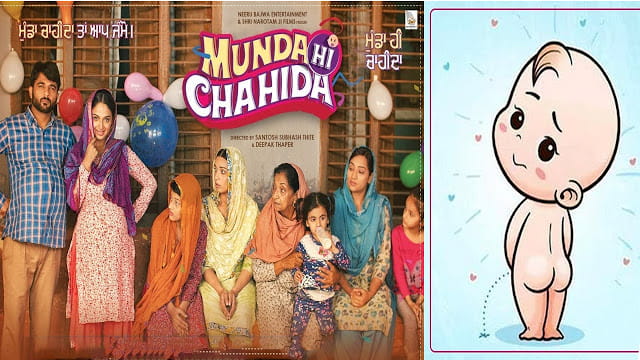 Upcoming Punjabi Movies in August
Movie Name – DSP DEV
Star Cast Names – Dev Kharoud Prakash Raj Ramaya Krishna & Rakul Preet Singh
Director Name is Mandeep Benipal
Produce By Dream Reality Production house
Releasing Date – 2 August 2019
About Story, in this movie, Dev Kharoud first time became a DSP in the movie. He wanted to resolve all the patch up in his village somehow he didn't try to complete his task at the end of the story he solved all the problems which he was facing.
Movie Name – Chal Mera Putt
Star Cast Name – Amrinder Gill, Simmi Chahal, Nasir Chinyoti Iftikhar Thakur
Director Name – Janjot Singh
Producer Name – Karaj Gill
Movie Name Naukar Vahuti Da
Star Cast Names – Binnu Dhillon, Ranjit Bawa Upasana Singh & Kulraj Randhawa
Director Name Sameep Kang
Production Name Omjee Production & Sameep Kang
Releasing Date 12 August 2019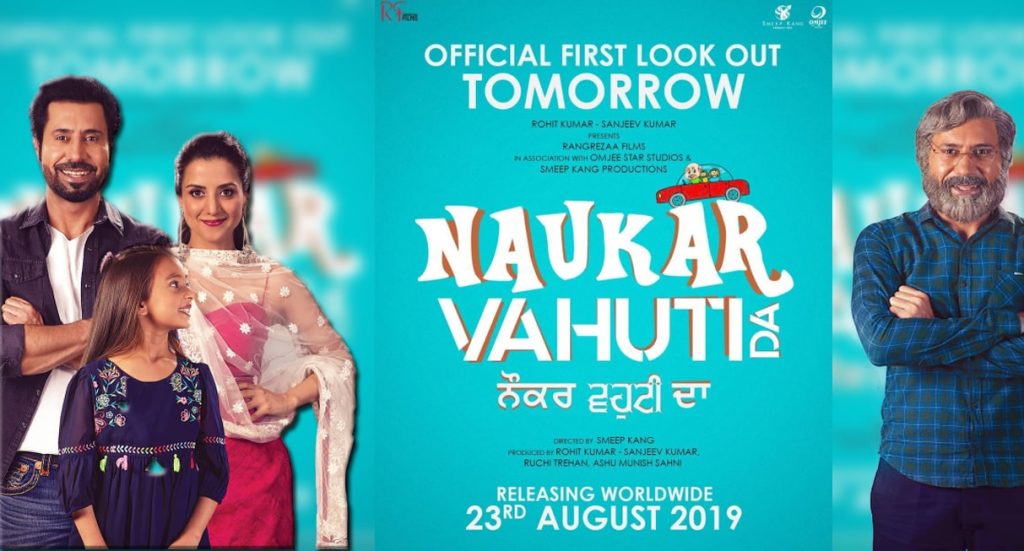 Movie Name Surkhi Bindi
Star Cast Names – Gurnam Bhullar & Sonam Bajwa
Director Name Jagdeep Sidhu
Producer Name – Yet not announced
Releasing Date 30 August 2019
Upcoming Punjabi Movies September 2019
Movie – Saak Punjabi Movie
Star Cast – Jobanpreet Singh and Mandy Takhar
Director Name – Kamaljeet Singh
Producer Name – Jatinder Jay Minhas & Rupinder Preet Minhas.
Movie Release Date – 6 September 2019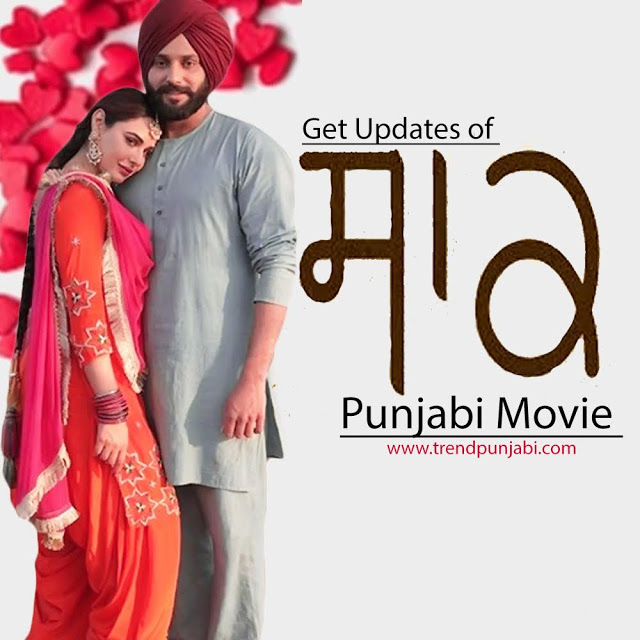 Movie Name – Nanka Mel
Star Cast Names – Rubina Bajwa, Roshan Prince & Nirmal Rishi
Releasing Date 6 September 2019
Producer Name Omjeet Movie Production
Movie Name – Television Punjabi Movie
Star Cast – Kulwinder Billa and Mandy Takhar
Director Name – Taj
Producer Name – Pushpinder Kaur
Releasing Date – 13 September 2019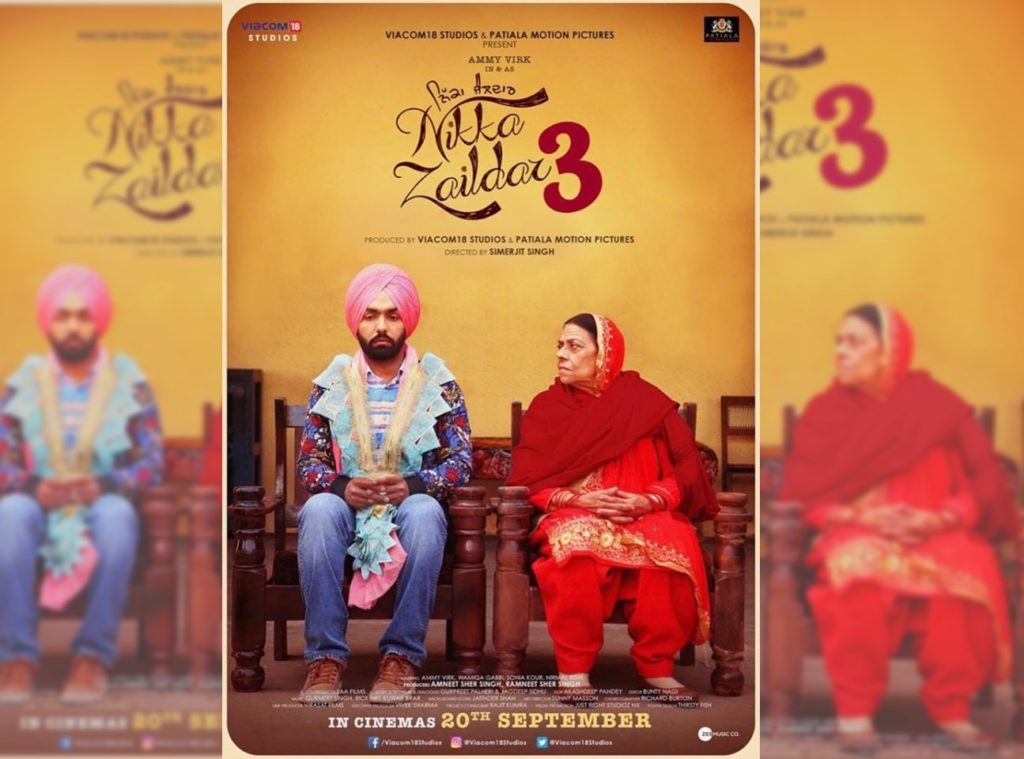 Movie Name – Nikka Zaildar 3 Punjabi Movie
Cast – Ammy Virk, Nirmal Rishi, Nisha Bano, and Wamiqa Gabbi
Director – Simarjeet Singh
Releasing Date – 20 September 2019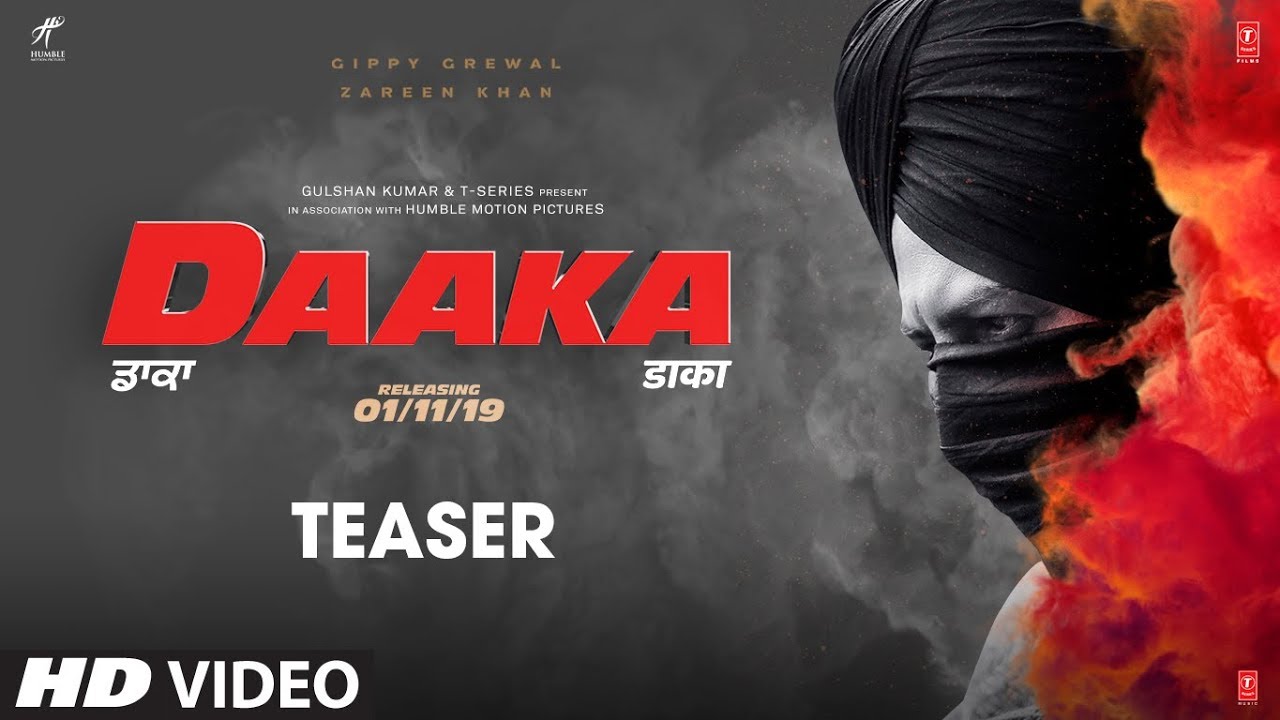 Upcoming Punjabi Movies September 2019
Actor -Gippy Grewal
Actors – Zareen Khan
Director – Baljeet Singh Deo
Producer -Gulshan Kumar, Krishan KumarGippy Grewal, and Ravneet
Daaka Movie Release Date 11 Sept 2019
Upcoming Punjabi Movies October 2019
Starring – Jagjeet Sandhu, Karamjit Anmol, Sawan Rupowali
Director – Kaypee Gill, Livtar Singh
Movie Genre – Comedy & Romantic
Release Date – 18 October 2019


Movie Name – Jinde Meriye
Star Cast – Parmish Verma & Sonam Bajwa
Director – Pankaj Batra
Releasing Date – 25 October 2019
Movie –Tara Mira
Star Cast–Ranjit Bawa, Nazia Hussain, Gurpreet Ghuggi, Sudesh Lehri
Director –Rajiv Singla
Release Date – 11 October 2019
These all are upcoming Punjabi movies that will be released in 2019 years. I knew you are curious to watch these movies I hope you like this information and tell me which movie your going to watch in a theater