SHO Sher Singh is Punjabi language comedy, a drama movie directed by Shakti Rajpoot. Starring Prince Jaswinder Bhalla, Bal Mukand Sharma, Avtar Gill, Sham Thaper, Jennifer Sharma as lead characters. The movie is written by William Rajpoot a The SHO Sher Singh Punjabi Movie will be released on 23 September 2022 only on Chaupal OTT Platform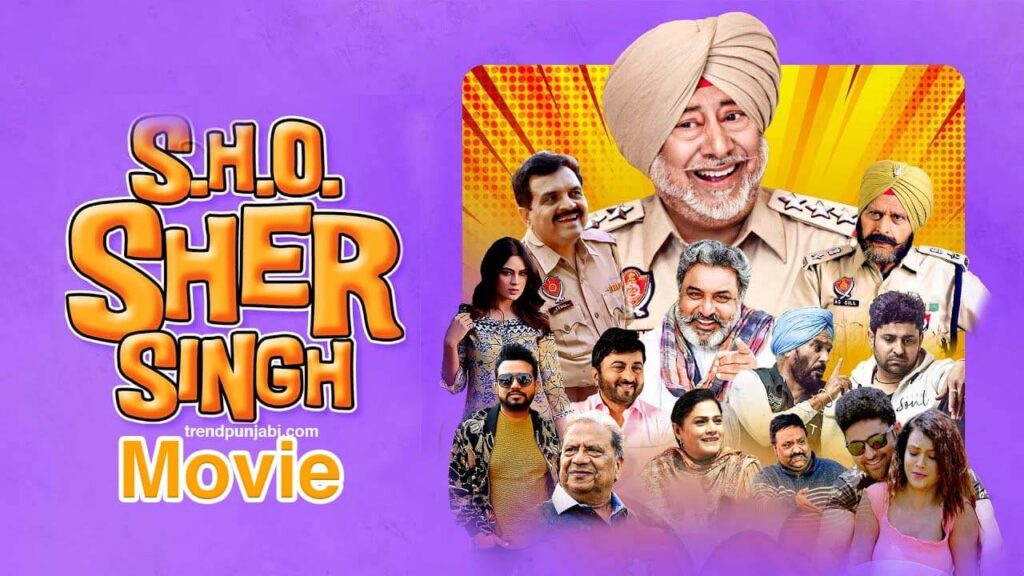 | | |
| --- | --- |
| Movie Name | SHO Sher Singh Movie 2022 |
| Director | Shakti Rajpoot |
| Where to Watch | Chaupal TV |
| Written By | William Rajpoot |
| Dialogues | Vinit Attri & Vishal Singh |
| Genres | Comedy, Drama |
| Release Date | 23 September 2022 |
| Running Time | 1hr 44min (86.4 minutes) |
| IMDb Rating | unavailable |
Trailer
Movie Cast
Jaswinder Bhalla
Bal Mukand Sharma
Avtar Gill, Sham Thaper
Jennifer Sharma
Parkash Gadhu
Satwinder Kaur
Hobby Dhaliwal
Vijay Tandon
Sandeep Patila
Raju Shrestha
Sushma Prashant
Roopi Maan
Review
Sho Sher Singh is finalised and released on the platform Chaupal TV, where you can stream it anytime anywhere. You just need a good internet connection to watch online movies. SHO Sher Singh The Punjabi film began with the main characters of comedian Jaswinder Bhalla and Mukunad Sharma performing police duties. A movie character, Pateela Ji, goes to check his wife's pregnancy test, and Jaswinder Bhalla stops his car for security reasons, where his video gets recorded while he is taking bribe.
While taking a bribe from a man, the video goes viral on social media. When his father-in-law learns about the video, he is embarrassed. He moved to the DIG to report this issue and have Jaswinder Bhalla suspended from his police duty. For a month, Jaswinder Bhalla does go to his dusty home. The story revolves around how he takes a bribe and fulfils the wishes of his wife. And stories play around the bribe story of a policeman.
We hope we have helped you learn more about the recently released movie through our SHO Sher Singh Movie Review. Moh Movie received 2.5 out of 5 stars from Team Trend Punjabi. You can watch this movie if you are a romantic movie lover or a family glued to your seats till the end.