Satinder Sartaaj Travel Diaries: Satinder Sartaaj is considered to be the star of the Punjabi music industry. He has always impressed listeners with the elegance of his soulful voice and uplifting songs. The Sufi phenomenon has captivated audiences throughout the world creating people fall in love with every single thing he does. The Sufi sensation is now offering a surprise to his followers, the Suron ka Sartaaj has announced the release of a brand new album, or perhaps three albums in one.
Satinder Sartaaj In alliance together with Speed Records, has announced the release of 3 albums, Titled ads "Travel Diaries.". In addition, Travel Diaries has 3 albums, namely Musafir, Nazaria, and Rastey and 21 song tracks together. They are scheduled to be released in a single package.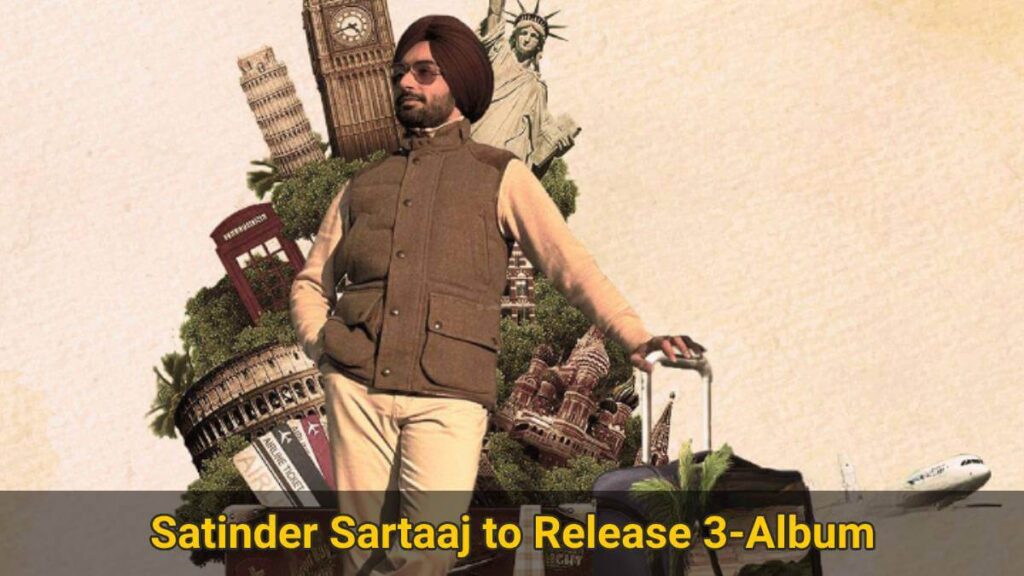 The best thing about the album is that every track on the album was written by Satinder Sartaaj from various corners of the world traveled to and whose stunning travels inspired him to write the songs. These 21 songs will tell stories that are based on his experiences traveling to different countries during his career.
In addition but with the release of Travel Diaries, Satinder Sartaaj also is the only Punjabi artist to capture the entire album using an iPhone around the world. This means that the Travel Diaries is the very first Punjabi album shot using a cellphone, without the need for any other capture equipment. Doesn't this sound incredible?
The lyrics, composition, and singing are all managed by Satinder Sartaaj and the music for Travel Diaries is done by Beat Minister. The poster was shared by Sartaaj stated that TravelDiaries is a sph'raaN dee sirnaaveeN!! A set of 3 Albums:-
Musafir musaaph'ir {The Traveller}
Nazaria nj'riiaa {The Perspective}
Rastey raastee {The Roads}
Have A Look At His Post: