It's been quite a long time since the Farmer protest which is known as Kisan Andolan. As you might hear the news of the Lakhimpur Kheri Incident farmer protest. Popular Lebanese-American webcam model Mia Khalifa shares the story post of Sikh Expo on her Instagram account.
Yes, Mia Khalifa shows again support farmers by her Instagram account. Let us share with you news 4 people were killed and 4 were getting injured in violence in Uttar Pradesh's Lakhimpur Kheri district during a farmers' protest on Sunday. Farmers had gathered to protest against the visit of Uttar Pradesh Deputy Chief Minister Prasad Maurya's visit to Banbirpur. 
Here are 4 people who got killed during Lakhimpur Kheri
Nacattar Singh (60)
Daljeet Singh (35)
Lovepreet Singh (20)
Here is a post shares by Mia Khalifa on her Instagram Story.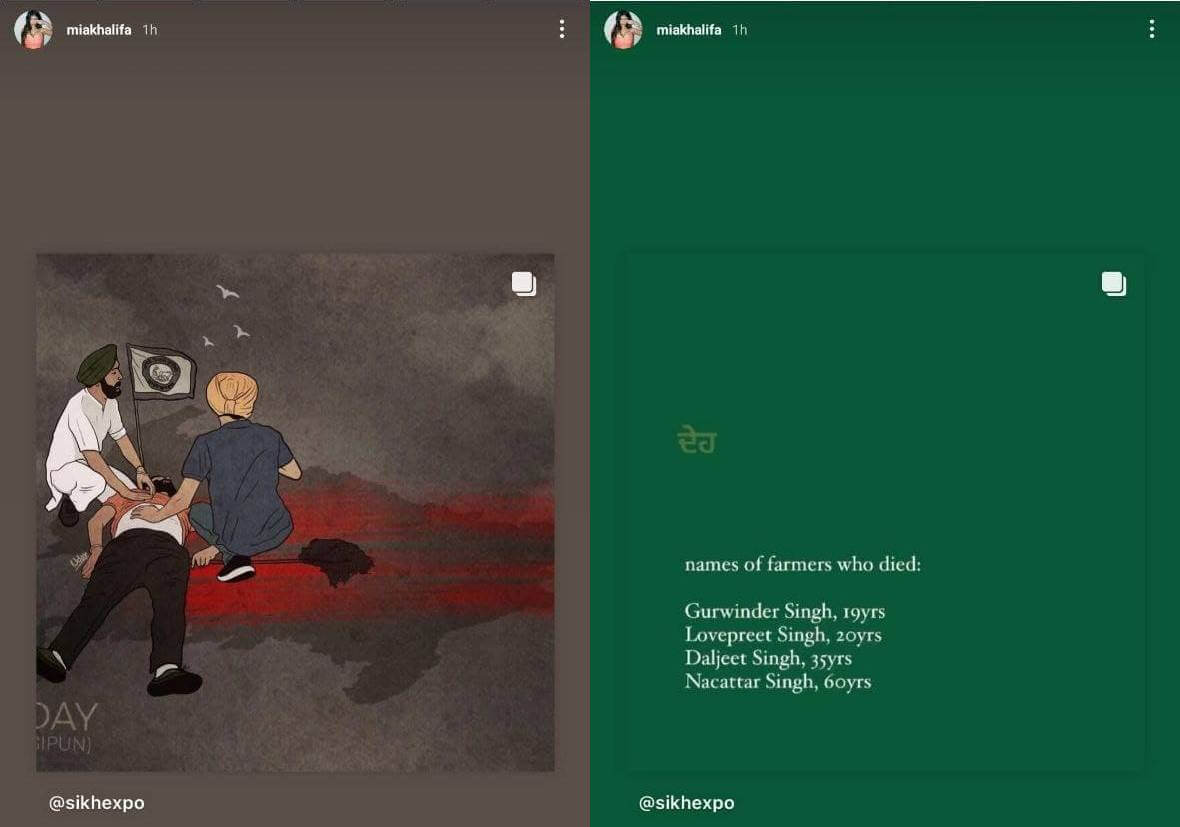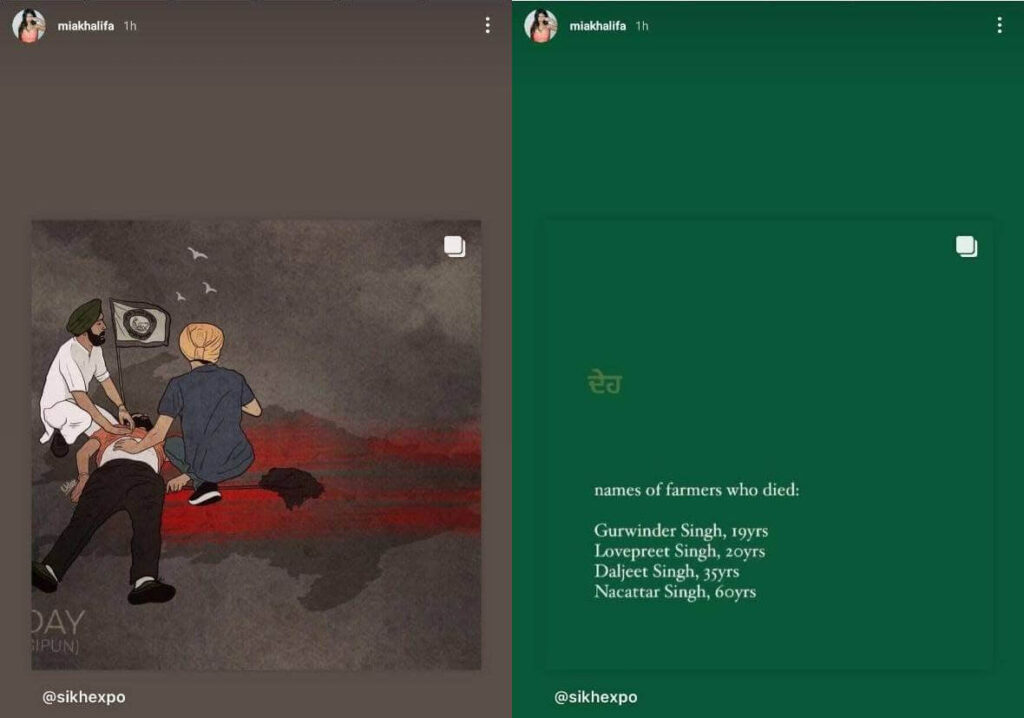 After sharing her post on Instagram account those who support farmers Andolan people really praise her Mia Khalia.
Not only this Even UP Govt will give Rs 45 lakhs & 2 govt job to the families of 4 farmers who died in Lakhimpur Kheri yesterday. The injured will be given Rs 10 lakhs. FIR will be registered based on farmers complaint