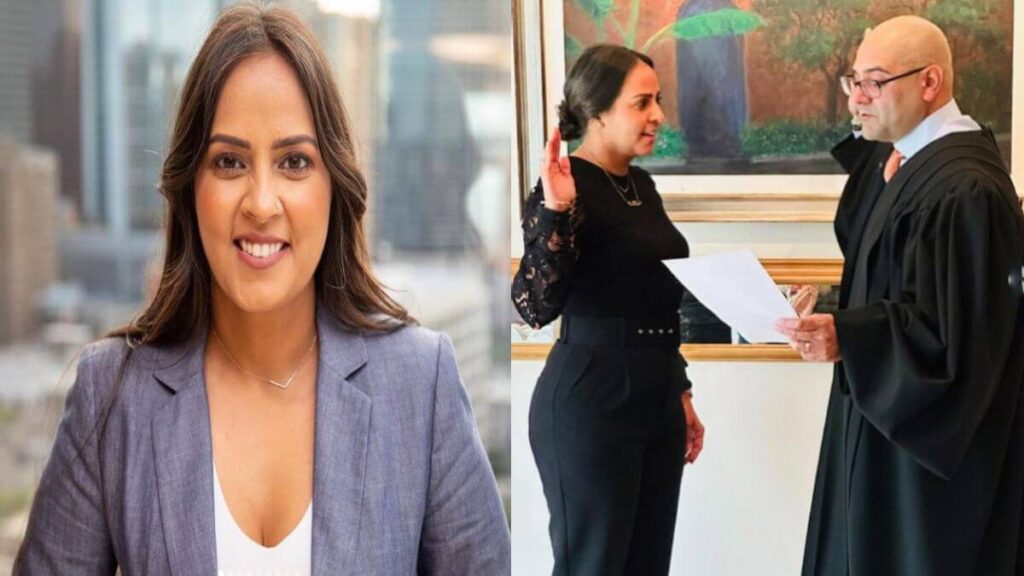 Manpreet Monica Singh, an Indian-American of Indian origin, made history when she was sworn into Harris Country judge. She is the first woman judge in the United States.
She was elected as a Harris County Civil Court at Law No. On Friday, she was appointed as a judge of the Harris County Civil Court at Law No. 4. In a packed courtroom, Ravi Sandill (Indian American Judge) presided over the ceremony.
Manpreet Monica Singh, who lives in Bellaire now with her husband and their two children, was born in Houston and raised in Houston. Her father, an architect had immigrated to the USA in the 1970s following receiving a green card under the Immigration Act of 1965.
Manpreet, a trial lawyer, was involved in many national, state, and local civil rights organizations.
She expressed her happiness during her oath ceremony by saying,
Ravi Sandill, on the other hand, called it a "big moment" for the Sikh community. They also know they can see someone of color, someone different. Manpreet is an ambassador not only for Sikhs but for all women of color," he stated. According to reports, the US has 500,000 Sikhs, with Houston home to 20,000 Sikhs.