Jasneet Kaur Instagram Influencer Has Been Arrested The Kharar police have arrested a young man and a girl in the Honey Trap case. The arrested girl was demanding two crores from a businessman. Although the businessman had given one lakh rupees in cash to the accused, two crore rupees were being required from him repeatedly. In case of non-payment of money, the victim's audio was being made viral on the internet, and threats were made to kill her.
The accused were caught by the Kharar police when the accused came to Kharar to collect the amount after the deal was settled with the businessman of Rs 35 lakh. The police arrested both the youth and the girl by setting a trap. A case has been registered against both under sections 384, 506, and 120B of IPC at Kharar police station.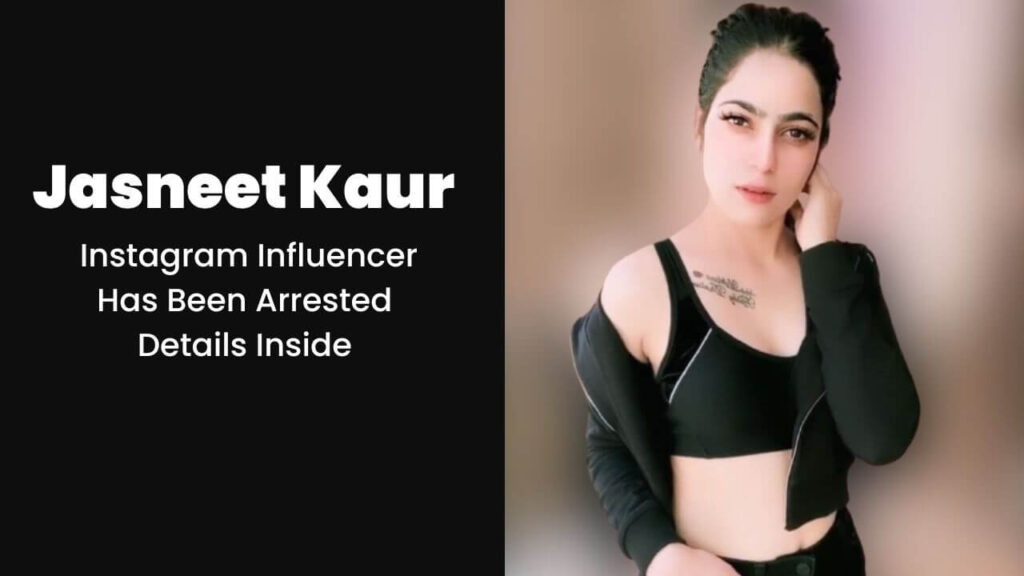 The accused have been identified as Sohanpal alias Ratanveer Singh resident of village Kuragawali police station Rauli district Sirsa (Haryana) and Jasneet alias Rajveer Kaur resident of village Bugra police station Dhuri district Sangrur. These days Jasneet Kaur was living in flat number 1001 Gillco Park Mohali. Both the accused were produced in Kharar court, where they are on police remand for four days.
When I searched the internet, it was found that the girl is a blackmailer.
The complainant Gurbir Singh resident of Pakho Wal Road Lalto Ludhiana said that on July 6, he got a call on his mobile. The girl who called the girl named her Jasneet Kaur and said that she is speaking to her knowledge.
He found the matter suspicious and when he searched the internet under the name Jasneet, videos related to his dispute with Punjabi actor Hobie Dhaliwal appeared on the internet. When he interrogated the experts, it came to know that the said woman blackmails people by trapping them. The complainant said that instead of backing down, he made up his mind to teach her a lesson and started a chat with her.
The woman started sending him via voice chat. On August 19, a call was received from Sahnewal Ludhiana resident of Sarvuttam Singh alias Lucky Sandhu. She said that Rajveer Kaur was talking to her as Jasneet Kaur.
He has his call recording with him, give him two crore rupees, or else he will make it viral on the internet. After some days Lucky Sandhu came to Kharar and took one lakh rupees from him. The complainant kept telling them to reduce the money. 
YouTuber Karan Dutta Vines also made a video on his YouTube channel about this arrest in detail, in which he said that Karan Dutta was also going to fall into this girl's false trap, but Karan acted wisely and distanced himself from it.
made and today the truth of this girl came before the whole world. We also Appreciate this YouTuber for making this video without any fear and informing us all about this matter.
On September 9, Lucky Sandhu met her at Aroma Cafe Sector-22 Chandigarh. Sohanpal alias Ratanveer was also with him. The matter was decided for Rs 35 lakh. It was also decided by them that if he did not give the money according to the deal, then he would be killed. On getting the money, Rajveer Kaur will give him an affidavit in his favor in return. When the said people came to Kharar to collect Rs 35 lakh, the police arrested them by trapping them.