Recently a video going on viral of singer Inderjit Nikku. Where in the video Inderjit Nikku can be seen expressing the pain of not getting work as a saint at Bageshwar Dham, Uttarakhand.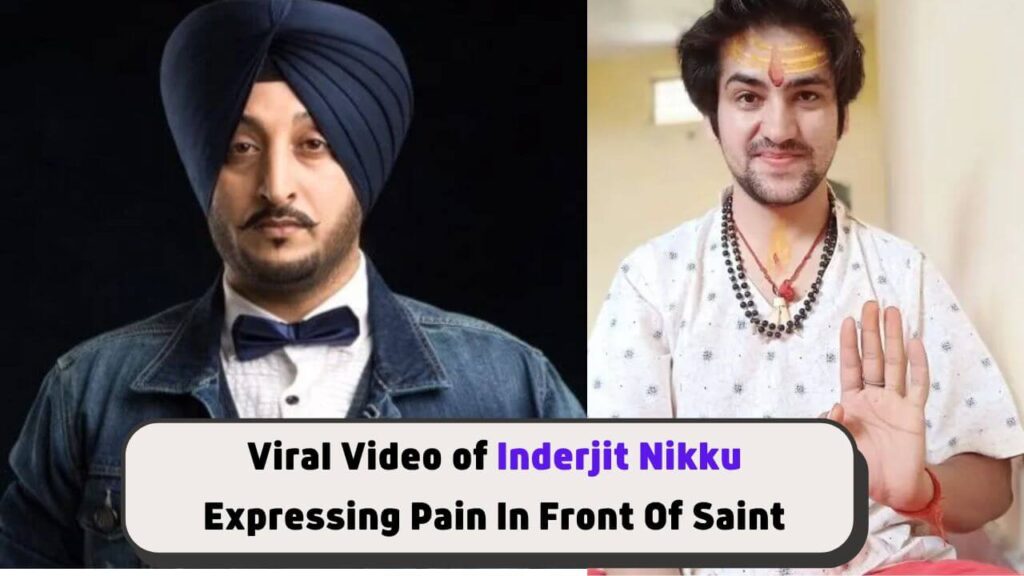 It can be seen in the video that Inderjit takes Nikku's 3 problems to Nikku Baba. The first is the difficulty Regarding their health, which is not good, and stress. The second difficulty is scarcity Further work of money and debt is not successful. The third and last is difficult
singing program.
You might don't know Inderjit Nikku 90 to 2000 time period was a popular superstar and Given to the Punjabi music industry like – Assi Bande VI Dase han, Pagg and many more popular songs.
On these difficulties, Saint tells to Inderjit Nikku that the bond is over and the stage
became Work will go faster and you will be able to sing well, this is a blessing.
After this, Baba Inderjit asks Nikku to recite the song. Meanwhile, Inderjit Nikku became emotional. And starts crying. Then Baba says that from today you have to become Jai-Jai.
After this video viral on social media platforms. Some people started abusing Inderjit Nikku and Some of them supported Nikku with the slogan We are with you.
Even Punjabi Singer Diljit Dosanjh started supporting him. Diljit uploads a story on his Instagram account while writing Many people have started learning from you to wear a turban and I am one of them. Even Diljit comes to support to request songs in his upcoming movie.
What do you think about the viral video of Inderjit Nikku Expressing Pain In Front Of Saint Let us know in the comment box.