Punjabi comedy actor Binnu Dhillon has worked in plenty of Punjabi movies, where he performed in his best way you can say that. We all have watched the best Punjabi comedy movies of Binnu Dhillon and loved it a lot.
Binnu started his career as a Bhangra artiste and got an opportunity to perform at the India Festival in Germany and the UK before entering the acting arena. He wanted to enhance an actor as this was his initial plan, so he performed his acting debut in the television series Parachaven, where he was introduced by writer-director Gurbir Singh Grewal in 1998.
Here you will get to know about the best Binnu Dhillon comedy movies which you want to watch it your free time or with family. So let get started with a complete list of movies.
Binnu Dhillon Comedy Movies Unlimted Laughter
There are plenty of movies in which Binnu has worked in Punjabi films and entertain through his talent comedy. The best Punjabi comedy movies of Binnu Dhillon are mentioned below.
1 Carry On Jatta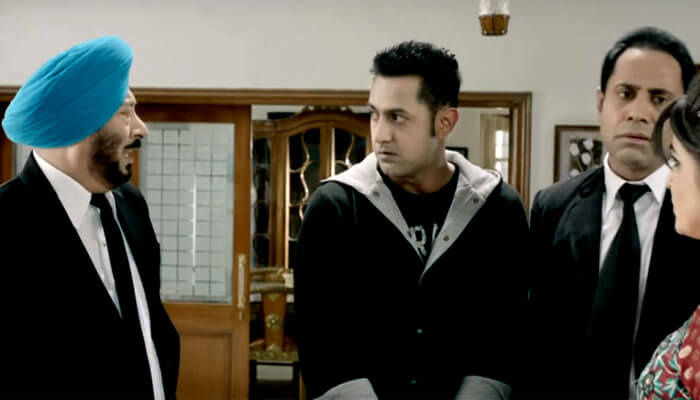 This is the best Punjabi comedy movie in Punjabi cinema, which I really enjoyed it. If you haven't watched this movie then I would recommend you to watch this movie first. Where Gippy Grewal, Gurpreet Ghuggi, Karamjit Anmol, Jaswinder Bhalla, and Binnu Dhillon was in the lead of Carry On Jatta Punjabi movie.
In the meantime Punjabi singer-actor Gippy Grewal has announced Carry on Jatta 3 will be released next year means Triple comedy we'll get to watch in the 2021 year.
2. Mr and Mrs 420
In today's era, it doesn't matter which gender role you are playing in the movie. Whether it's Male or Female. It does matter is how you are going to showcase your talent to the audience. The same thing happens in mr and mrs 420 Punjabi movie. Binnu Dhillon comedian had played a female character role in the movie. The Character's name was Neeru.
I really like the dialogue "Mai Nahi bachdi hun Mai Dub Gai han" and Meri Buggi Mere Ishq tere dil waste vaji Buggi. I enjoyed these dialogues in Mr and Mrs 420 Especially the Binnu Dhillon role. Binnu Dhillon comedy movie
3. Vadhayiyaan Ji Vadhayiyaan
The film's star cast includes Beenu Dhillon, Gurpreet Ghuggi, Jaswinder Bhalla, BN Sharma, Karamjit Anmol, and Kavita Kaushik. The story and screenplay of the film is written by Vaibhav Suman and Shreya Srivastava and the dialogues are written by Rakesh Dhawan.
The team was in the city to advance the film. A versatile and trained actor who is the producer of the film, Binu Dhillon along with other producers Ashok Bhalla, Amit Bhalla, and Atul Bhalla and other senior actors, Gurpreet Ghuggi and Jaswinder Bhalla and director Srideep Kang talked to the media. Shared a few things about the occasion and the film.
4. Jhalle
The movie is regarding two characters who are psychologically unstable and play the role of luck falling for each other. The girl is from a wonderful family with a tragic history and the man is a psychopathic subject who runs away from the ability to meet her lover to find out that she now has a 16-year-old son. The man has 2 dear friends who are thick and thin standing with him. Whether or not these two invalid characters eventually meet.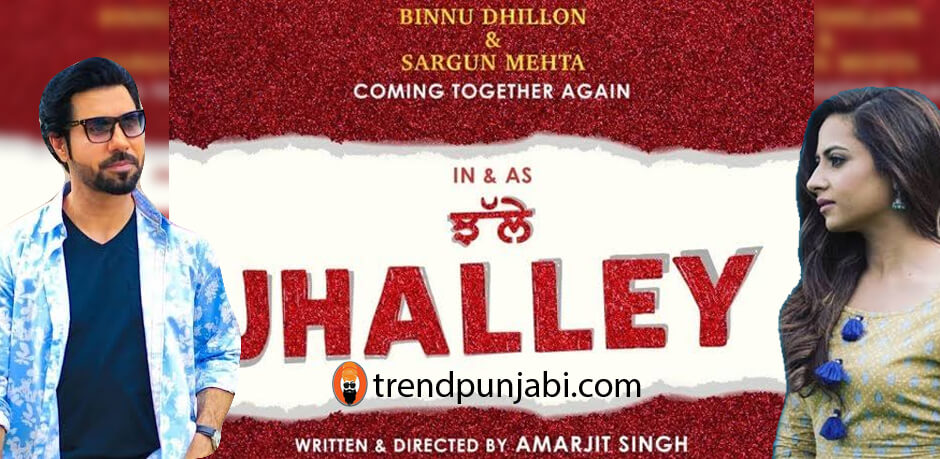 5. Kala Shah Kala
This is one of the best of Binnu Dhillon comedy movies. I have watched this movie many times did you also. If you haven't watched it then I would recommend you first. The movie story is all about a black person who loves in a white girl but in the Sagun Mehta didn't like black color. She like white face color. Where The white color man Jordan Sandhu played Jodan Sandhu.
Although the first half of the film revolves around the chains she has to face to get married, after a while it turns into securing her love. A brainwashed girl found the unnaturally black (black defining color) man attractive looking and played all the tricks to get rid of him. After all, she pretends to be and scares discrimination outside of Lovely. In all seriousness, it's a joke to make sure every scene makes the audience laugh.
These are 5 Binnu Dhillon comedy movies that you will definitely love. If you want to add your favorite movie to this list then comment on the movie name in the box.