There are many Pollywood movies or Punjabi Films that have been made last decades. However, there are 7 best Pollywood Movies that you must watch in recent years. If you haven't watched these movies yet then I would definitely recommend you to watch online Pollywood Movies.
We all love to watch Punjabi movies in our free but the problem comes to arise when. We don't which one is best Pollywood Punjabi movies we can watch with our friends and family members. I know there many who have the interest to watch comedy and some of you like action movies.
If we talk about the Punjabi songs then all over India. Who can understand the Punjabi language or? Who just feel the Punjabi music that person knows why Punjabi songs are too popular. Even now the Bollywood industry is using in movies Punjabi songs. Because they know People love to listen to Punjabi songs or Punjabi music. Pollywood Cinema has made extraordinary movies which you can't stop yourself to watch movies. Also Read – Best Punjabi Action Movies
Best Pollywood Movies
1. Jatt & Juliet 2012
Are you a big fan of Diljit Dosanjh or Neeru Bajwa then this movie is made for you only because this was first the movie. Both the superstar which earned a lot of fame in Jatt & Juliet Punjabi or Pollywood Movie. This movie was directed by Anurag Singh. The story is all about a modernized-day Punjabi daughter in Canada. Who matches a prankster who gets into a tiff whenever they meet.
2 Carry On Jatta 2012
In the same year which Diljit had released his movie, Punjabi Singer, Actor Gippy Gippy Grewal had also released his Carry On Jatta Punjabi movie. Where The Punjabi leading Star Karmajit Anmol, Gurpreet Ghuugi, Jaswinder Bhalla, and Binnu Dhillon were in the lead of this Carry on Jatta Pollywood Movie. This movie packed with Drama, Action, Comedy, and everything which a movie needs it to showcase in the movie.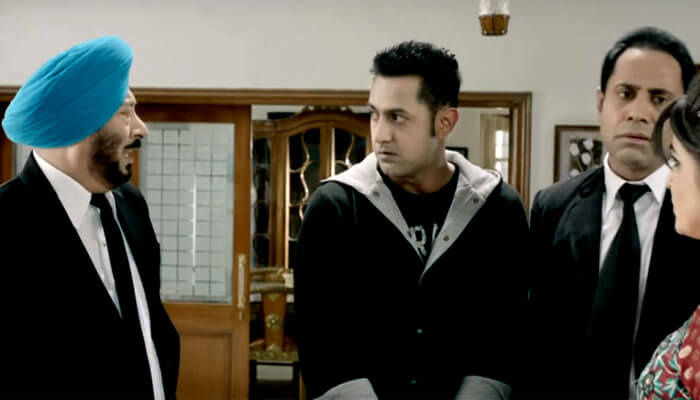 In 2020 Gippy Grewal has announced the Carry on Jatta 3 movie where you will again unlimited laughter. I hope you like this announcement. Let me know what do you think about this movie.
3. Jihne Mera Dil Luteya (2011)
Now it's time to watch the Popular superstar watch in together in the best Pollywood Movies or Film. Yes, you're right both the Punjabi superstar had worked together in a Pollywood Film. The movie you might all know is Jihne Mere Dil Luteya. The movie story is all about 2 Punjabi boys who love to a Girl but they were unable to tell her the feeling which they had in the heart.
At the end of the movie both the Punjabi superstar, Gippy and Diljit Shared the feeling which they both to her. However, Gippy and Diljit earlier decided that If she wanted to choose form both of us then it's her choice nobody will heart to her. Punjabi Comedy Movies
4. Yaar Anmulle (2011)
If you are a student or working person then I would highly recommend you to watch this movie first. Because Yaar Annmule movie contains Drama, Action, and Comedy. This is totally fair in friendship however this Pollywood Movie drama movie is regarding the story of three friends who read together in a university and stay collectively in the hostel of the same university. Despite this, their love tales fall out of position and get complicated.
5. Angrej (2015)
A film that deserved Sargun Mehta to the Punjabi cinema and gave her a family name is on the fifth spot in this list. Aside from Sargun, the show also starred Amrinder Gill and Aditi Sharma in essential roles. This Simerjit Singh movie was released on 31st July 2015 and the films of Angrej performed housefull from day one. The record collection of 'Angrej' was just above 30 crores.
Passing by this record, one can clearly recognize that out of the top 3 Punjabi actors Gippy Grewal, Diljit Dosanjh, and Amrinder Gill, Gippy has a list with 2 highest grossers. Surely, the man is in demand, both with the public and the trade.
These are 5 Best Pollywood Punjabi Movies which you will definitely with everyone. Either you are child, Student, Working women or any job you are doing in your life. You must Watch these Best Pollywood movies in your life.
If you want to add your movie in this list then let us know in the comment box We'll definitely add your favorite Punjabi movie in this list.