Punjabi Singer and Music Producer has given many super-duper hit songs and last night there 16 July 2020 16 October 2020 in his family a new boy baby born Adabb Bachan. B Praak has shared official images of his son with her wife. But there are some images as well. Which he didn't share on his social media platform.
We got official images of his son Adabb which you can look at and see his newborn baby. Now 3 month has been completed now Meera Bachan and B Praak shared Frist official images.
Must Read – Hari Singh Nalwa coming in web series or movie
Wearing a cute blue bodysuit, Adabb is seen sitting on top of a small couch posing for the camera and one can clearly see that cute dimple on his left cheek.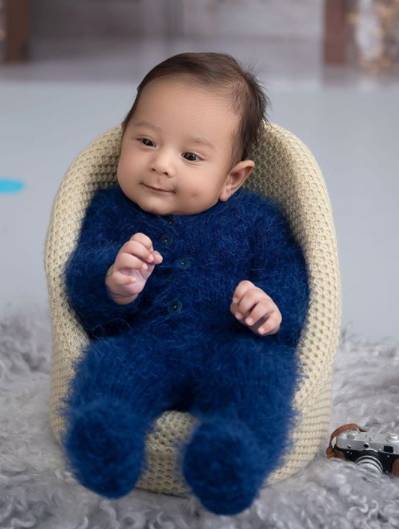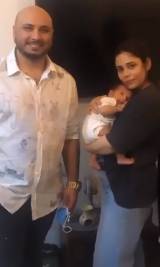 When he shared theses images on his instagram account his mentioned I Got The Best Ones♥️😍🤗Pure Blessings.