As new Punjabi movie announced Terian Mohabbtaan Ne Maar Sutteya for release in 2021. The lead actor of film Lakhwinder Kandola, known as  Rabbi Kandola, will be seen playing the lead role with the same name. The movie official just share the movie poster on Social media platform.
The Punjabi movie is written and directed by Inder Sohi and produced by Manjit Singh and Gurpreet Singh. The music of the movie will be performed by Kanwar Warach. It will be released under the banner of Terian Mohabbtaan Ne Maar Sutteya, Ni Ind Indo Musical Company, and Sirat Productions.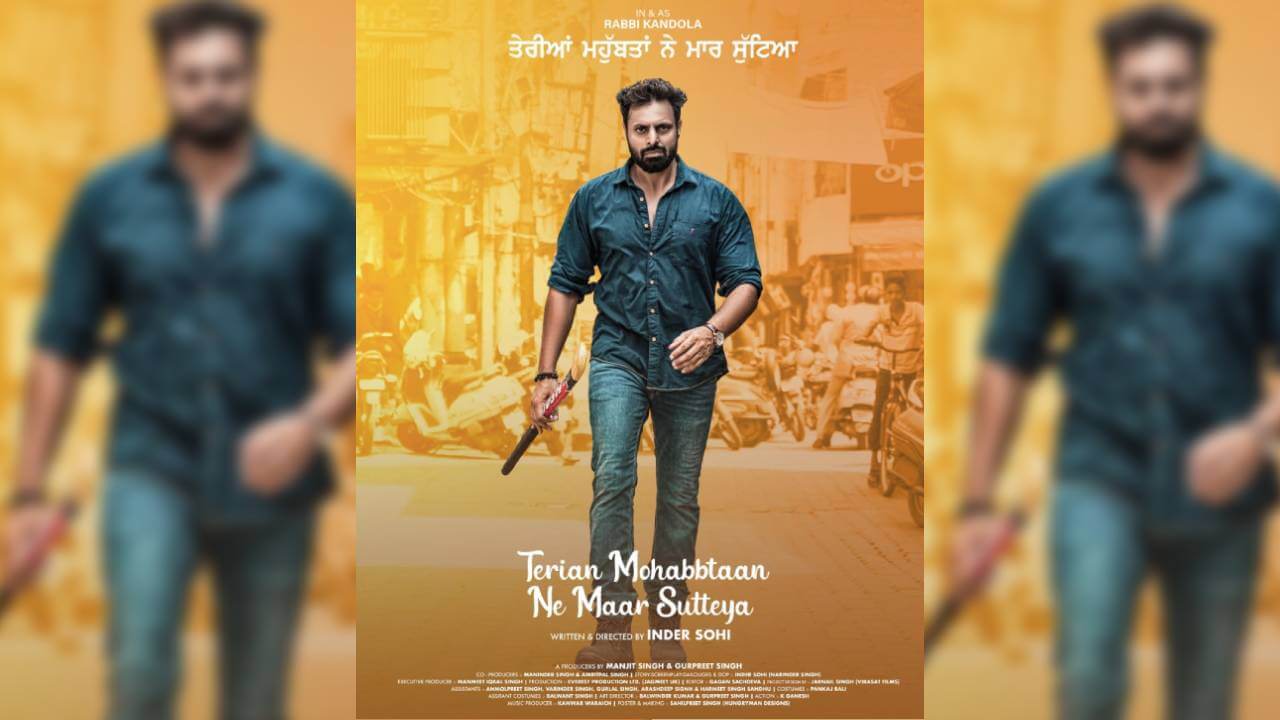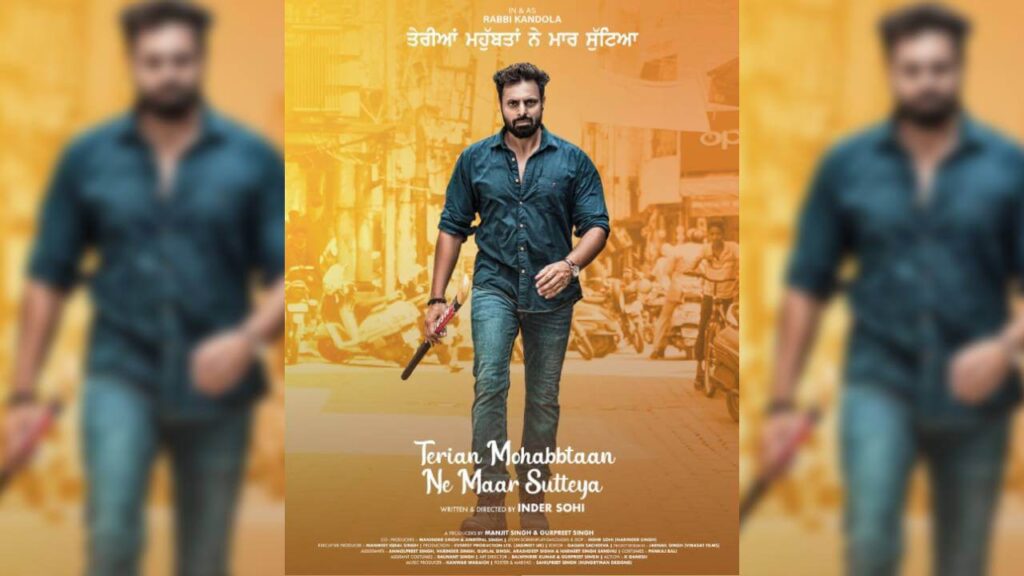 Must Read – Ramzaan Ishq Diyaan New Punjabi Movie Announced, Jay Malhotra & Jassi Kaur To Lead
Movie Cast
Movie Name – Terian Mohabbtaan Ne Maar Sutteya
Producer – Manjit Singh and Gurpreet Singh
Executive Producer – Manmeet Iqbal Singh
Production – Everest Production LTD Jagmeet UK
Editor – Gagan Sachdeva
Project Design – Jarnail Singh (Virsat Films)
Assitant – Anmolpreet Singh, Gurlal Singh, Arshdeep Singh, and Harmeet Singh Sandhu
Costumes – Pankaj Bali
Assistant Costumes – Balwant Singh
Art Director – Balwinder Kumar and Gurpreet Singh
Action – K Ganesh
Music Producer – Kanwar Waraich
Poster Shailpreet Singh (Hungryman Design)
As of now, the team has not given any additional information about the leading female and supporting cast. Speaking about the genre, it appears to be a romantic and action film. The poster gives an angry hero in a market space, ready for some action.