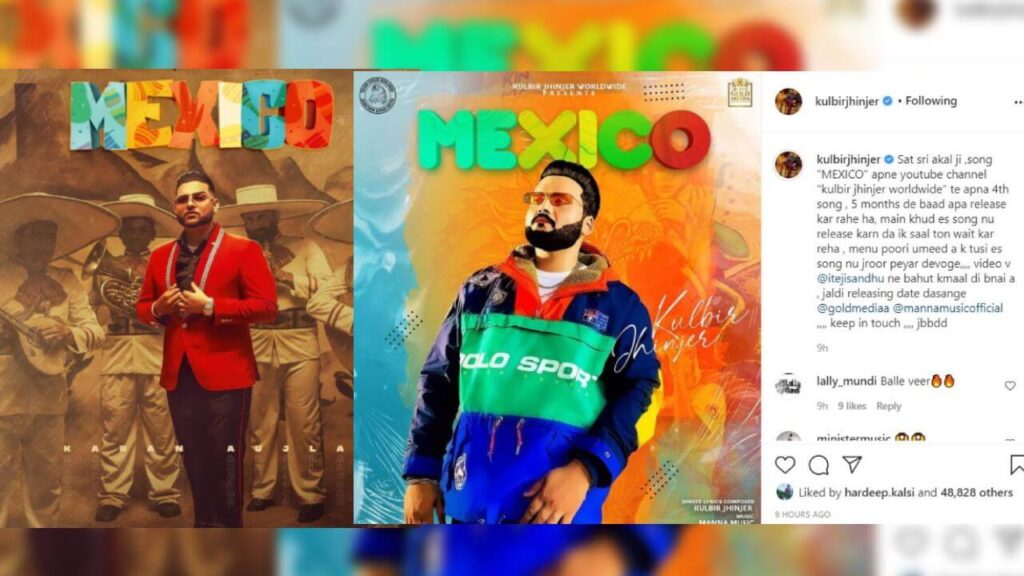 Punjabi singer Kulbir Jhinjer will soon be in front of the audience with his new song 'Mexico'. He has shared a poster of his new song 'Mexico' with the audience. After which controversy has arisen over the copying of this song on social media. Because some time ago, Karan Aujla had also released the same song Mexico. This is why this controversy is going on social media platforms.
As a result, singer Kulbir Jhinger has posted a video screen recording of his phone. The song was composed last year. Explaining the truth of the song, the singer wrote in the caption – Why did you make a point, listen to the whole song and check it, the rest is a copy, note the date. The master of Mexico came to my email. Must Read – Rubina Dilaik has a Chandigarh Connection- Read Fascinating Story.
Last year on 9/11/20. Like Karan Aujla's younger brother, I have known him since the days of Struggle, Oh, don't make such a fuss, enjoy the song, no one has copied, the idea is CLASH "Just Done, Love You" This post has been viewed by over one lakh people. Fans are also commenting and wishing us all the best.
The lyrics of this upcoming song were written by Kulbir Jhinjer himself and the music will be by Manna Sangeet. Soon the entire song will be in the audience court. Kulbir Jhinjer is one of the famous singers of the Punjabi music world. He has given many hit songs to the Punjabi music industry.
What do you think on this topic let us know your views on comment box.