Many Punjabi people have started their YouTube Channel. But they aren't able to grow their Channels as much which other YouTubers have grown. Numerous successful YouTube channels have shown that YouTube is not only fun but can also be a glorious career opportunity. The list of best Punjabi Youtube channel names.
Nowadays YouTube is now a perfect place for content creators to showcase their expertise and in return, they earn revenue and become famous.
The platform has given the nation excellent content creators. Many of these content creators are also Punjabi. Do you know which Punjabi YouTube just has better and more subscribers based? By looking at Trend Punjabi has made a list of 21 best Punjabi YouTube channel names t for all of us. 
Top 21 Best Punjabi YouTube Channel Names
Manpreet Toor (1.24M Subscribers)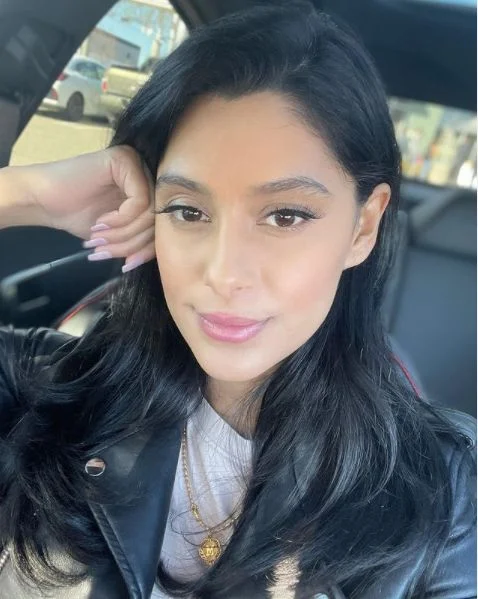 If you are a Punjabi then there is no chance that loves to watch the Bhangra or dance videos? You Might have seen the Manpreet Toor Dance video on YouTube. Toor is an expert in various dance forms. The beauty of the heart is evident from the fact that she is one of the most popular Punjabi YouTuber.
Whenever she comes on the floor, it is a gift to watch her perform. Manpreet Toor also runs online sessions for seeking dancers. When you are an expert at something and you support people with it, there is nothing better.
The Modern Singhs (1.21M Subscribers)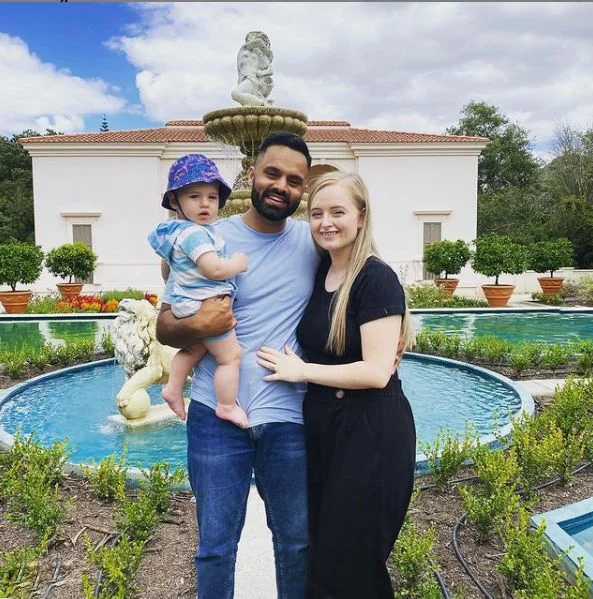 In our Top Punjabi YouTubers channel names list second of the most subscribed YouTube channel The Morden Singhs. This is a channel where you can watch content related to family. The main content creator of this channel is Abbey Singh and Money Singh and their son Noah also appears in most of the videos.
Jaspreet Singh (1.06M Subscribers)
Jaspreet Singh is a stand-up comedian with 1 million subscribers based on YouTube Channel. With over one million subscribers is recognized as a big popular comedian. You never underestimate an engineer-comic, already that man has lived a life full of jokes to build his career. This talented artist from Amritsar has taken his art to the international level and you can't name a place where he hasn't found a trend.
Jus Reign (973k Subscribers)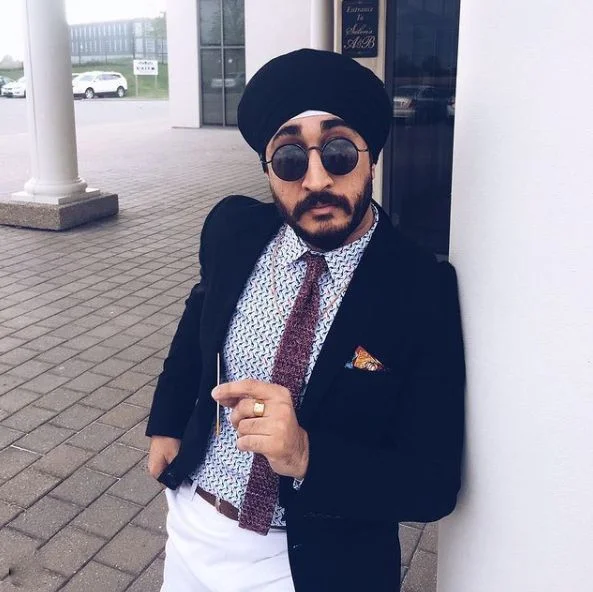 It has been 2 years since the Jus Regin newest uploaded a video on YouTube. But we don't let him neglect that we forever love him. Reign videos are a dose of happiness. One of his videos "In Defense of T-Series" went viral during the T-Series vs PDP customer clash. His fans want him back as soon as possible. Must Read –Jus Reign Coming Back With a New Comedy Series
Harshdeep Ahuja (875k Subscribers)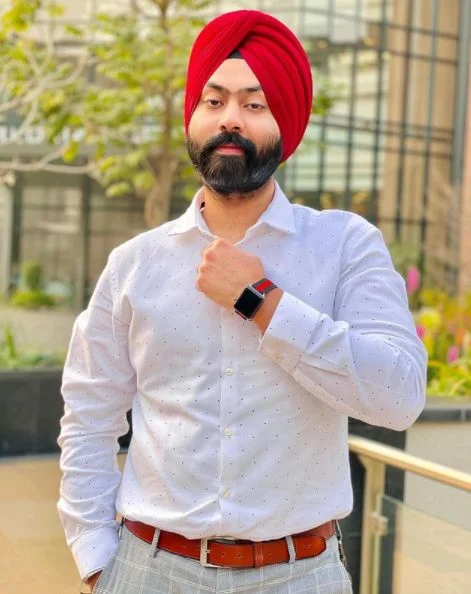 Harshdeep Ahuja is another Punjabi man who makes Punjabi comedy videos, making everyone laugh. Harshdeep makes videos with different characters and is special. What's special about making videos with different characters? He plays all the characters in his video himself. He has a father, mother, child, everything in his video.
Bir Ramgarhia (759k Subscribers)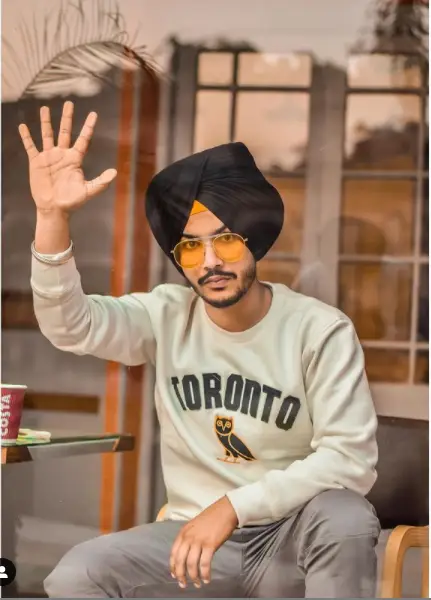 Bir Ramgarhia has started his career as a vlogger and Influencer in 2013. He has majorly uploaded his content on Facebook and Instagram. After few years when he gains followers on his Instagram account. He decided to make his YouTube Channel as well. In his YouTube Channel, he uploads a video on Unboxing, Vlogging, Travel, and many more topics.
Aman Aujla (732k Subscribers)
Aman Aujla the first Punjabi YouTuber is popularly known for Punjabi Roasting with Punjabi Singers. He also uploads various vlogs on his channel. It is very extraordinary to see his personality. His "Phone Roast Video" which he creates made his content extraordinary and fights between Punjabi celebrities have gone viral on social media and should come to his channel. His motivational video also came on Josh Talk Punjabi YouTube Channel.
Punjabi Vlogger (575k Subscribers)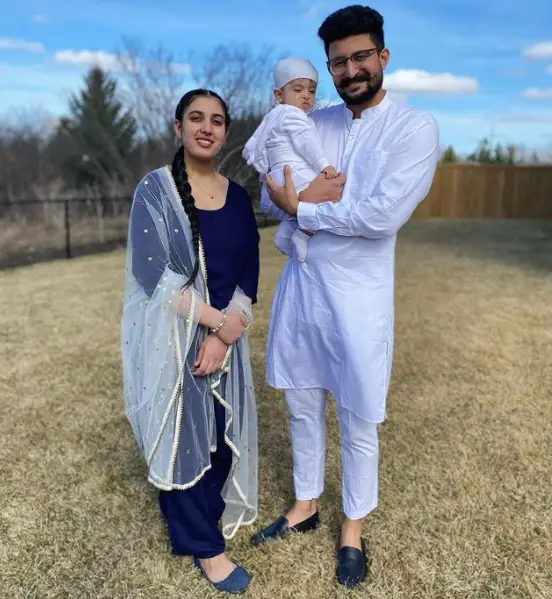 As the name tells, Punjabi Vlogger is channel on YouTube. He tries to make people aware of what life in Canada is like for Indians and especially Punjabis. His videos are a must for her beloved little family.
Many people wants to know the real name of Punjabi Vlogger his real name is Maninder Singh.
Santwinder Singh Waraich (423K Subscribers)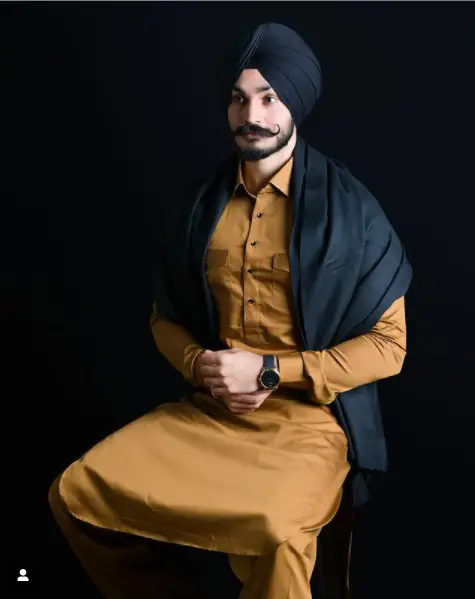 Santwinder Singh Waraich is a Sikh fashion model, with over 4 lakh subscriber-based YouTube channels. He mostly uploads videos related to fashion trending, turbanator, and Gym related. If you also want to know some tips and tricks for Fashion related go checkout his content.
Being Sardar (408k Subscribers)
While most Punjabi YouTubers are creating general comic content for their viewers, "Being Sardar" tries to make something different. In enhancement to making entertaining videos, he makes cover videos of many Punjabi songs with his friends. The characters, the acting, the humor, the style, the man got everything it takes to become a star.
Parvinder Singh (386K Subscribers)
Parvinder Singh another Punjabi Standup Comedian with over 3.5 lakh subscribers on YouTube. He is being famous for his Video Maine Karna Hai Ye this video crossed more than 8 million views on his YouTube Channel. Even Parvinder Singh came in TV shows as well. If you haven't watched his videos yet now I must say go and check out his videos.
Harshdeep Singh (342k Subscribers)
Harsheep Singh young rising Punjabi YouTuber with over 3 lakh subscribers on YouTube, this Punjabi YouTube boy has gained a lot in a short period. He also makes funny videos on Punjabi singers. His PUBG and free-fire videos of various Punjabi celebrities' special content. Top Punjabi Singers
Davis Dosanjh (170k Subscribers)
Davis Dosanjh may not be the top Punjabi YouTuber on this list, but he is no less talented in any niche. His content is mainly centered on "roasting", a kind of entertainment in which a special thing is subject to humor.
But Davis's art is not just making jokes, in the shadow of light jokes and the creator makes huge social points. It is good to see when an elder makes a great point for the well-being of society and Davis is an example of this.
Rimple Rimps (108k Subscribers)
Another Punjabi YouTuber who is being famous for his Roasting videos his name is Rimple Rimps. He has also appear in a Punjabi song name Birthday with Sharry Mann. His roast videos are completely remarkable, if you see his YouTube Video thumbnail you click on it, there is no other option to pause his videos and watch another creator's videos.
Manpreet Singh (84.7K Subscribers)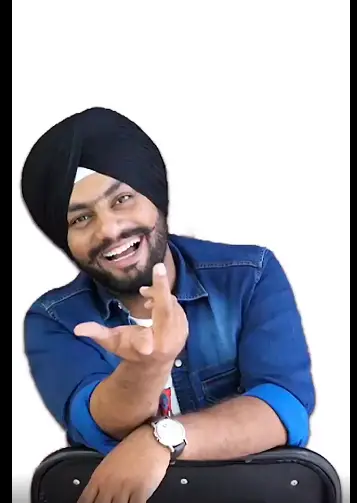 Another Punjabi Standup Comedian Manpreet Singh with over 84 Thousand subscribers on YouTube. He is being famous for his Video First Salary & Vaishno Devi Trip and Canada, Aloo Pranthe, Sarkari School De Siyape video crossed more than 1.8 million views on his YouTube Channel. If you haven't watched his videos yet now I must say go and check out his videos.
Jaigo Gill (82K Subscribers)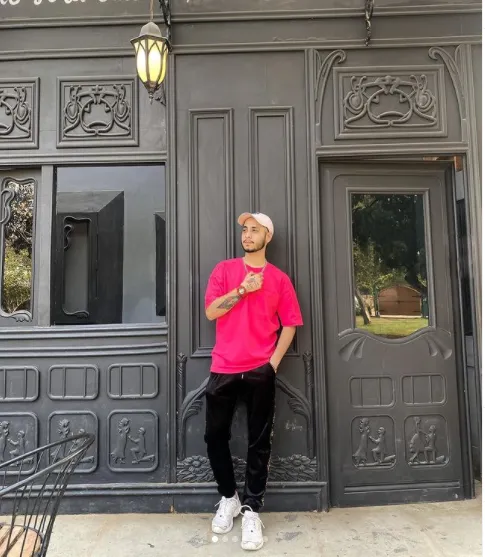 Jaigo Gill a Delhiite boy who is being famous for his comedy videos. He uploads videos on each topics which you can't assume it like songs, gaming, vlogs, challenges, BAKCHODI and many more types of videos. He majorly uploads his video in reels section. If you heard his name first time then go and checkout his content.
Katapa TV (71.9k Subscribers)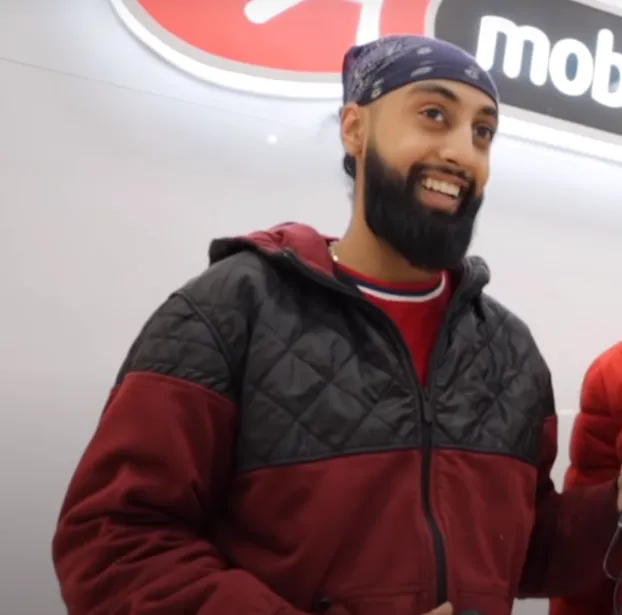 Katapa TV is a different world from other YouTubers. Once you begin viewing his videos, no one comes back. He majorly uploads weird drills on his channel. But don't underestimate Katapa TV, videos are not like the rules of children's rules. You will watch his video and you will be satisfied with laughter that the man is a complete entertainer.
Simranjeet Patwalia (70k Subscribers)
A Punjabi boy who being famous insanely. He is sure to melt your hearts. Simranjit Patwalia is a Canadian-based YouTuber who uses Punjabi slogans. His carpool is a vision to behold with Punjabi celebrities. His carpool karaoke with Karan Aujla and Parma music, in particular, went viral.
Sangtar Singh (55.9k Subscribers)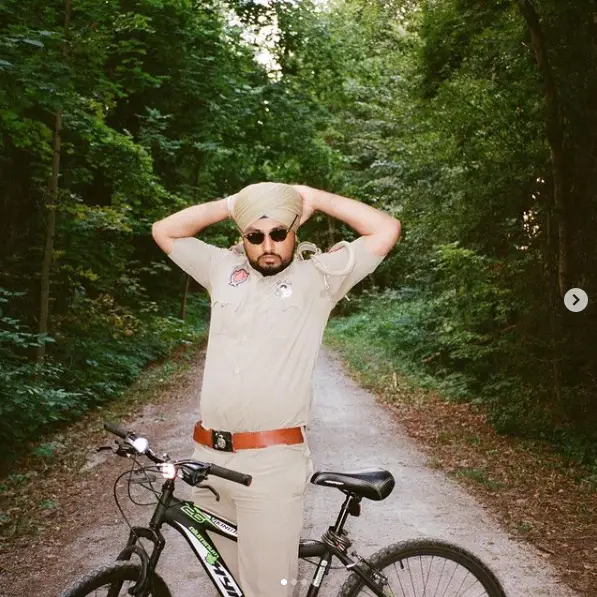 Are you watching Sangtar Singh videos then you are missing really a lot of content. You can't stop enjoying this man's art. As well as making fun videos you will never see, his videos are a very clever satire on various social evils like a topic and others. Many of his videos have gone viral on Punjabi songs, brown parents.
Geet Nation (53k Subscribers)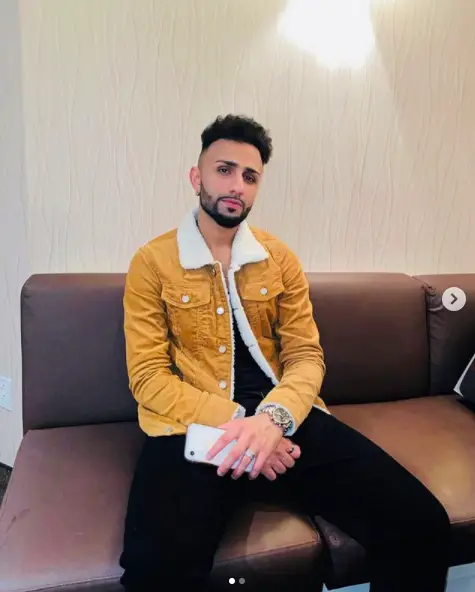 Nowadays if you see a person who starting his YouTube Channel then the most common topic is song review category. YouTube Channel Geet Nation also comes in song review category but his song review style is different from as compare to other YouTubers. Even his channel also appears in Sidhu Moose Wala song "Tibbeyan Da Putt".
DeeJay Dhillxn is the main creator of his channel but his friends are also part of Geet Nation Channel. Mostly Deejay uploads videos related to new Punjabi songs, Popular songs, Punjabi Wedding Songs, various Punjabi celebrities and much more topics.
Sardar's Take (29.9k Subscribers)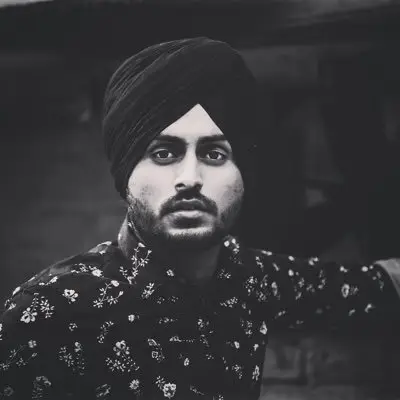 We all love to listen to new Punjabi songs But there is a channel on YouTube which name is Sardar Take's. Where he majorly uploads videos related to Punjabi songs. In his channel he describes to songs lover why this song has gone viral or what are plus and minus point of a song. If you are song lover go and checkout his content.
Well it's not possible for us to show all Punjabi YouTubers in this list. While there is no doubt that Punjab is a center of honest and hardworking talent, we have tried to identify 20 of them. If you thing we missed in any creator to add in best Punjabi youtube channel names then comment fast.