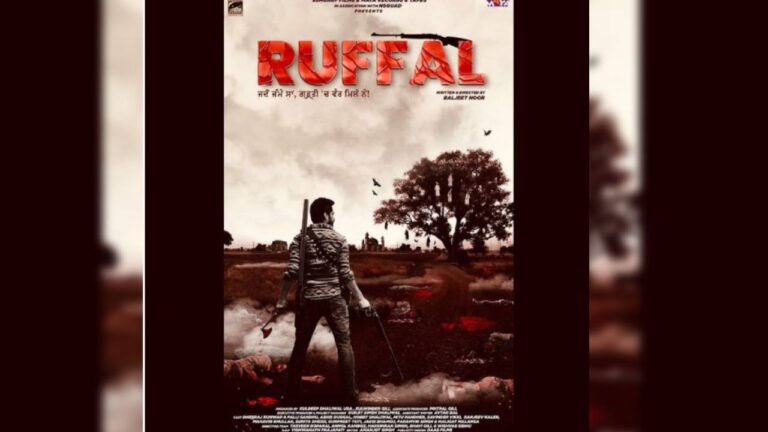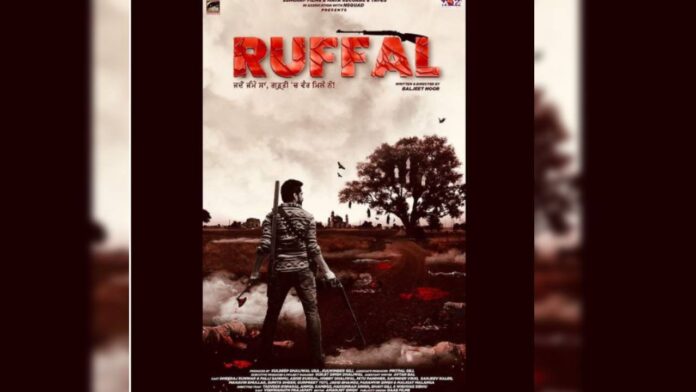 Here is a new Punjabi movie that is announced every day. Now, the second film that has just been announced is titled 'Ruffal'. A new Punjabi movie announced by Dheeraj Kumar on his social media account. The film is written and directed by Baljeet Noor and stars Dheeraj Kumar, Pali Sandhu, Ashish Duggal, Hobby Dhaliwal, Neetu Pandher, Savinder Vicky, Jeet Bhangu, Jaggi Bhangu, Sanjeev Kaler, Mahavir Bhullar, Sunita Dheer, Gurpreet Singh,Paramvir Singh and Malkit Malanga. The film will be produced by Kuldeep Dhaliwal USA and Kulwinder Gill.
Well, this isn't confirmed yet when the movie maker is going release the Ruffal Punjabi movie. But while Dheeraj sharing the movie poster he worte "jadon jamme san, gudti ch vair miley ne''.
If we talk about the movie poster which is announced by lead actor of Ruffal movie, then it seems that a action movie. Dheeraj Kumar holding in hands weapons which shows this will be action and thriller movie.
Check out the movie poster below
Ruffal Movie Cast
Directed by – Baljeet Noor
SSMURRF FILMS AND MAYA RECORDS & TAPES PRESENTS
MOVIE Name – RUFFAL(ਰਫ਼ਲ)
Written & Directed By : Baljeet Noor
Producer: kuldeep Dhaliwal USA, Kulwinder Gill
Associate Producer: Pritpal Gill
Executive Producer & Project Manneger: Gurjit Singh Dhaliwal
Cast: Dheeraj Kumar , Pali Sandhu , Asish Duggal, Hobby Dhaliwal , Neetu Pandher , Savinder vicky ,Jeet Bhangu, jaggi Bhangu , Sanjeev Kaler , Mahavir Bhullar, Sunita Dhir, Gurpreet Toti, Paramvir Singh , Malkit Malanga
Direction Team : Tasvir Boparai k , Anmol kamboz , Harsimran ,Bhavi Gill , wishwash sidhu
Assistent Writter: Avtar Ball
Dop. Vishwanath prajapati
Editor : Amanjot singh
Publicity Desine : Daas Films
Post production : Clap Studioz