pfms | pfms bank list | shadi anudan pfms | pfms nsp | | pfms portal | pfms scholarship 2022 | pfms registration | pfms/dbt | pfms salary slip | pfms know your payments | what is pfms | pfms.nic.in | pfms bank balance check
PFMS is called the backbone of the payment system of the Government of India. PFMS is an online software application based on the web, which the Department of Expenditure controls, Controller General of Accounts (CGA), Government of India, Ministry of Finance.
PFMS was started to monitor the funds released under the schemes launched by the government of India in 2009. After which, due to all the schemes, the scope was expanded to pay directly to the beneficiaries, later along with the payment, salary and accounts, (CGA) office expanded its scope and included more activities towards the Government of India.
What is PFMS?
The primary function of PFMS is to provide a funding system for the Government of India by establishing a funding system and a payment accounting network.
Public Financial Management System has been established with the help of the Treasury System with legislatures in all 28 States and 2 Union Territories.
It maintains and exchanges solid data of funds, budget against central transfer, and expenditure of schemes run by the Government of India. Also read – Punjab Ration Card List
PFMS Full Forms
The full of PFMS is Public Financial Management System.
Public Financial Management System Meta
You can also connect PFMS on Meta
Link https://www.facebook.com/pfms.nic.in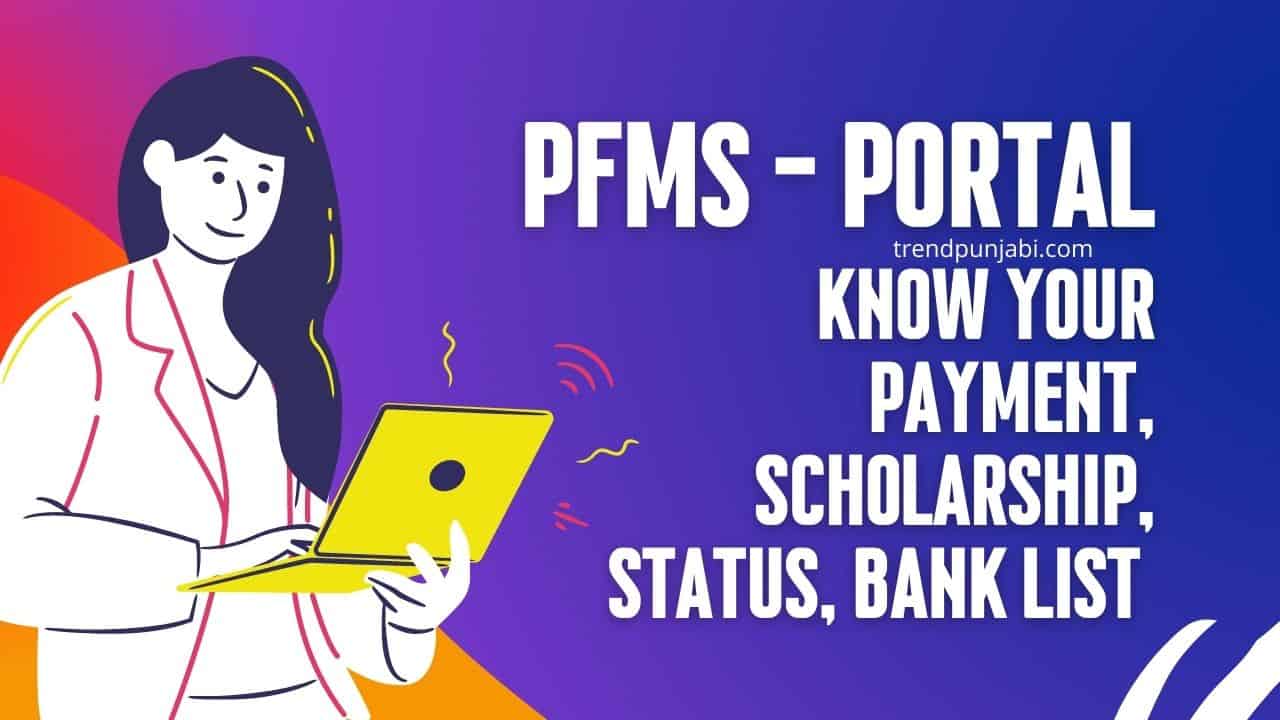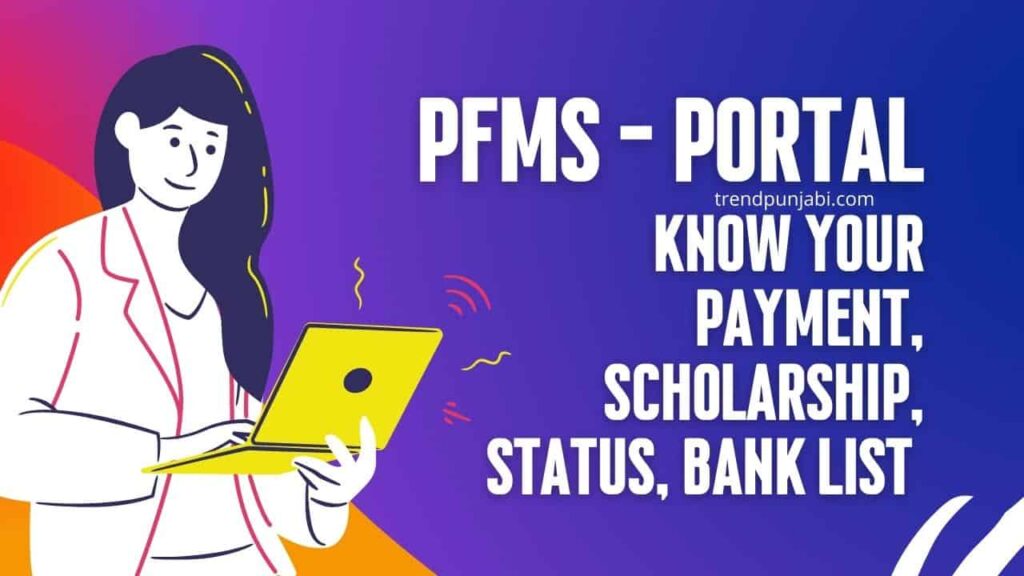 PFMS Benefits
PFMS verifies the beneficiary's bank account details such as name, address, and mobile number with the post office's help and ensures that the funds are transferred to a valid account, thereby reducing mispayment and preventing this risk. Able to go.
Subsidy
PFMS is directing the subsidy issued for the needy people to those with the help of their bank account or post office account so that poor people can take advantage of it and fulfill their needs. Its purpose is to help people from time to time. But the subsidy brought by the government has to reach the needy people.
Loan
Follow the steps given below for loan entry in PFMS.
Open any browser and type https://pfms.nic.in in the search bar. Now enter your username or password and log in to your account. You can see the interface of the Public Financial Management System.
On the left side, you will find many options. Select My funds, click on income from other sources and add new. Now you can see an interface like that.
The select scheme, project, and your bank account. Now select fund sources, fund type, and enter funds received from you can enter coordinator in this dash. Add your reference number, transaction date. Now select the payment mode. After this, you see processing on your device screen. Enter flavoring off, enter your fund amount also. Add attraction, and click on submit. That interface comes on your screen you can see your voucher number.
Now again, click on my funds, income from other sources, and manage. You can see the created loan amount and click on this, now click on submit for approval. Must read – HSRP Punjab
PFMS Eligibility Criteria
The PFMS eligibility criteria are as follows:
● The aspirant should have 20% and above marks in class XII.
● Asperient age should be between 18 to 25.
● The yearly income of the entire family of the aspirant should be less than 6,00,000.
● Most importantly, the aspirant should be a citizen of India.
Documents
Required documents for Public Financial Management System.
Here is some information about the documents you will need for your PFMS profile, and they will also be required at the time of login.
● Pan card
● Email ID
● Mobile number
● Employees I'D
● Post
PFMS register is very easy; with the help of all these, you can register.
If you want to apply for a scholarship, you need all these documents
● Aadhar card
● Tenth class certificate
● Education certificate
● Passport size photo
● Fee receipt
PFMS portal
PFMA portal comes with many benefits for the users. With the help of the PFMS portal, users can take advantage of it.
When you open the portal, many options appear on your screen.
As if -:
● Everyday transactions
● Transaction of the year
● Payment related information
● Login to agency
● Direct profit
● Bank details
● Scheme Information
And apart from all this, if you need any help, there is also a help desk.
PFMS Bank List 2022
Here is the complete list of PFMS Bank which you need to know before opening account there.
| | |
| --- | --- |
| S. No. | Bank Name |
| 1 | ABU DHABI COMMERCIAL BANK |
| 2 | ALLAHABAD BANK |
| 3 | ALLAHABAD UP GRAMIN BANK |
| 4 | ANDHRA BANK |
| 5 | ANDHRA PRAGATHI GRAMEENA BANK |
| 6 | AXIS BANK |
| 7 | BANK OF BAHRAIN AND KUWAIT |
| 8 | BANK OF BARODA |
| 9 | BANK OF INDIA |
| 10 | BANK OF MAHARASHTRA |
| 11 | BASSEIN CATHOLIC CO-OP.BANK LTD. |
| 12 | BOMBAY MERCANTILE CO-OP.BANK LTD. |
| 13 | CANARA BANK |
| 14 | CENTRAL BANK OF INDIA |
| 15 | CITIBANK |
| 16 | CITY UNION BANK LTD |
| 17 | CORPORATION BANK |
| 18 | CSB BANK LIMITED |
| 19 | DCB BANK LIMITED |
| 20 | DENA BANK |
| 21 | DEUTSCHE BANK |
| 22 | DHANLAXMI BANK LTD |
| 23 | HARYANA GRAMIN BANK |
| 24 | HDFC BANK LTD |
| 25 | HSBC |
| 26 | ICICI BANK LTD |
| 27 | IDBI BANK LTD |
| 28 | INDIAN BANK |
| 29 | INDIAN OVERSEAS BANK |
| 30 | INDUSIND BANK LIMITED |
| 31 | JHARKHAND GRAMIN BANK |
| 32 | KARNATAKA BANK |
| 33 | KARUR VYSYA BANK |
| 34 | KOTAK MAHINDRA BANK |
| 35 | MADHYA BIHAR GRAMIN BANK |
| 36 | MAHARASHTRA GRAMIN BANK |
| 37 | MANIPUR STATE CO-OP.BANK LTD. |
| 38 | NEW INDIA CO-OPERATIVE BANK LTD |
| 39 | NKGSB CO-OP BANK LTD |
| 40 | ORIENTAL BANK OF COMMERCE |
| 41 | PUNJAB AND SIND BANK |
| 42 | PUNJAB NATIONAL BANK |
| 43 | RBL BANK |
| 44 | SARVA U.P. GRAMIN BANK |
| 45 | SHRI MAHILA SEWA SAHAKARI BANK LTD.,AHMEDABAD |
| 46 | SOUTH INDIAN BANK |
| 47 | STANDARD CHARTERED BANK |
| 48 | STATE BANK OF INDIA |
| 49 | SVC CO-OPERATIVE BANK LTD. |
| 50 | SYNDICATE BANK |
| 51 | TAMILNAD MERCANTILE BANK LTD |
| 52 | THE COSMOS CO-OPERATIVE BANK LTD. |
| 53 | THE FEDERAL BANK LTD |
| 54 | THE JAMMU AND KASHMIR BANK LTD |
| 55 | THE KALUPUR COMMERCIAL CO. OP. BANK LTD. |
| 56 | THE LAKSHMI VILAS BANK LTD |
| 57 | THE SARASWAT CO-OPERATIVE BANK LTD |
| 58 | THE THANE JANATA SAHAKARI BANK LTD |
| 59 | UCO BANK |
| 60 | UNION BANK OF INDIA |
| 61 | UNITED BANK OF INDIA |
| 62 | VIJAYA BANK |
| 63 | YES BANK LTD |
The source of PFMS Bank List is mentioned on this particular website kindly visit for more details – https://fcraonline.nic.in/fc_bank_list.aspx
How to login PFMS Portal
First of all, go to the official website of PFMS.
After this, you will come to the homepage of PFMS.
Log in to the homepage.
Enter your username and password and click on login.
Balance Check
Most of us are confused about how to pfms balance check? There is no need for you Trend Punjabi mentioned a completed method to check the balance of PFMS. All you have to first login to your account as mentioned above in the paragraph. Then you need to click on your profile dashboard, you will see an option for their selection of bank account. After selecting bank account option your account balance will show.
How to download PFMS applications form
You can easily download the application form from Google and any other browser.

Mobile app
Apart from the web, you can also use Pfns as an application, downloaded from the Play Store.
Scholarship Name
PFMS – Public Financial Management System
Official Site
https://pfms.nic.in/NewDefaultHome.aspx
Helpline Number
Tool-Free Number – 1800118111
Phone number +91 1123343860
Fax number +91 1123343860
Launch Year
2009
FAQ – Frequent Asked Questions Related to Public Financial Management System.
Who is the contact person in the agency?
The contact person can be either responsible for implementing the agency plan or the organization's Head.
Who approves the agency?
The Head of the ministry concerned with the agency approves the database to the agency.
Where is the bank branch option found inside the agency registration?
Find your bank name.
Go to the address bar, enter your address, and click on the search button.
Go to the branch of the bank. With the help of the drop-down menu, you can see the branches of the bank.
Select the branch related to the address.
Who decides the specific agency code?
This is decided at the time of registration by the agency. It consists of alphabets, numbers, and special characters, and it can be identified very easily.
When can the agency log in to the PFMS portal?
Agencies can log in to PMFS Portal only after completion of the Ans registration process