Punjabi are especially known for their music these days but most people don't know about the what are types of Punjabi musical instruments. So to tell you more about the Punjabi musical instruments highlighting their distinct sounds, cultural significance, and role in preserving the musical traditions of Punjab.
The folk music genre is composed by ordinary people, using folk musical instruments. It is the traditional form of singing, and it is played throughout India, like in Rajasthan and Punjab.
There are several instruments used in Punjabi Folk Music. The youth today are unaware of the use of some Punjabi Musical Instruments. In addition, some instruments are hard to find and hard to use.
List of Punjabi Musical Instruments
1. Bhangra Dhol
You all have seen Bhangra Dhol at every wedding or whenever we celebrate with our family or friends. With its powerful beats and rhythmic patterns. It's the main instrument of Bhangra's lively and energetic dance from Punjab. A Dhol is a traditional Punjabi instrument played with two sticks called a dagga.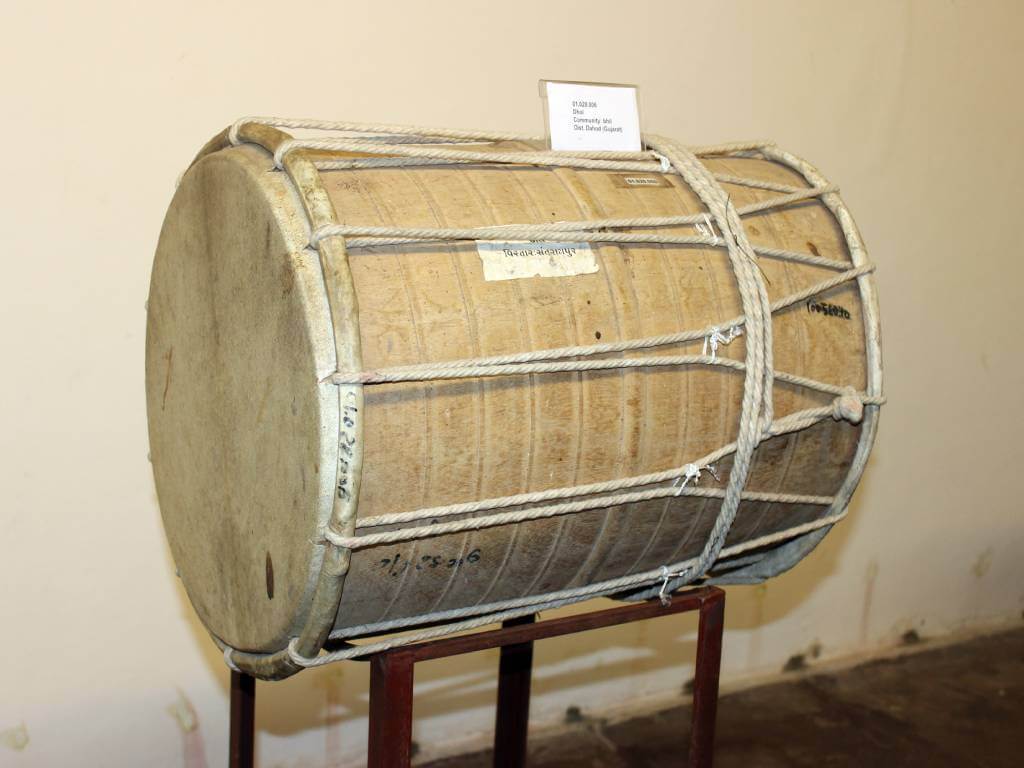 2. Tumbi
Now it's time to know about Punjabi Folk Instrument Tumbi, it's similar to flute which you might have watched in 90's Bollywood movies. The Punjabi Tumbi is indeed a popular musical instrument known for its distinct sound and unique playing style. It is a single-stringed, high-pitched instrument that is predominantly employed in folk Punjabi music. The Tumbi produces a twangy and resonant sound when the single string is plucked.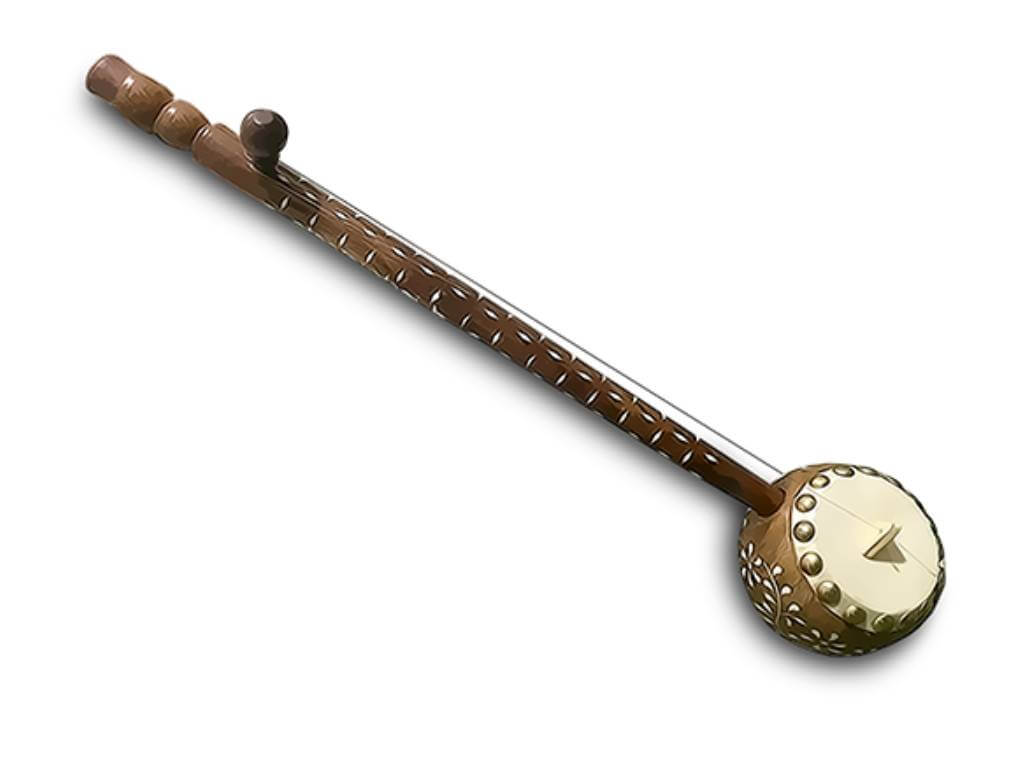 3. Sarangi
Now it's for yet another Punjabi musical instrument Sarangi is a different bow shaped stringed. The Sarangi instrument is played for Nepal Folk Music, Punjabi Folk Music, and many others. The sound created by this instrument resembles that of the human voice. The instrument is used primarily to compose the music.
4. Chimta
Chimta is another Punjabi folk instrument which basically used by Punjabi Old Singers in their songs. It is composed of two metal pieces that are joined at the other end. They is played through striking or clapping them to produce sound patterns. You can also see in the image attached above.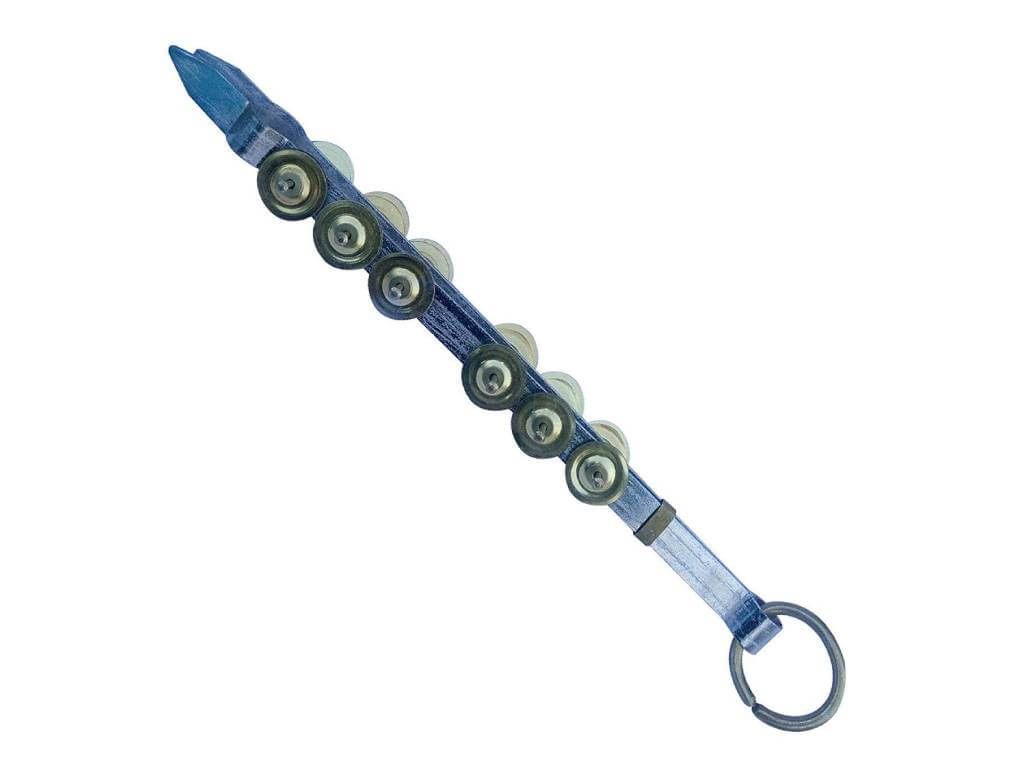 5. Algoze
The traditional folk instrument known as the algoze originates from both Punjab and Rajasthan. Two flutes with beaked heads make up this unusual instrument, giving it a distinctive appearance. When one beak is played, Punjabi musical instruments a melodic sound results, whilst the other provides a pleasing unison tone. The performer might hold the flutes loosely in their hands or attach them to one another.
6. Saranda
The Saranda, a remarkable stringed instrument, has several counterparts with similar appearances and names across different regions. It's also consider a main Punjabi Musical Instruments Its siblings include the Saranda, sarinda, qechak, gaychak, Nepali sarangi, and many more.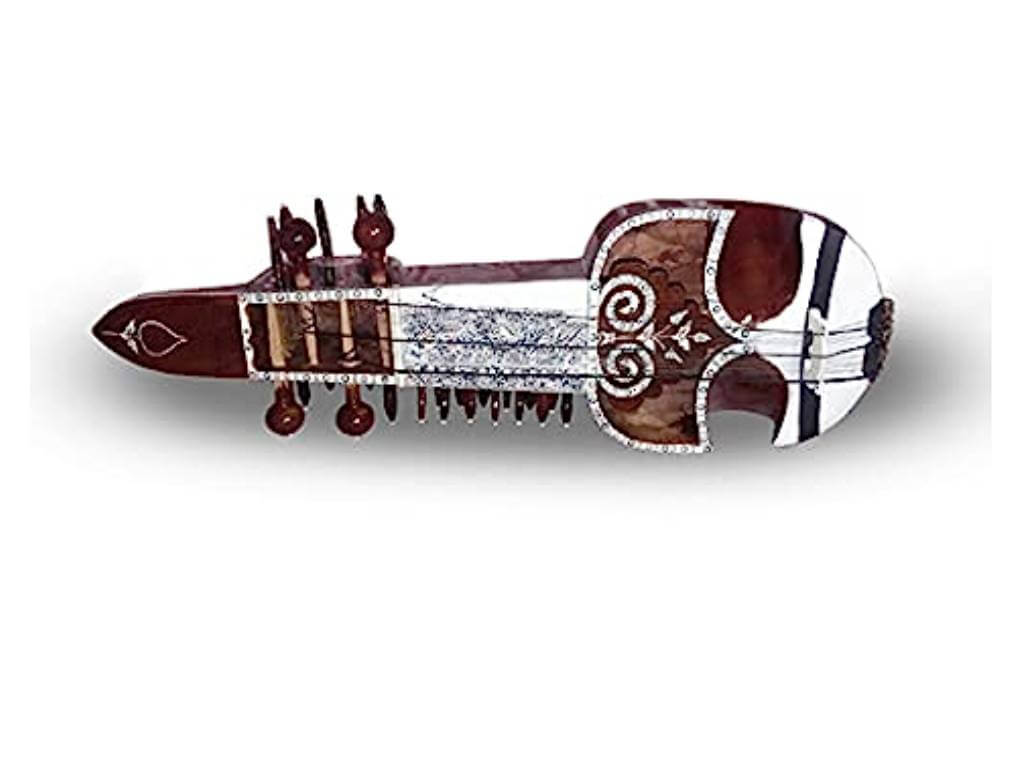 It's worth noting that while these folk instruments share similarities, they are distinct from the Sikh Saranda specifically developed for singing Kirtan. But nowadays we don't see the Saranda Music instruments.
7. Tabla
Tabla, a globally renowned percussion instrument, evolved from its predecessor, the Jori, during the microphone era. Its distinct sound, softer in nature compared to the Jori, made it an ideal choice for accompanying playback singing. Mostly you have seen Tabla or Jori in Gurdwara's and one of the older Punjabi Musical Instruments in 21 Century.
8. Harmonium
Harmonium holds a significant place among the musical instruments used in India, particularly in the realm of percussion. While its origin can be traced back to Europe, it swiftly gained popularity in India and became an integral part of the musical landscape. Harmonium also plays in Gurdwara, Bollywood Music, and Sufi Music.
9. Dilruba
Dilruba instrument, originally hailing from India, holds immense historical and cultural significance in Sikh history. This Punjabi musical instrument carries a profound legacy. Dilruba boasts a unique structure resembling a medium-sized sitar, complete with a neck adorned with 20 metal frets. When playing this Punjabi instrument, it is typically held against the left shoulder, while the other hand skillfully wields a bow to produce resonant tones across the frets.
10. Dholak
Dholaki is a lite version of Punjabi Dhol, this Punjabi musical instrument mostly uses in wedding cultural events. You might have seen this Dhoalki playing by only women most of the time.
11. Sitar
Sitar is a captivating plucked string instrument that has gained immense popularity within the realm of Hindustani classical music. This unique instrument typically measures around 1.2 meters, or approximately four feet, in length. When played, the musician sits down, holding the Sitar at a 45-degree angle, allowing for optimal performance.
12. Gharha
Ghara is a Punjabi Folk musical instrument that holds a special place in the realm of traditional music, folk dance, and the composition of folk songs. Primarily popular in Punjab, this instrument is essentially an earthen pitcher that serves as a musical percussion instrument. To enhance the overall auditory experience and add captivating effects to the sound, musicians often incorporate multiple Ghara pitchers.
13. Bugchu
Bugchu is a typical Punjabi instrument that originates in the Punjab region. It is a key instrument in many different cultural events, such as folk music and dances like bhangra and Malwai Giddha. The Bugchu is made of a special wood with natural colors, representing the artistic and cultural value that is in this region. Punjab region.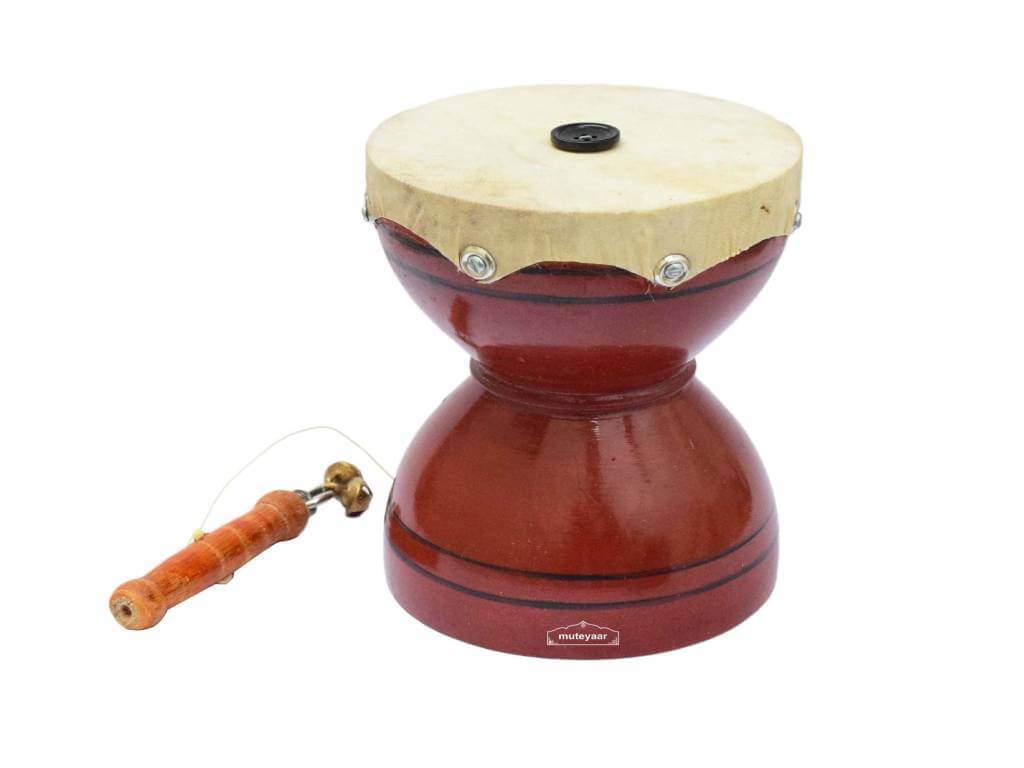 15. Gagar
Ghagar is a distinct musical instrument originally created to draw in water out of wells. However, with time it has also landed its place among the less-known Punjabi musical instruments utilized to play folk tunes.
Ghagar instruments typically wear rings on their fingers that create resonant and pitchy tones. Though it isn't so well-known or widely played as other instruments used are in Punjabi traditional songs
16. Sapp
Saap mostly uses in Punjabi bhangra dance. You might have watched the Bhangra video where two boys carry these Saap and while doing the Bhangra dance they carry it around. Sapp also considers Punjabi musical instruments in folk music.
17. Kato
Kato is a unique Punjabi instrument that originated in Punjab and holds a prominent position in Punjabi folk music. It is widely used in traditional folk dances and cultural performances. The term "Kato" itself translates to "squirrel" in Punjabi, as the instrument is designed to resemble this small and lively creature.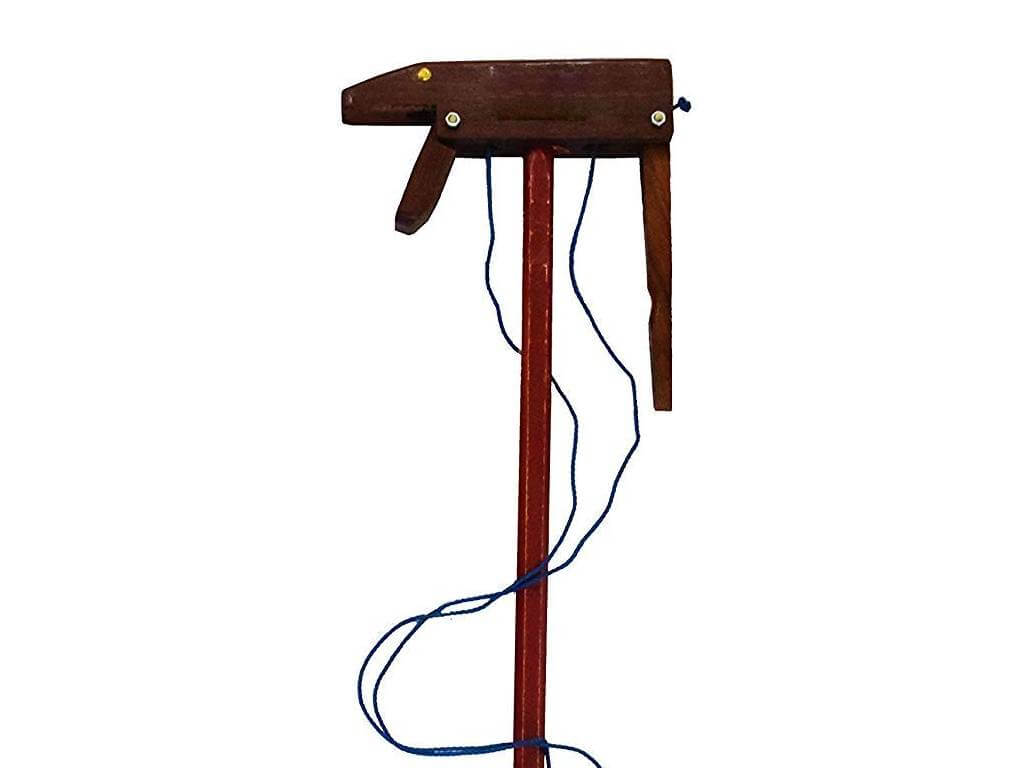 Crafted from wood, the Kato is easily recognizable by its distinctive squirrel-like shape. It consists of two wooden sticks that are attached to the mouth and tail of the squirrel-shaped structure. To play the Kato, the performer pulls on a rope, creating an exuberant sound reminiscent of a lively clap.
Conclusion
I hope you liked the information about Punjabi musical instruments which you might read for the first time. If you have any questions about the Punjabi folk instruments as well do let us know in the comment box