Best Punjabi Gangster Movies – List of Gangster Punjabi Films and Best Gangster Movies that have given a distinct status to the Punjabi cinema industry. In modern years, the Punjabi film industry has reached great heights. Due to the participation of many Punjabi artists in this industry, the Pollywood industry is moving fast. Through their energetic performances, these stars express human feelings towards each other with great ease.
From the announcement of new films to the arrival of the cast, all the new Punjabi gangster movie updates are here. Some actors reveal their hidden comedy talent through the movie. And some of them fill the fans with enthusiasm and excitement with their angry characters. Some of these Punjabi gangster movies are based on true stories. You Must watch these
Due to this gangster of some of these actors. They are so famous that they even get a chance to do Punjabi films. The Punjabi film industry is popular in Punjab and India as well as all over the world as in Europe, Canada, and other big countries.
Best Punjabi Gangster Movie
A few years ago it was very difficult to make gangster movies. We all know that Punjabi films are at the top in the world. There are other gangsters and Punjabi Action movies this year that have set a new record in the Pollywood industry. Below this paragraph, you will see the list of best Punjabi gangster movies. In fact, Punjabi films are so great that many people prefer to watch Punjabi films to other types of films. See the list of Punjabi gangster movies.
Rupinder Gandhi The Gangster (2015)
Movie Release Date – 11 SEP 2015 | 2 hrs 12 mins
Rating – 5/3.5 ✸✸✸✸
Rupinder Gandhi is a 2015 Indian Punjabi-language Action, Gangster film directed by Tarn Mann. Starring Dev Khaorud, and Jageet Sandhu as a lead role
Jora 10 Numbaria (2017)
Movie Release Date – 11 SEP 2015 | 2 hrs 12 mins
Rating – 5/4 ✸✸✸✸
Jora 10 Numbaria is a 2017 Indian Punjabi-language Action, a Gangster film directed by Amardeep Singh Gill. Starring Deep Sidhu, and Hobby Dhaliwal, Mukesh Tiwari as a lead role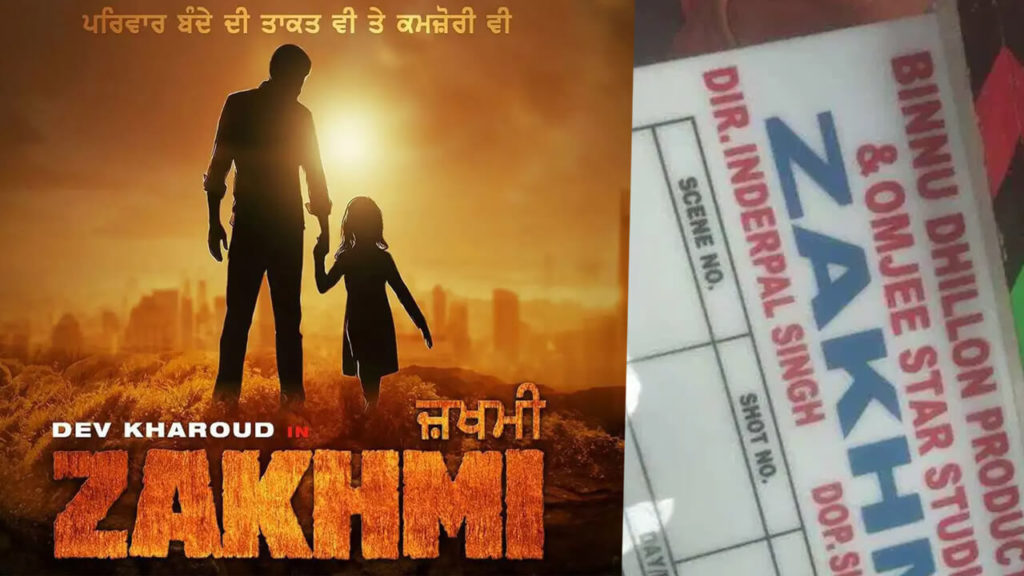 Zakhmi (2020)
Movie Release Date – 07 Feb 2020 | 2 hrs 5 mins
Rating – 5/4 ✸✸✸✸
Zakhmi Movie is a 2020 Indian Punjabi-language Action Drama film directed by Inderpal Singh. Starring Dev Khaorud, and Anchal Singh, and Gurinder Dimpy as a lead role
Punjab Singh (2018)
Movie Release Date – 19 January 2018 | 2 hrs 12 mins
Rating – 5/3.5 ✸✸✸✸
Punjab Singh is a 2015 Indian Punjabi-language Action, Gangster film directed by Taj. Starring Gurjind Maan, and Anita Devgan as a lead role
Rupinder Gandhi 2 (2020)
Movie Release Date – 21 Nov 2020 | 2 hrs 10 mins
Rating – 5/4 ✸✸✸✸
Rupinder Gandhi 2 is a 2020 Indian Punjabi-language Action, Gangster Drama film directed by Avtar Singh. Starring Dev Khaorud, and Jageet Sandhu as a lead role
Blackia (2019)
Movie Release Date – 26 April 2019 | 2 hrs 10 mins
Rating – 5/4 ✸✸✸✸
Blackia is a 2019 Indian Punjabi-language Gangster, Action, Drama film directed by Avtar Singh. Starring Dev Khaorud, and Ihana Dhillon as a lead role
Shooter (2020)
Initial Release Date – 21 February 2020 | 2 hrs 12 mins
Rating – 5/5 ✸✸✸✸ ✸
The shooter is a 2020 Indian Punjabi-language Action, Gangster film directed by Dilsher Singh, Khushpal Singh. Starring Jay Randhawa, Swaalina and Vadda Grewal as a lead role