We all know Punjabi are known for their Food, History, and language like cuss, slang, insult words. Even if you know Hindi or English, it would be easier for you to learn the Punjabi Language. Whenever you go out with Punjabi's you can feel that there is only one community that believes in happiness.
Well, most of us know that Punjabi people speak with each other in a day. There is a time when both the person use insult words which can disturb both their mind. We found Data from recorded conversations show us that between 80-90 words a person says per day (0.9% – 0.10% of all words used) swear words. In this post, we'll tell you about some of the bad words you could speak with your friends.
Must Read– Do you also want to speak those words. Trend Punjabi Warned you don't speak these words at your home or family members. If you want your parents to or use abusive words, you can take, your own risk.
Try these 10 Punjabi Curse, Insult words with your true friends only. Drum Roll Please!!. Also, Read – Latest Punjabi Status For Whatsapp Instagram
1 Gal Da Galother – Gal Nu Wada Chada K Das Dena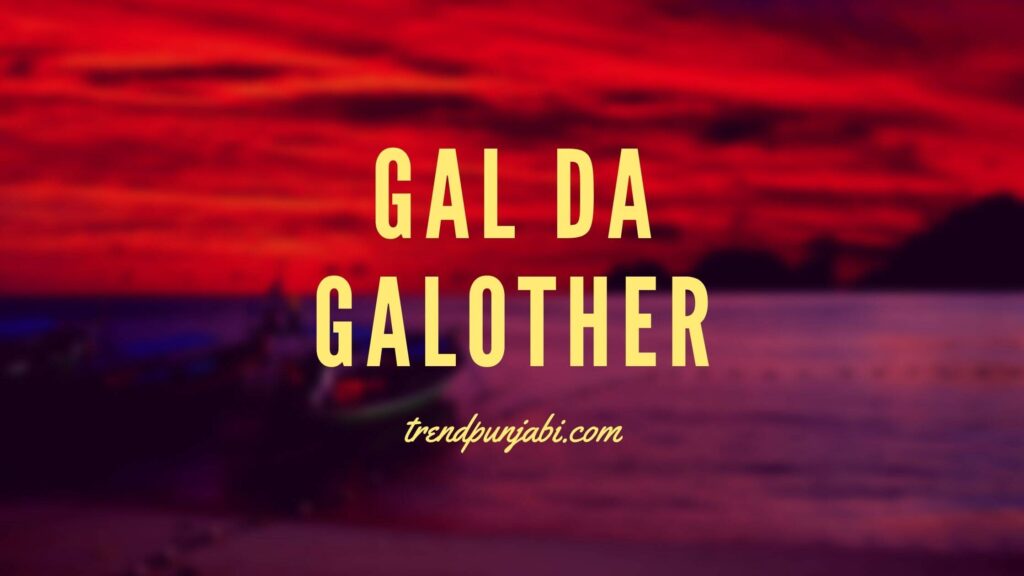 Whenever a person tells his story with Gala Nu Wada K and you can understand the full story.
2 Pagal Hai Saleee – Means Idiot
I guess most of us want to say a simple Punjabi curse word then I would recommend you to use this word, Page Hai Salle. These words you speak with your friends.
3 Boo Da Boja – Improper Hygiene
You might have a friend who doesn't take care of his/her hygiene. If these conditions match with you can speak Boo Ja Boja words to true words. But Make sure he must be your true friend.
4 Chapla Khaye Ga Gi – Do you want some hit with you slippers?
is there anyone whom do you want that you should say to him Chapla Kha K Mane Ga Ki Then this can help you to say these insult words?
5 Tute Chitrnaa Wangu Wadi Na Ja
You might have listened to this Tute Chitrnaa Wangu Wadi Na Ja from your mother. This word means that when you demand any product and want more product like that with a higher price.
6 Salya Lahu Pi La Mera
You might have listened to this Tute Chitrnaa Wangu Wadi Na Ja from your Father. This word means that when you disturb your father too much. Then your father definitely says to you Salya Kyu Lahu Pina Lita Hai Mera.
7 Kanjar
Kanjar words mean that Harami
8 Mitha
I am dam sure you have listened to Mitha's word once in your life. But you don't know the meaning of mitha word? It means that a boy shows his interest in men not in women. In simple words Boy = Boy.