Hey Everyone, I know you are looking for Punjabi captions for Instagram and Facebook in English. Even this article is for you only because we how important is Instagram Caption is for everyone. While posting a video or image in your IG profile you need a caption that tells everyone why you have added this image or video.
In this article, you will get to know each and everything which Trend Punjabi IG has used to write his personal caption to grow on it. You will also how to write a cool Instagram caption for your personal account, this will help your friends to understand why you have uploaded a stunning image.
Is Instagram Caption is really important?
Yes, Instagram Caption is really important for everyone, and every business owner must use it. Many of us think that there is no need for IG caption Punjabi. You know a caption tells elaborate everyone or those people, who see your image / Photo and describe why you have posted on your profile. Now you got why is Instagram caption is really vital.
We have collected more than 40 + Punjabi Instagram Caption which you are looking for it. These caption you can easily copy and paste for your IG Profile in Punjabi and English there will be restriction you will get it . You can use it as much as you want, so let get started.
Must Read – Punjabi Status in English For Whatsapp Facebook and Instagram
40 + New Punjabi Caption For Instagram
Kr Ta Ohi Kam. 😁😁
Nele Nele Film.🎦
Sab Ah Tera Tera Tera | Kuch Na Mera Mera | Sab Ahh Tera Tera.
You know you are the best and You can Do it anything Believe.
Kida Fer Mai Kive Lag Rahya han.
Saadi Galbaat Bhardi Gwahi Baliye | Asi Mehflan Ch Jaake Naam Nahi Dsida.
Nazran eh Nazran Da Farq aa Sajan Kise Nu Jher Lgda ah Te Kise Nu Shead Wangu Mitha Lagda Hai.
Wha Oh Merya Rabba Menu Pave Galt Ohn Di Par Mere Yaara Nu Kuch Na Kahi.
Sanu Esh Gal Da Yaakken Nahi Ki Oh Sade Nal Nahi Ajj Par Oh Mere Yaara Naal Hai.
Menu Kuch Na Dayi | Par Mere Yara Dosta Nu Sab Kuch Devi Rabba
Cool Punjabi Instagram Status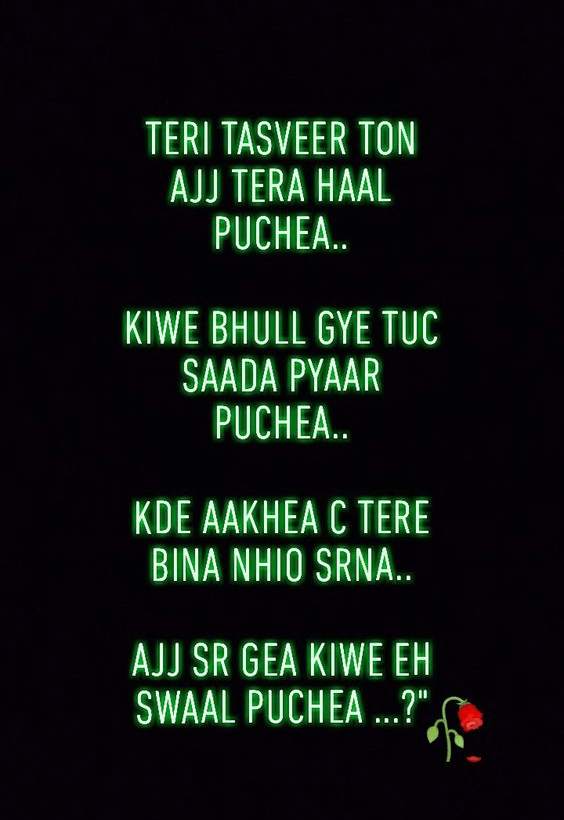 Tere Shaliya 👧 Tan Kadiyana Tor | Mitrana 👳‍♂️ De Kadd De Ne Agg Ni 🔥🔥
Belive In your Self you can achieve it
Dil Ch Rabb aa Sir Te Pagg aa Tohr Alag aa Agg aa Agg Ta Agg aa
Fikran Ch Penge Wrinkle Tere Ni Soch Soch Krde Ki Jatt Baliye
Ante Tane Vich Kyi Krde Defend Nhi Baabe Di aa Mehr Kam Chalda ae End Ni
Chehre Utte Kde Nakaab Rakhiye Dil Te Soch Sda Saff Rakhiye
Gabru ta Vairi Nu V Mitha Bolda Tu Ta Fir Jatt Da Pyaar Goriye
Hasart Nahi Saadi Kise Nu Niva Dikhaun di Raab Ape Chuk Laenda Jehra Bhoti att Chukda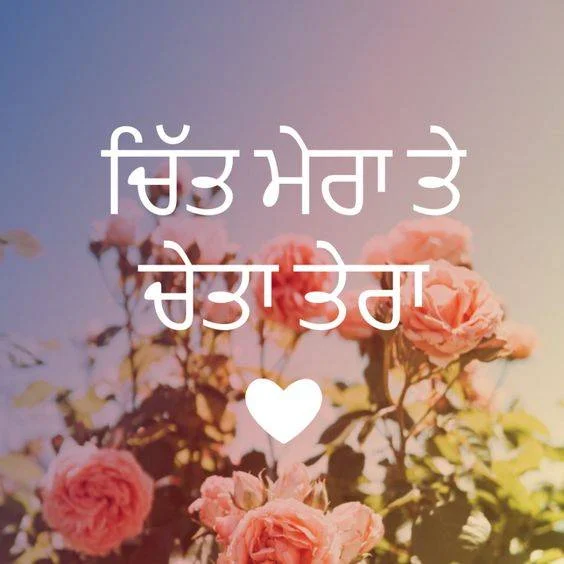 Best Punjabi Captions
Kise De Gal Nu Galt Krn Vaaste Phle Tuhanu Apne Te Pura Vishwas Hona Chadia Hai.
Menu Vekhna Toh Phela Apne aap Nu Vekho Phela.
Menu Pta nahi Ki Log Mere Ki Sochde Ne | Par Mai Tere Baare Bhot Kuch Sochda Han.
Mai V Changa | Te Tu V Changi | Bas Duniya ah Maddi
Lok Bade Aye Te Gaye Ne | Par Mai Teri Zindagi Ch Nahi Han Menu Pta Hai.
Masoom hi reh Jande ni Zindagi nu Sikhna ni Si.
Chera Masoom Jeha | Par Tere Dil te Na Koi Tali
Avee Tan Looki Sanu Tor Ked K Kande Sardar Ji 👳‍♂️
Mai v a Putt Shoukkeen Jatt Da | Tey Tu v Shoukken Jatti Fir 👧
Loki Kehnde Adab Menu | Mai K Asi Tan Hega ah Ja Kar Lai Jo krna Hai.
Chera Tera ahh Saff | Dil Tera ah Kala | Te Andro vi Tu ha Zalim Das Mai ki kra Hun Fer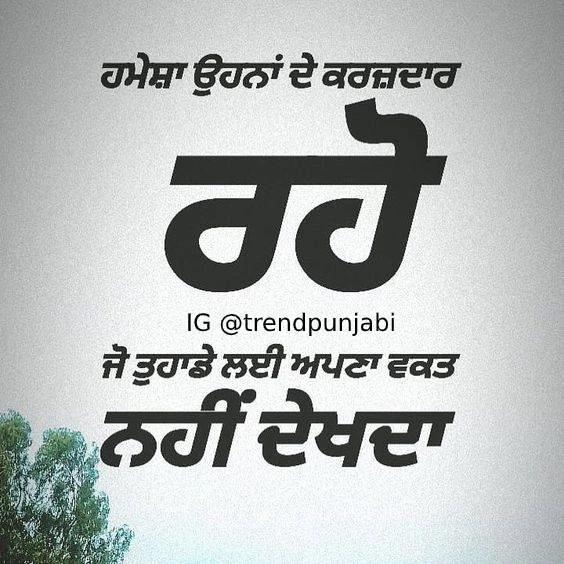 New Instagram Caption Punjabi
Chehre utte kde na Nakaab Rakhiye | Dil te soch sda saaf rakhiye.
Samjh to Bahar Halaat Chal Rhe Ne | Hale Zindagi Ch Mazak Chal Rahe Ne.
Mitha Bolke Khareed Lendi Duniya | Aene Mehnge vi Nahi Yaar Goriye.
Yaar Chaar hi Bathere Gall Sierra Laun Nu.
Mai V Desi | Te tu V Desan Ajja Appa Duve Ek Mik ho jaye | Duniya Di Gal Chad
Ajj Kal Kothe Utte Kala Chann Milda Da.
Tu Gallan Kre Kehdiyan Main Jitla Jahan Ni Badye na kr tu Hai Jatt di Rakhni Hai Mang Meri.
Menu Hun Yaad Na Kri Tu | Kyu Ki Mere kol hun Kuch nahi hai tere waste.
Lake 3 Pegg Tu Krdi Maan Jeri Ah | Ne Mai Yaraa Nal Badh K Krda Gal Ohi hain.
Thori Gusse Wali Thodi Naadaan hai par | Jive Vi Aah Meri 👸 Jaan ahh.
Mai Zindagi Bnu Tu Saah Bani | Mai Kadam Bnu Tu Raah Bni Meri🤍.
Je Tu Mere Bare Inna Sochdi 🤔 Nahi | Te Mai V tere Bare Ina Sochda Nahi
Mai Tan Pagal Hain Tere Pyar ❤️ Ch | Par Menu Nahi Pta Ki Tu V hai k nahi | Mai Vekhya C Kal Kisedne nal Tenu | Dasde oh tera Yaar Tan Nahi ❌.
Chal Changa Yaad Rakhi Menu | Hun Nahi Aunda Teri Kismat Ch Par Yaad Rakhi Menu.
Menu Pta hai K tu V menu Yaad Krdi Hain | Par Hun Koi Nahi Fadya Tere Mere Nal Mere Yaar Hai 🧑‍🤝‍🧑.
Kar Na tu Hunkaar | Baba Ape Lau Paan Menu.
Zindab Bad Bilo Rahen Yaariyan Jina Kre Joyine Jatt Ni 🧑‍🤝‍🧑.
Kahnu Muho Bolna Intro Dinde Kidar Ne.
Chal Chnaga Kita Jatt Nu Ruko Chal Hain.
Dil Da Ne Madaa Tere Yaar Baliye 🧑‍🤝‍🧑.
Final Words
These all are Punjabi Instagram Caption in English. I hope really you liked it a lot and Even I have attached images for IG Caption for your status if want to publish on your Facebook or Instagram Profile and Whatsapp as well. You can easily share it there will be no problem will appear in your profile.