The great choreographer Kanu Mukherjee, who has worked with many Punjabi superstars actors, and actresses, and choreographer them at his fingertips. So, today let get to know more about his life. Read on!
I guess you have seen Punjabi films of the late '80s and '90s, you would have seen Kannu Mukherjee, the regular name of numbers, who was known as the choreographer or dance master in almost every Punjabi film of that time.
Well, as the name suggests, Keanu is a native of Bengal. Now obviously, you will be amazed how a Bengali Babu became the most trusted and busy choreographer in the Punjabi entertainment industry?
By the way, let me tell you that he has been worked on movies like Jatt Soorme, Badla Jatti Da, Jatt Jiyona Morh, Kacheri, Tabhahi, Jatt Punjab Da, Naseebo, Qahar, and many more movies.
Kanu Mukherjee Background Lifestyles
Talking about his background journey, Kanu lifestyle, "H was born in Allahabad, Uttar Pradesh and grew up in Ram Leela and dance stage shows. He also learned Kathak and other dance forms in Allahabad.
He wanted to do something in the field of dance, but his parents were against the idea. He got his government job after his father's death. But he was only able to work there for two weeks because he didn't like doing that.
Kanu came to Mumbai to pursue a career in films when he was a little boy. Kanu Mukherjee met choreographer Suresh Bhatt. Soon he was working under him then. He worked as a background dancer in many films. Also Read – Women Directors In Punjabi Movies Made Remarkable Films.
Rajesh Khanna, Hema Malini, and Poonam Dard began (1981) was my first major responsibility. Soon Kanu was promoted from a background dancer to dance assistant.
When Did You First Succeed?
As a dance assistant, Kanu job was to be in dance rehearsals and the actors were learning their dance steps. From Popular Stars Dharmendra, Amitabh Bachchan, Jitendra, Rajesh Khanna, Mithun Chakraborty, Kamal Haasan, Sunny Deol, Anil Kapoor to Hema Malini, Rekha, Reena Rai, Jayaprada, Sridevi, Meenakshi Seshadri, Madhuri Dixit, etc. The work is over. Even top choreographers like Saroj Khan encourage me to work independently as a choreographer.
He was with the film unit during the outdoor shooting of slavery in Rajasthan. I was suddenly told that Kanu would choreograph the song. I told JP Dutta that I did not know anything about camera angles. "I don't care about the camera, I'll just focus on the dance," she said. The song was evergreen. For me, it was a big break.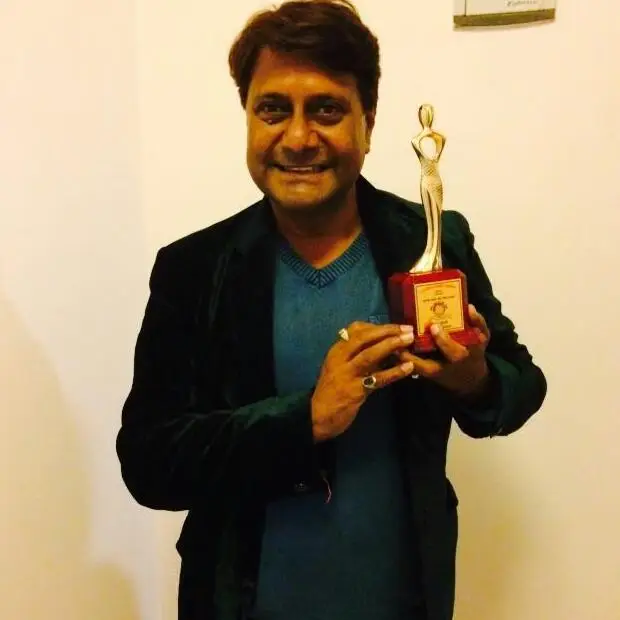 How Kanu Mukherjee Begin a Choreographer in Punjabi Movies?
When Kanu was working in Hindi films, but nothing important. Then he got a chance to choreograph all the songs of a Bhojpuri film. After some time he joined Punjabi films thanks to Priti Sapru Ji. She recommended my name to Virender Ji.
Now Virender Ji must have realized how this Bengali boy will do some extraordinary to Punjabi songs, so Preeti Ji suggested I shoot a song as a choreographer in Bombay and if he liked my work I would suggest a song for him.
Punjab may be included in the schedule. He did one song of the film in Mumbai, Virender Ji was impressed and I did other songs of the film during the Punjab schedule. The film was Jatt Soorme This was my first Punjabi film as a choreographer.
It is a well-known fact that legendary actor producer-director Virender was killed. While shooting for a song on the film Jatt and Zameen. The song was being choreographed by Kanu Mukherjee.
Recalling his memories of working with him, he says, "Virender Ji was a lovely person. He will take care of everyone in the unit. There was a grape that some people are following our film team. Virender Ji says.
Maybe we are artists and people love us, why someone hurts us. We were shooting the song "Munda Patt Leya" at night. Suddenly there was a gunshot. It was very shocking and I fainted. It's done. It was very unfortunate.
Kanu Mukherjee's favorite Punjabi actresses?
Well, it would be quite difficult for to me choose my Favorite Punjabi actress. I displayed a part of the Punjabi cinema industry because of Preeti Sapru Ji, I will always be thankful to her.
I have worked with every star Punjabi film actress. Daljit Kaur was born in West Bengal, so she was fluent in Bengali and used. Talking with each other in Bengali for the entertainment of the rest of the film team.
He also worked with Ram Vij, Manjeet Kaler, Upasana Singh, Ravinder Mann, Kimi Verma, Neena Sidhu, and many Punjabi singers. , Kanu Mukherjee had choreographed some of his popular music videos. All these women were like my sisters and I never had any problem with them.