As you all know the farmers of our country are anxious to sell food grains. With this in mind, the Punjab CM Bhangawant Mann has launched the Emandikaran Portal. Today we are going to provide you with all the important information related to Emandikaran in Portal through this article.
Such as what is Punjab Emandikaran Portal? is its purpose, benefits, how to download J Form, and check the status of J Form, important documents, the application process, etc. So friends, if you want to get all the important information related to this portal, you are requested to read our article till the end.
Punjab Chief Minister Bhangawant Mann has launched a new Portal for Farmers. First, they have to visit the https://emandikaran-pb.in/ site and download the J Form until they will be not eligible for this scheme.
The main motive of this portal is to give all the farmers help of this, once the sale is confirmed on the system by the artisans and buyers, in addition to the digital form, J-forms for the crop to be sold to the farmers in the mandis will be made available on their WhatsApp account as well.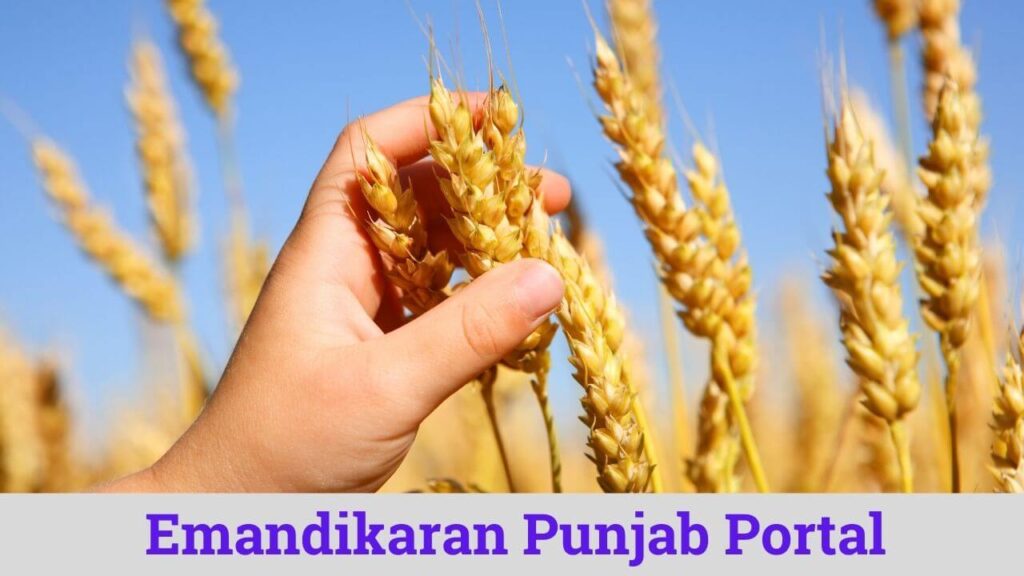 Emandikaran Portal Registration
The aspiring beneficiary farmers of the state who want to apply for the sale of their crop online can register online from the home by visiting the official website of the portal. This digital platform will facilitate the receipt of foodgrains as well as the registration process. Also read – Punjab Ration Card List
You can only register if you come this under the law (Registrations for License US-10 & US-13, E-Auctions, Farmer (Apni Mandi), Retailers, etc)
For Individual (Not Valid for License US-10, Unified License)
For Sole Proprietorship
Those people who have a Partnership Firm
Hindu Undivided Family(HUF)
Public Limited Company (Registered under company Act No.2013)
Private Limited Company (Registered under company Act No. 2013)
Limited Liability Partnership (Registered under company Act No. 2008)
State Procurement Agency
Registered Society
Emandikaran Portal Punjab Overview
| | |
| --- | --- |
| Name of Portal | Punjab Emandikaran Portal |
| Portal Started By | Punjab Government |
| Portal Beneficiaries | All Farmers |
| Portal Main Motive | To give All farmers of Punjab once the sale is done a notification will go on their WhatsApp account in digital format |
| Portal Registration | Punjab Emandikaran Farmer Registration |
| Portal Other Registration | Emandikaran Portal Punjab Registration |
| Portal Login | Available |
| Portal App | Not Yet |
J Form download Punjab
You might be thinking how can I download J Form Punjab from emandikaran portal. If you know how to use the internet then it's quite easy for you to download the form. If you don't know how to download J Form portal. Here I have mentioned the complete details of how you can download it.
Process 1: First you need to visit the official site of the department website of the Punjab Transport Department. Which is emandikaran-pb.in
Process 2: Now opening the emandikaran-pb.in the website, you need to click on the Download J Form. As I have mentioned in the image.
Process 3: After this, a new page will load where you have to enter your mobile number after adding your mobile number. An OTP is received to the mobile phone you have to enter the OTP there.
Process 4: Then a new pop will appear where you can download the form.
Emandikaran Punjab Portal Contact Information
| | |
| --- | --- |
| Details | Contact Information |
| For customer-related queries | imspmbsupport@weexcel.in |
| For any other information on emandikaran | imspmbsupport@weexcel.in |
| Helpline number | 01725101674 (For Working Days), 98779 37725,83608 99462 (9 a.m. to 7 p.m.) |