There is a piece of good news for Punjabi movie lovers is that our Favourite and Highest Grossing Punjabi movie Carry on Jatta 3 Movie shooting begins in London, United Kingdom. To know more about this amazing news read the post below.
Punjabi movies are a basket of happiness and joy and new movie announcements and new movie releases always bring excitement and excitement to the Punjabi audience. Many Punjabi films have done so well in terms of content and performance that they have established themselves as a complete brand. One such film is the blockbuster Punjabi film – Carry On Jatta.
A few days ago Punjabi Mania shared a piece of exclusive news that Punjabi diva Sonam Bajwa will play the lead role in Punjabi cinema's most awaited film Carry On Jatta 3 opposite Gippy Grewal. Punjabi Mania has never failed to provide fast news and reliable information for Punjabi fans. Confirming all the news that has come out now, Punjabis are once again in a frenzy.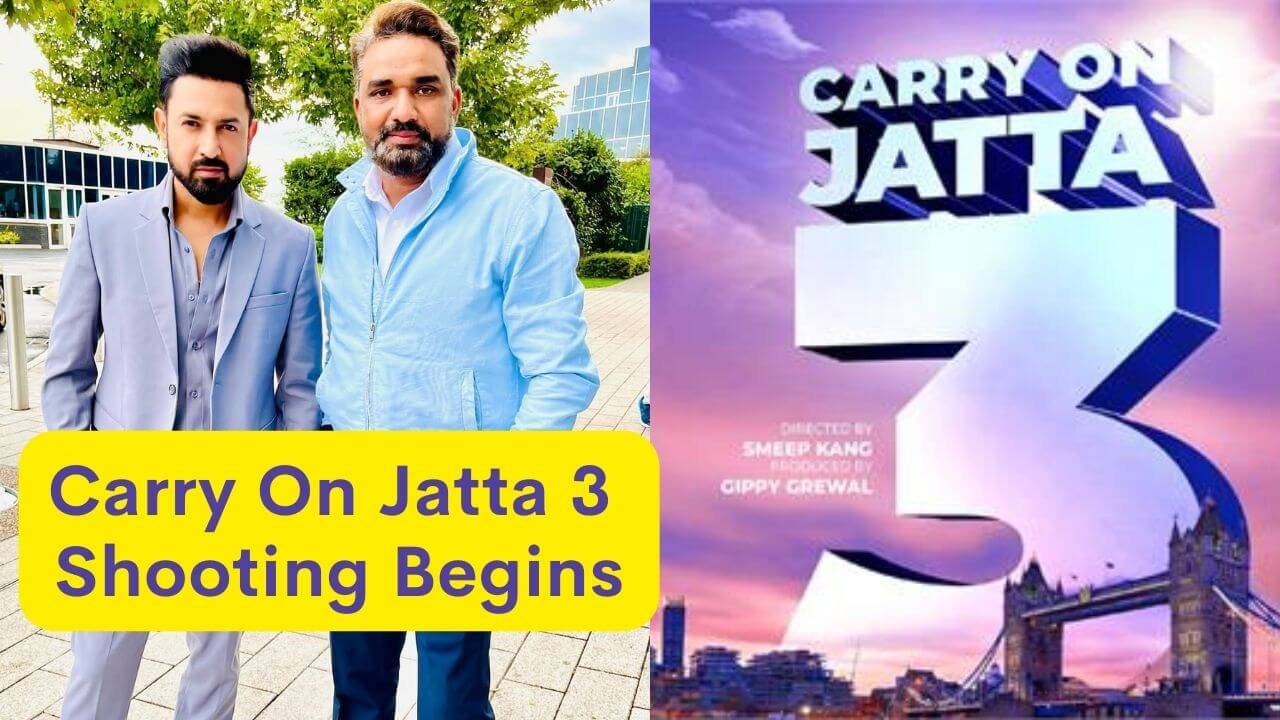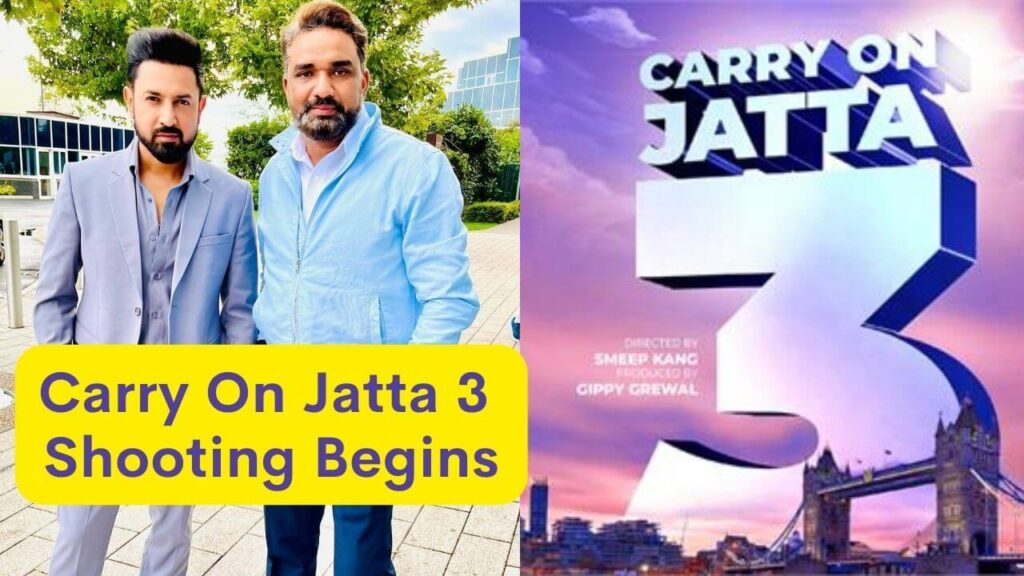 Carry On Jatta is one of the biggest films in the Punjabi industry and the film changed the film game when its first part came out in 2012 and took Punjabi cinema by storm. The sequel of this huge film series titled Carry On Jatta 2 was released in 2018 and managed to create the same impact as before.
The film's sequel starring Gippy Grewal and Sonam Bajwa in lead roles will continue to spread the magic of their amazing chemistry in the next part of the film series titled Carry On Jatta 3.
Carry On Jatta 3 was announced just before the pandemic hit the world, and was scheduled to release in 2021. Due to the covid break, the shooting and release date of the film was postponed. Recently, Gippy Grewal's manager Vinod Aswal shared a picture on his social media with Gippy Grewal from the sets of On Jatta 3, hinting at the start of shooting for this big project.
The shooting of Carry On Jatta 3 started in London, UK. The audience has been waiting for the news of Carry On Jatta 3 for a long time and finally, after a long wait, there is a piece of concrete news about this much-awaited project.
The first two parts of the series were shot in India and the fact that the third part of the film series is being shot in London will increase the audience's excitement for the film.
More details about the film are yet to be revealed but it will be unveiled soon by the team of Carry On Jatta. The team of the film is just as excited as the fans and is excited to set a new benchmark for Punjabi comedy films.