A prominent Sikh human rights activist, Jaswant Singh Khalra, has Bator's first headlines, with Diljit Dosanjh reportedly making a biopic on him. As soon as it was announced that Diljit Dosanjh would play the role of Jaswant Singh Khalra in his biopic, many feathers were apparently ruffled.
So the following formed a list of missing Sikhs following the 1984 anti-Sikh riots and the assassination of Indira Gandhi, when, when the police allegedly returned fire, Sandig was killed. and detained suspects for any reason. Jaswant Singh Khalra was born on 2 November 1952 in Amritsar, Punjab.
He worked as a director of a bank in Amritsar, Punjab during the period of military administration in that province. Jaswant Singh Khalra was abducted by some people on 6 September 1995 when he was washing his car in front of his house. Later it is learned that Jaswant Singh was kidnapped by agents of Punjab Police and taken to Jhabal police station.
Although witnesses claimed that former police chief Kanwar Pal Singh Gill (KPS Gill) was involved in the plot to abduct Jaswant, officials denied ever taking him into custody, saying they were unaware of his background.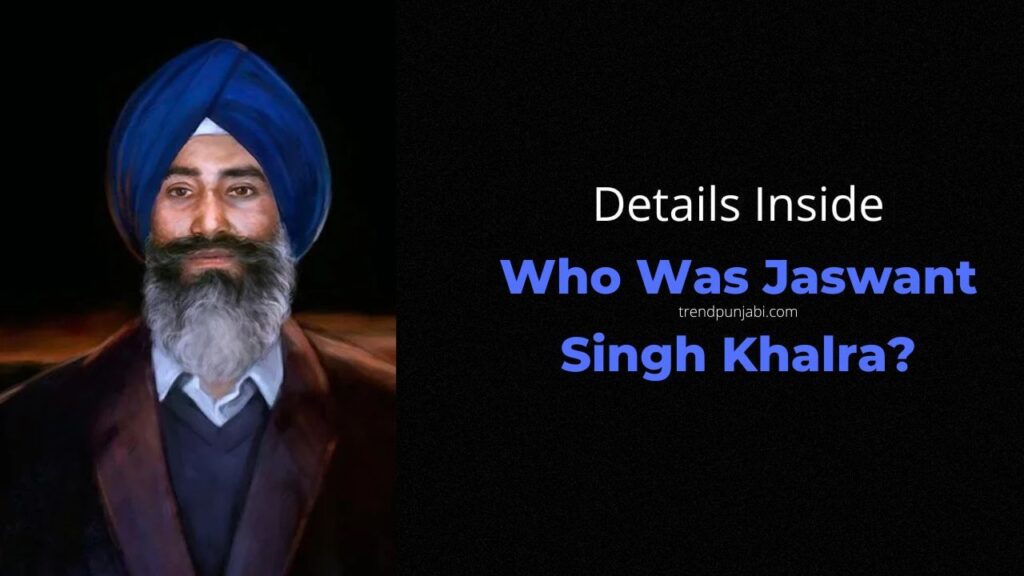 CBI In 1996, evidence of his detention was found at Tarn Taran police station. The organization suggested that nine officers of the Punjab Police should be charged with murder and kidnapping. However, it took 10 years for the accused to be charged.
On November 18, 2005, 6 Punjab police officers including Satnam Singh, Surinder Pal Singh, Jasbir Singh (all former sub-inspectors), and Prithipal Singh (former head constable) were found guilty and given seven years in prison for kidnapping and killing Khalra.On August 26, 2017, the Fresno City Council approved the proposal to rename Victoria Park in honor of Jaswant Singh Khalra.
Jaswant Singh Khalra is like Martin Luther King Jr. for the Punjabi/Sikh community, stated council member Oliver Baines after presenting the motion to the City Council. Jaswant Singh Khalra's killer has not Yet been apprehended. The investigation into Singh's case is still Open.