In 2021, a seemingly unusual name called Quandale Dingle gained popularity on Twitter and was adopted by almost all YouTubers and influencers.
As the name gained popularity, people started to question if it was real and if anybody by that name actually lived.
Read on to learn more about the internet sensation Quandan Dingle and the saga surrounding his passing.
Who is actually Quandale Dingle? Does he exist in real life?
Different sources provide different stories and information about Quandale Dingle, but we have here summarized all the information that you need to understand.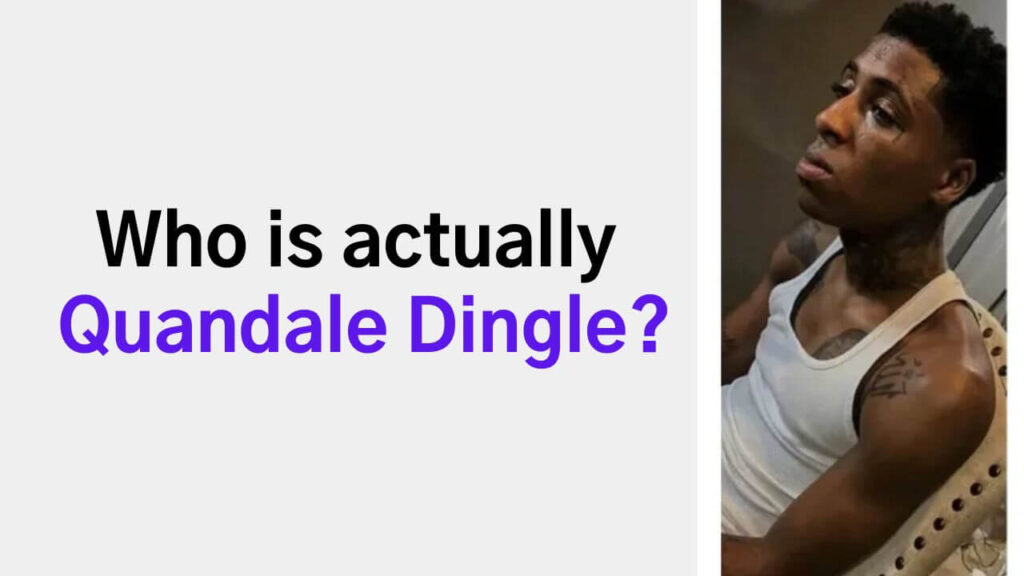 According to different sources, Pennsauken, New Jersey high school football player Dingle rose to fame after being recognized by a TikTok user. When the latter recorded a YouTube video of his team, he saw the word "Dingle" inscribed on the back of his jersey.
The youngster, who has since become a meme, is nonetheless recognized for being a high school athlete. A netizen claimed Dingle received a degree.
In a video posted on TikTok by user goofygoober793 on June 18, 2022, Dingle's name was scribbled on a piece of paper. The camera pans to the principal announcing Dingle's name as he walks up to the podium to accept his diploma. The video has received over seven million views in just five days.
It is obvious that this youngster is admired by online users. It is not surprising that online users are spreading a variety of fake information about him given his rising online popularity.
Other sources, such as The Meming World, claim that Quandale Dingle is a man who has appeared in a sequence of memes centered on his endeavors.
In 2021, a screenshot of a computer login screen with the name "Quandale Dingle" became viral; following that, it continued to trend for many months with a variety of resources and memes.
After the memes went viral, he achieved fame and recognition overnight.
What is the Quandale Dingle Meme?
Quandale and several of his loved ones are seen as distorted versions of NBA players, Youngboy, and rappers. These images have been changed to give each character a laughably exaggerated and distinctive highlight, which has grown in popularity on social media.
In the Quandale material, events are presented in canonical order. Numerous Quandale characters are either wholly or partially based on real persons who have become memes or on meme characters.
Is Quandale Dingle dead or alive?
A picture of a young man with a protruding nose who appears to be in his early 20s is frequently seen along with his name and the information that he passed away after a number of seasons.
With loud music and vivid images, they tease the audience towards the conclusion. According to the final message, the person holding that title passed away at a period when they were no longer capable of living as humans.
For instance, one of several memes indicated that Quandale Dingle, a 425-year-old man who was shot and killed, did.
Instead of being merely amusing, the Quandale Dingle shooting story is phony; it is simply a scenario created by social media users and does not actually occur. The majority of people appear to understand it, yet some continue to be uncertain and worried.