In this post, we'll discuss Punjab Educare, an excellent initiative that will change education in Punjab, India. To know more, the Punjab Educare App will cover different types of benefits, objectives, implementation strategies, and changes that will impact the education sector. So let's start with this article without delay.
What is Punjab Educare?
Punjab Educare is a new initiative aimed by the state government of Punjab to enhance quality education so students can easily access educational opportunities that were missing earlier. This objective also focuses on applying innovative educational practices, empowering teachers, and ensuring equitable learning opportunities for everyone.
Punjab Educare App Download
I know may you are searching for a Punjab Educare app download. Trend Punjabi team has mentioned simple steps to download the app.
Open it on your smartphone (Google Play Store for Android or App Store for iOS).
Now, look in the search bar, type "Punjab Educare App", and press Enter.
It's time to find the official App from the search results and tap on it
Click the "Download" or "Install" button to start downloading.
Once it completes the downloading, you have to open the app
Start using the different features and resources available on the app
| | |
| --- | --- |
| App Name | Punjab Educare |
| Introduced by | State Government of Punjab |
| Available On | Google Play Store |
| Classes Available | 6th, 7th, 8th, 9th 10th, 11th, 12th Class |
| Official web site | https://www.punjabeducare.org/ |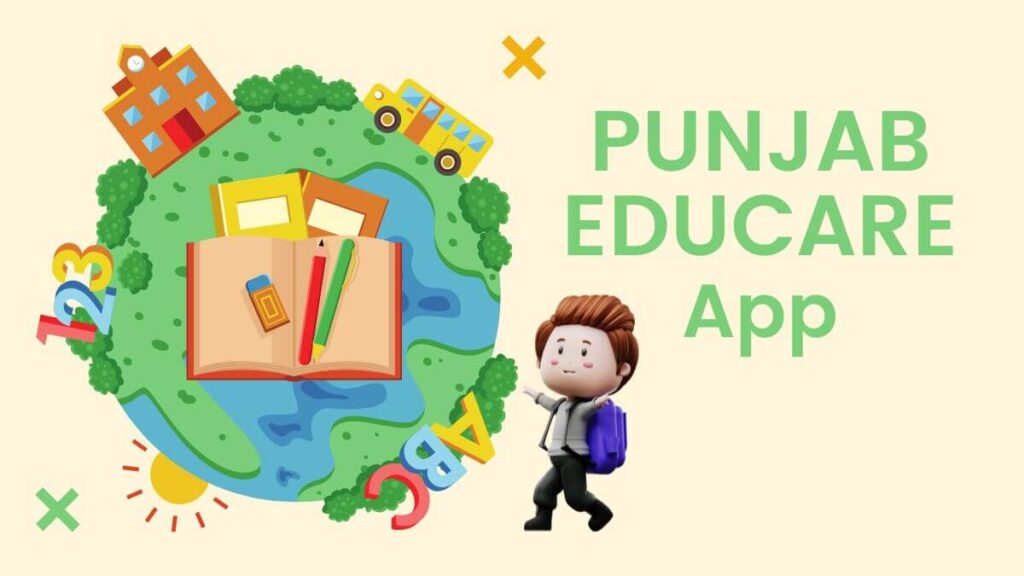 Key Objectives of Punjab Educare App
Punjab Educare's main goals focus on increasing education quality, guaranteeing equal access, empowering teachers, engaging parents, and creating inclusive education environments. Let's delve deeper into each plan:
Aaims to enhance the quality of education through modern teaching methods and technology use for learning. By adopting cutting-edge practices and supporting research & development activities, aims to foster an engaging learning experience for its students.
Equitable Access: app strives to close the educational access gap between urban and rural areas by providing all students equal access to quality education regardless of socio-economic background or geographical location through resources, infrastructure, and educational opportunities in underserved areas.
Teacher Empowerment: The program recognizes teachers' significant impact on students' lives and aims to empower teachers by offering professional development programs, training workshops, and capacity-building initiatives that enhance teachers' skills and knowledge.
Parental Engagement: The program recognizes the significance of parental involvement in a child's education. This program aims to facilitate strong partnerships that lead to positive student learning outcomes through workshops, awareness campaigns, and regular interactions between teachers and parents.
To face an acute teacher shortage in rural areas, impacting quality education and student learning outcomes. Attracting and retaining skilled educators while offering them adequate training and support are vital to its success.
To combat challenges within the education sector, the Punjab government has undertaken various initiatives through Punjab Educare. These include:
These objectives form the cornerstone of the Punjab Educare app's mission of revolutionizing Punjab's education system and providing all students with an equitable, engaging, and inclusive educational experience.
By striving toward these goals, make endeavors to shape a brighter future for the young people of Punjab while inspiring them to reach their full potential.
FAQs about Punjab Educare App
Is the Punjab Educare App available for free?
Yes, the Punjab Educare App is free on the Android platform.
Can parents also use the Punjab Educare App?
Yes, parents can download and utilize the app to keep track of their child's advancement.
Is Punjab Educare designed for specific grade levels only?
No! It can accommodate learners of any grade level!
Conclusion
Punjab Educare is making a tremendous difference in Punjab's education system with its comprehensive approach, benefitting students, teachers, and parents alike. Their program promotes an atmosphere of quality education and inclusive learning with impressive commitments towards innovation, technology integration, and equal access to education – which promises bright futures for youth in Punjab.