Punjabi people are recognized all over the world for their love of food and drink. Wheresoever you travel, not only in India but all over the world, you will discover at least one Popular Punjabi Dishes. Rich and buttery-flavored Punjabi food can shake anyone.
If you are a food lover or want to taste the Popular Dishes of Punjab. You must try this food once in your life. In this post, we reveal some of the most tempting and Punjabi cuisines from around the world.
5 Most Popular Punjabi Dishes
1 Cholle Bhature
Punjabi food and Cholle Bhature cannot talk about. It has the most delicious taste and has become one of the preferences of people across the country. From Indian cricket captain Virat Kohli to Bollywood king Shah Rukh Khan, everyone has shared their love for our beloved Cholle Bhature in interviews. Mix a plate full of Cholle Bhature in a glass filled with Lassi, and you are ready for the day.
2 Lassi
When we talk about Punjabi Lassi, The first thing that comes to our mind is a Big Glass where most of us see a dhani with Rofaza. The best thing about Lassi is that when you drink a Glass of Lass within a few hours you will get laziness or "susti" for better sleep. If you have drink Punjabi Lassi then you must have to drink once in your life.
3 Sarson Ka Saag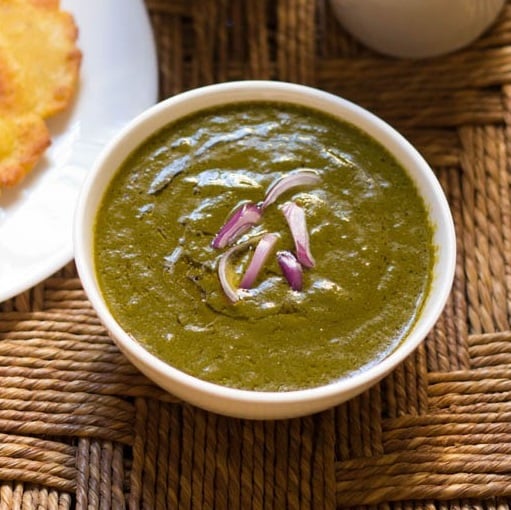 You might hear from your elders whenever a winter season is coming. Our elders have seen trying in our house to clean Green Spinach for Sarso Da Saag. Sarso Ka Saag is a Punjabi dish trifle that can be warmer than cornbread and mustard greens for your lunch. Spinach is used in the dish which makes it a healthy alternative. A mixture of greens and cornbread are served with white butter pulp and each sauce tastes good.
4 Makki Di Roti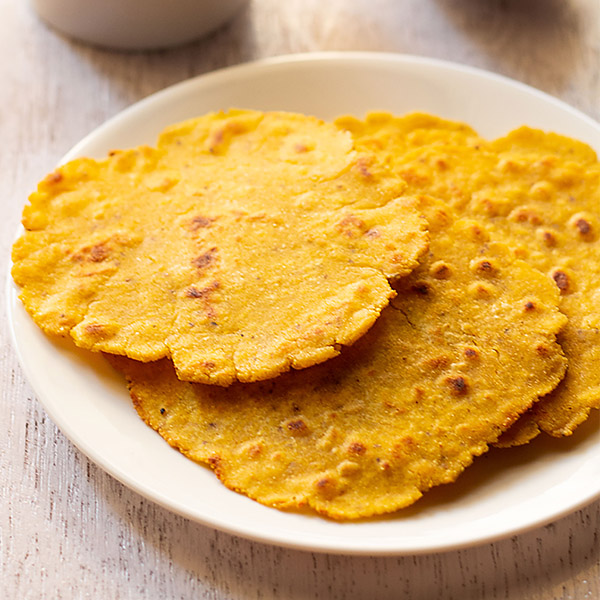 As we have mentioned above in the Sarso Ka Saag cook mostly in the winter season. The same thing that happened goes with Makki Di Roti with Sarso Da Saag you won't get a pure taste of both these dishes.
5 Aloo Paratha
Do you have a Sikh friend in your friend's list asked him/her What do you eat in the morning? I'm quite sure he will tell you Aloo Paratha. Aloo Paratha is one of the most favorite breakfast dishes in North India, a flatbread filled with a mixture of spicy potatoes.
We all love it, but very few of us know how the name Paratha came into the picture. Its name is decided from potato, which means potato, parts, layers, and flour.
Potato prawns are usually topped with Indian homemade butter and traditionally served with seasonings, pickles, onions, and yogurt or tea. Due to its popularity, it spread from Punjab to various parts of the Indian subcontinent, but also to Malaysia, Mauritius, Singapore, and the Caribbean Country as well.
6 Matar Paneer
Last but not least in our popular Punjab Dishes, Matar Paneer is a famous vegetarian dish of North Indian origin, made with peas and cheese in a hot spicy tomato sauce. Rich, thick curry is a feature of Punjab, but it is widely enjoyed all over India. Traditionally, the dish is served with rice and Indian flatbreads such as naan, kulcha, roti, or paratha for lunch or dinner.
7 Butter Chicken
The typical butter chicken is no stranger to anyone. Juicy pieces of chicken dipped in real flavored creamy gravy can make anyone's mouth water. Everyone loves this recipe. And if you are a Punjabi, you know how vital butter chicken preferences are in weddings and family gatherings.
I hope you like this article, This ends the list of our Popular Punjabi Dishes around the world. We know you are drooling, go ahead and treat yourself to some Punjabi Tadka!