Many people always ask us How to become a Punjabi singer and "I want to sing in Punjabi songs and movies". There are some things which you need to follow to become a hit singer in Bollywood music or in any film industry in India. There are a lot of youngsters and the youth of today, who wants to be a part of Punjabi songs.
If you seriously want to enter Bollywood Hollywood and Punjabi songs and movies, Just follow these simple steps that can make your journey to hit singer quite easily. By following these steps you can definitely make it to the singer, but you must understand that with all the glitz and glamour of Punjab comes to Hard Work and sheer hard work.
Do you really want to perform on big stages like Jass Manak, Babbu Maan, and many more hit famous singers? Even you know how to hit the perfect high not the huge crowd roars in appreciation.
This is your phase and you want to be on it. But it seems farfetched sitting in your house or on the metro looking at your smart mobile phone. Have you ever thought that going to sing like a hit good singer and your dream comes true? How Punjabi singer makes money from their singing level or earn fame form social media account to there fans.
9 Steps to Become a Singer
First of all, you need to understand that you are a singer and you can better as much you can. Here are I have mentioned 9 steps to become a Singer in your life.
1. Practice as Much as You Can
The first rule to becoming famous or hit Singer as much as you can. This is the only thing that will help you out to showcase your voice in other people or audiences. This thing when only comes to you when you try singing as much as you can.
Because there will be thousand of people who are ready to defeat you in singing line. When you start doing practicing your level gets up without any problem.
2. Learn Singing Form Expert
We all know to sing a song is quite is important, the person should be aware of vocal coach singing notes, pitch, and scale. These are basic things which a girl and man must know before performing on any stage. Whether you're in the new field or old. You must be aware of these things.
I want to be a better singer and we look for all these ways of saying it. Really comes down to the discipline of doing vocal exercises regularly and it's not you don't have to do a ton of vocal exercise. You don't have to do a million different ones but that you know 5 to 10 minutes a day. You should do singing in front of your vocal teacher.
I mean even, if you just did 3 minutes a day you would notice a radical difference in your voice just by getting. The voice going and doing some warm-ups and some advanced. One would be great as well but doing this consistently is really going to change the way your voice sounds.
I would challenge you to Tet to test me on it so. I want to give you a couple a couple exercises just to get you started
3. Sing in Your Style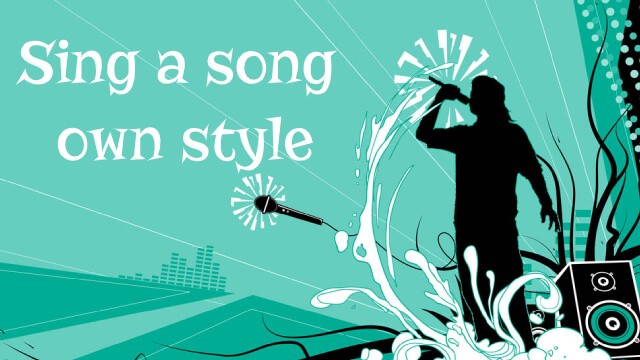 Most of the singers what they try to do it they just copy try to copy each other and they don't create their own style. You have to believe in your style and sell your singing perform. You need to make your online presence as well. This is will take time and you need to focus on your self.
4. Believe in Your Self
Now you how to sing a song. It's time to build confidence in your self without this no one will help you to make a singer. Taking progressive steps towards our goals here were some tips to help you build our confidence. By stepping outside of your comfort zone in small increments and.
If you tell yourself you're capable you will indulge behaviors that will enable you to make habit of saying. Yes even if it means increasing your workload because that's how you will develop your skills network with everybody.
Even those in other departments that way you'll feel more at home which will aid your confidence and they'll be there to help you. When you leave them clear precise goals help us to take clear precise actions towards them to write down your goals in a specific.
Break large goals down into small stepping stones so that you don't feel overwhelmed. We can achieve anything if we've just braved the job down into small manual tasks. Research shows the brain builds new neural pathways.
5. Upload Your Singing Video on Social Media Platforms
One of the best ways to become a famous singer while using social media platforms. Most people use social media apps to spend their free time on it. Most of director and artist select their next singer by watching their videos on social media platforms. Nowadays you can upload your videos on Tiktok, Instagram, and YouTube for getting attention towards famous and hit celebrity.
Time needed: 4 days, 23 hours and 59 minutes.
What are the best techniques to upload video on YouTube?
Give a responsive or engaging Title to your Video

Give an amazing title of your video which people can understand what's the video is all about.

Write a Good Description

While uploading your video on YouTube you must focus on your description because if someone like your video and he wanted to contact you. In description box there should be everything mentioned about the song and lyricist

Add a Thumbnail

It's important for those who doesn't know about you. While scrolling a video in YouTube . If you have added the best image which is clickable then people will listen to your songs. even this is a important step.

Must Add Tags to Your Video

Many people forget to add tags in their video, so it's important to add relevancy tag in your video.
6. Participate on Famous TV Shows / Singing Competitions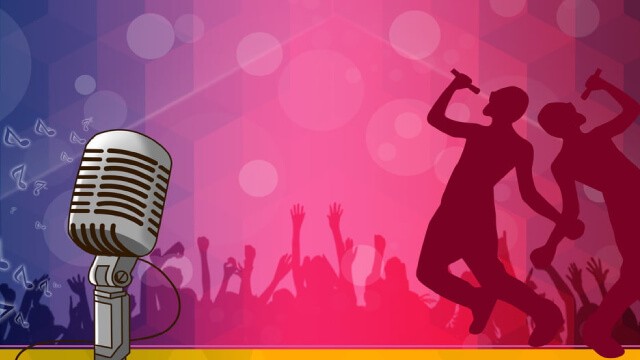 Participating in famous TV shows/contestants such as Rising Star. It can take you a great distance in singing, and captivate a large number of the following that will help you build your career. When you set a good track record in the music industry, you will eventually become a successful singer. Many offers from music companies and many channels will be at your doorstep.
This is a competitive area, however, if you entered this field this can change your life, Before participating in any of this completion You must be self-confident.
7. Set and Achieve Your Goals
You know what makes your idol singer great. That man has set his goal and completed it. Even you should focus on you goals. Without planing noone able to achieve his goals.
Start with small goals and try to complete within days or weeks. It's totally fine to take time to follow and achieve it but start doing it.
8. Get a Record Offers
You need to choose your 3 best songs, then speak to music record companies to release you're a single track. Since you are just getting started, make a point deals to accept the terms set by music companies about ownership of music rights, promotions, and payment terms.
Looking for those influential groups who will boost your career to become a famous singer. Apart from talent, marketing skills and promotion are great factors that can help you achieve your goal in singing.
9. Get Paid & Make Money
Whether it's paying for a live song, hosting a karaoke, or selling your own music online, this will give you confidence. It would be legitimate to get paid if you have the ability to do so. You should be know the price of your voice.
how to become a singer without going on tv?
You need to add your singing videos on social media platforms. By adding videos people will get to know about you are a singer. Most of singer use YouTube and TikTok to make their fame in the world.
Can anyone become a singer?
Yes, Anyone can become a singer. The person should be aware of notes, pitch ans scale.
Conclusion
Here I have mentioned how to become a singer anywhere or anytime. with 9 pro steps to become a famous or hit singer in your life. As you can see, becoming a famous singer is not easy. If you do all of the above, you are still not guaranteed to create it. However, perseverance and patience will help you reach the top!