Director Sandeep Reddy Vanga, who gained fame for his successful debut movies in Telugu and Hindi, is currently busy working on his next Bollywood action film called "Animal." The film features the talented actor Ranbir Kapoor in the lead role.
Recently, the makers of the movie revealed the first look, giving us a glimpse of Ranbir as a terrifying and intense character. And now, they have treated the audience with a pre-teaser, building up the excitement for the film.
Animal' movie Teaser
In the pre-teaser, singers Bhupinder Babbal and Manan Bhardwaj lend their powerful vocals while Ranbir Kapoor, in a gory and menacing appearance, takes on his adversaries. The action sequence is spine-chilling, reflecting Ranbir's fearless approach.
Who is Bhupinder Babbal? Know all about the singer behind Animal's Pre-Teaser?
The pre-teaser has generated curiosity about the singer behind the impactful vocals. Bhupinder Babbal is a Punjabi folk singer hailing from Kurali, Punjab. He started his musical journey during his college days and has since established himself as a prominent Punjabi folk singer. Bhupinder Babbal is known for his soulful renditions that celebrate Punjab, its culture, and Punjabiyat.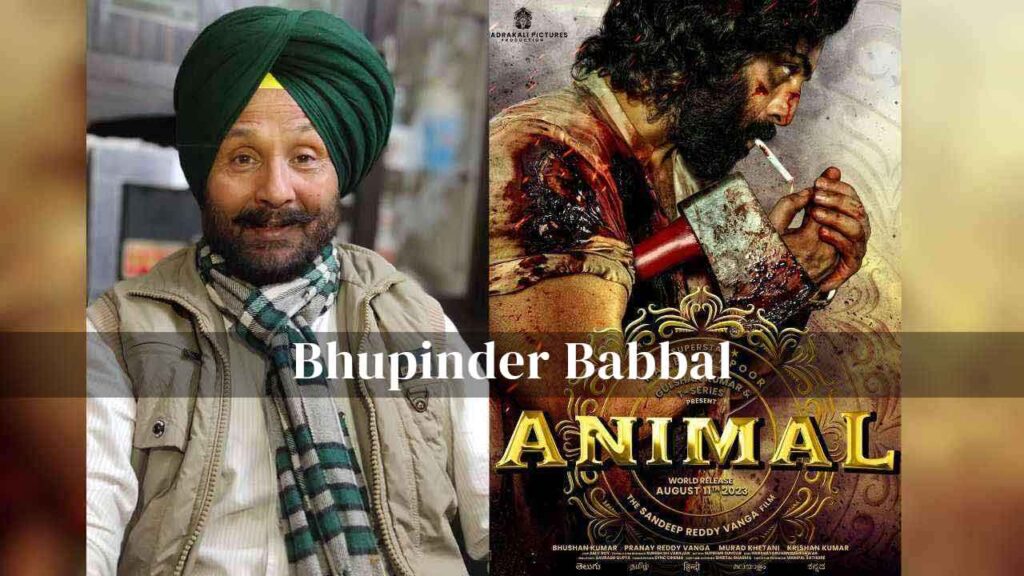 The 'Animal' movie, featuring Bhupinder Babbal's vocals in the pre-teaser, has already created a significant buzz among the audience. Fans are eagerly anticipating the collaboration between Ranbir Kapoor and Sandeep Vanga, making it one of the most highly anticipated projects.
Alongside Ranbir Kapoor, the film also stars Rashmika Mandanna as his love interest, with Anil Kapoor playing an important role. Produced by T-Series and Bhadrakali Pictures, 'Animal' is set to release on August 11th in all major South Indian languages as well as Hindi.